Our favorite accommodation options near Huka Falls
The magnificent Huka Falls is just over one and a half kilometers from Lake Taupo. The Waikato River enters a shallow ravine and funnels 220,000 liters of water a second, over the 11-meter tall, Huka Falls. Guests can walk the footbridge at the top of the falls and feel the power of nature up-close.
To fully experience Huka Falls, take a one-hour hike. You'll witness the calm and tranquil river, enjoy native forests, and finally hear the roar of the falls. There are plenty of opportunities for great photos on this hike.
You won't run out of exciting adventures in this area. Taupo is home to geothermic wonders, stimulating hikes, and thrilling bike rides. In addition, guests can enjoy river and lake cruises, enjoy fishing, or take part in a river rafting adventure.
Taupo is also home to a rich variety of craft beers, ciders, and wines. You won't go hungry with world-class cuisine in restaurants, charming cafes, and vibrant bars.
---
Huka Falls is a wonderful area for a perfect holiday getaway. If you love outdoor adventures, you'll find them in spades. If you're looking for the perfect accommodation near Huka Falls, Bachcare has several cosy and inviting holiday homes for you to choose from.
---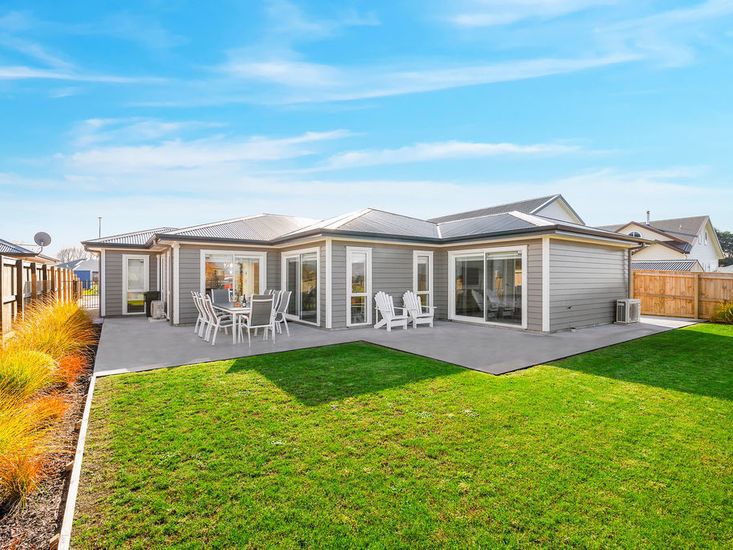 Just a two-minute drive to the iconic Huka Falls, this holiday home checks all the boxes. Guests can check out the Huka Falls, experience the thrill of the Huka Jet, find adventure on a mountain bike trail, and visit all of Lake Taupo's most popular attractions.
This four-bedroom, two-bathroom holiday home can comfortably accommodate up to ten guests. It's perfect for families, groups, or several couples who want to experience Lake Taupo. The first three bedrooms feature a queen-sized bed. The fourth bedroom has two bunk beds, so four kids can bunk together.
Modern furnishings enhance the spacious open-plan living area. The home is bright and filled with natural light. Enjoy outdoor dining in the summer, or stay cosy with two heat pumps in the winter.
Enjoy cooking in the spacious kitchen, or head in to Taupo for world-class cuisine.
This holiday home is set up for families to relax with all the comforts of home. Guests can enjoy two TV rooms that include Netflix, Lightbox, or SKY. Complimentary Wi-Fi ensures that you can stay connected.
---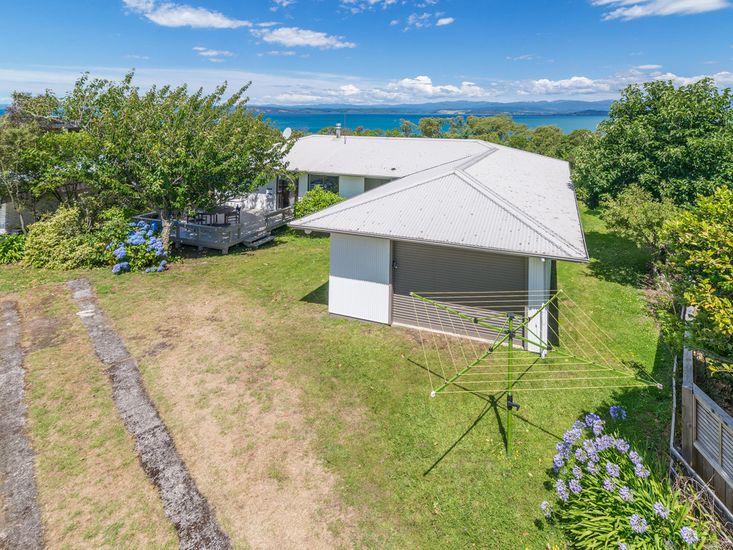 If you are looking for the ultimate lakeside getaway, check out Omori Oasis.
Large picture windows in every room invite natural light in and show off the fabulous mountain and lake views. This three-bedroom, two-bathroom home has everything you need for a family escape. Enjoy the indoor-outdoor flow enhanced by sliding doors leading from the lounge to the veranda.
The first bedroom has a queen-sized bed. The second bedroom features a king-sized bed along with an additional twin bed. This is perfect for couples who want to keep an eye on a young child. The third bedroom has a bunk bed with two double beds.
The outside area is sublime. Guests can enjoy cooking on the BBQ, outdoor dining, or playing games on the lawn. Access to the lake is just over the road, where you can enjoy a refreshing swim. Park your boat at Omori Oasis and launch just a minute away at Fish Beach. Experience the thrill of a lifetime with white water rafting on the nearby Waikato River.
For a delightful winter getaway, bring your skis and head to world-renowned Whakapapa, just an hour away.
---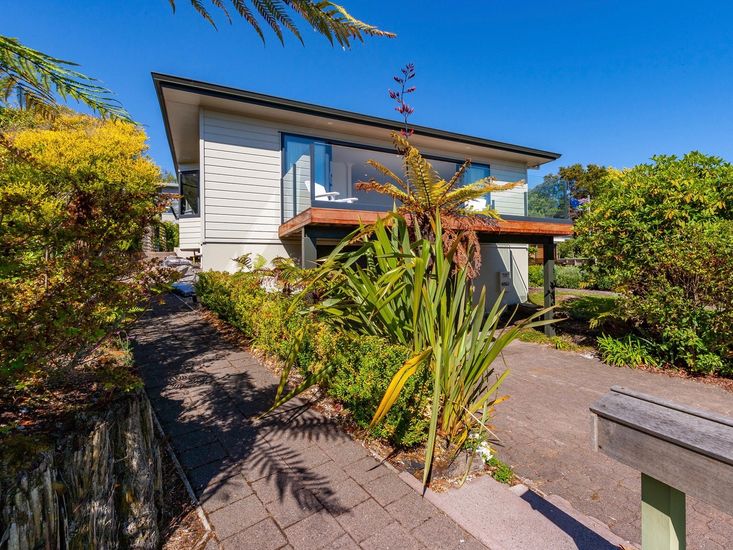 Indulge in gorgeous lake and mountain views from Lakehaven. Located in the trendy Hilltop suburb, this modern elevated home enjoys fabulous views and provides guests with every luxury need for a holiday escape.
Large picture windows fill the open living space with light. Guests can use the sliding glass doors to pop out to the oversized balcony and enjoy outdoor living. The balustrades are made of glass so that you can soak up the stunning views.
Lakehaven has four bedrooms and two bathrooms. Three of the bedrooms are on the upper level. The master bedroom and the twin room have patio access. The fourth bedroom is on the ground floor and features a set of bunk beds and a couch. This bedroom is perfect for the kids and teens in the family. They will love the easy access to the garage that includes a table tennis table.
The kitchen is a chef's delight and includes a Nespresso coffee machine for easy gourmet coffee. If you want an early morning walk and a coffee out, it's just a one-and-a-half-kilometer walk to Two Mile Sailing Club and their famous barista coffee. Lion's Walkway is just half a kilometer away, and Taupo with all it's shops and attractions is just two-and-a-half kilometers away.
Lakehaven has plenty of room for boat parking, and the boat ramp at Two Mile Bay is just one and a half kilometers away.
To soak those tired muscles, check out DeBretts Hot Springs, which is just a few minutes' drive away.
---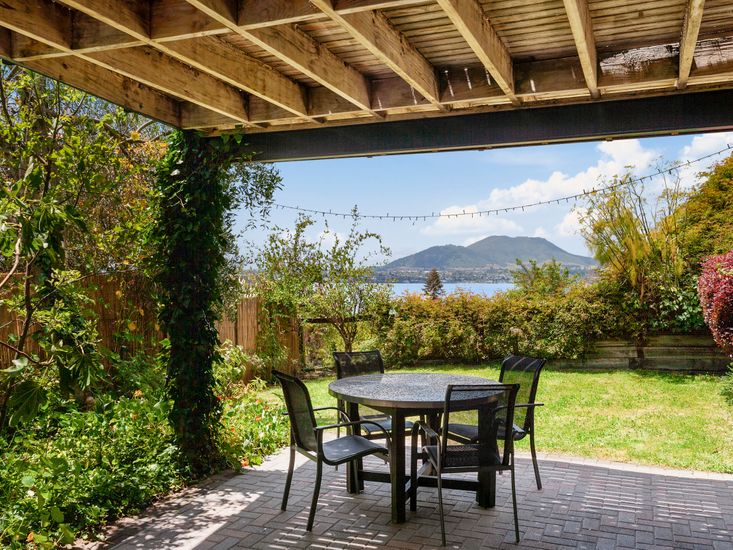 This modern two-bedroom, one-bathroom apartment is perfect for a couple's getaway. You will love the outdoor dining area with magnificent lake views. The bedrooms each have a king-sized bed that can be split into two singles if needed.
If you have a furry friend that loves lake vacations as much as you do, pets are welcome.
The patio is perfectly situated to enjoy the sunrise while you sip on your morning coffee. An outdoor BBQ with a prep station and sink provides a great way to enjoy a classic summertime kiwi meal.
It's just a six-minute walk to reach the lake and enjoy a picnic. This centrally located home is close to Huka Falls and all the popular area attractions.
In the winter, enjoy nearby skiing and central heating.
---
Enjoy Your Taupo Holiday
Huka Falls is a great holiday destination. Take part in invigorating outdoor adventures, or relax in your home away from home.