Holiday Accommodation Near the Kepler Track
Are you interested in an adventurous holiday that will take you through some of the South Island's most breathtaking scenery? If you're a fan of the outdoors, panoramic views, and encounters with native New Zealand birds, you need to put the Kepler Track on your list!
---
What is the Kepler Track?
The Kepler Track is one of the Great Walks of New Zealand that runs through Fiordland National Park. The circular trail is sixty kilometres in length and the trailhead is located very close to the town of Te Anau. The hike is full of incredible scenery: a diverse mix of towering mountains, dense forests, spectacular waterfalls, and impressive rock formations.
The Kepler Track is considered an intermediate difficulty hiking trail, with its highest point being the Luxmore Saddle at 1400 metres of elevation, and its lowest point being Lake Manapouri, with an elevation of 178 metres.
When planning your hike, autumn is probably the most ideal season to visit, as the weather will be accommodating and there will be fewer hikers. Weather conditions are also suitable in summer, although the trail tends to be more crowded during these months.
You will have two choices of accommodation while on the track itself: stay in a DoC hut, or bring your own tent to camp. Most hikers choose to stay in the huts as it is far more comfortable and means you have less gear to carry. You must book these in advance and they are very popular. Hut reservations go on sale in June each year for the season and sell out very quickly – so make sure you plan ahead!
Hikers usually spend three to four days completing the track. You will of course need somewhere to stay before, ideally not too far from the trailhead, and definitely somewhere to put your feet up afterwards!
Check out these Bachcare holiday homes near the Kepler Track!
---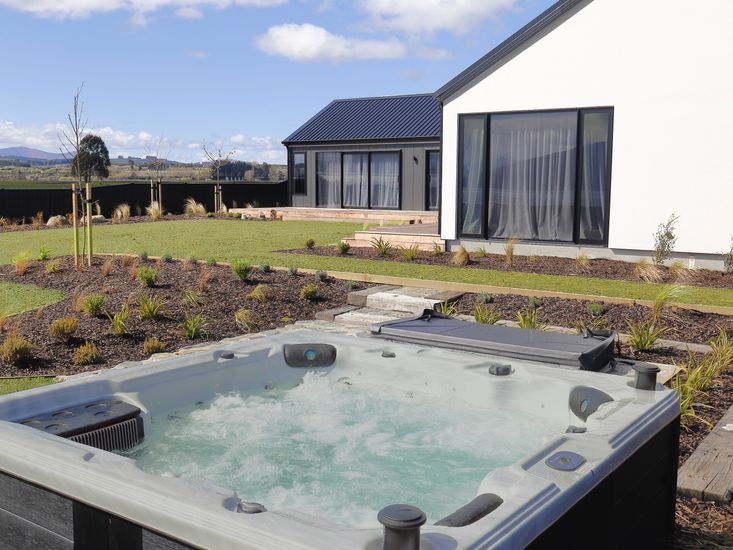 This modern lake house located in Te Anau is the perfect Kepler Track accommodation to make sure you are refreshed and ready to start your hike, or give you some much needed recharge time after your sixty-kilometre journey. It is located within a reasonable distance of the track's starting point and is just a 5-minute drive from the town centre.
This property provides views of the pristine waters of Lake Te Anau, as well as the mountains in the distance behind. You'll be able to see where you are going to end up on the Kepler, or reflect on where you have been and what you have accomplished.
The lake house has five bedrooms and three bathrooms, so plenty of room for your hiking group and gear. There is also a kitchen (with dishwasher), living room, private driveway, and laundry facilities.
This Te Anau holiday home includes unlimited Wi-Fi and television (with Netflix). Depending on the weather, you may feel inclined to enjoy the outdoor spa pool and hot tub or cosy up by the gas fireplace.
The property is also located within accessible distance of several local attractions and activities besides the Kepler Track, including glowworm caves, fishing, lake cruising, the bird sanctuary, and more!
---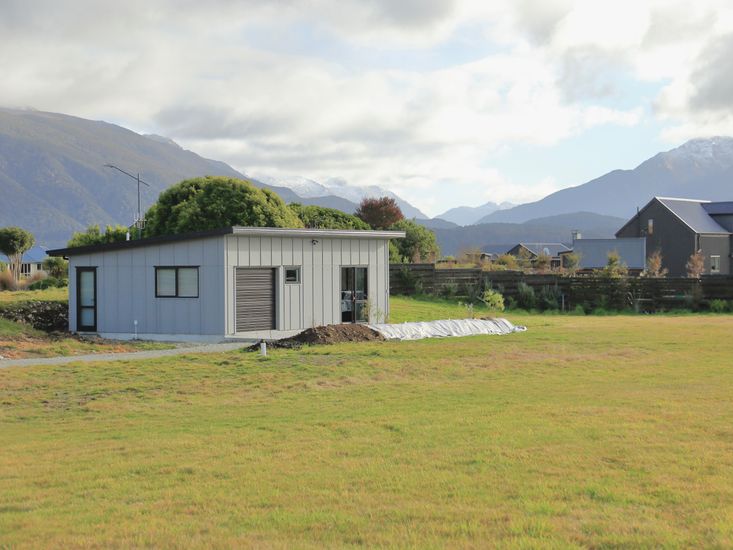 If you are hiking the Kepler in a pair, this cosy studio could be the perfect accommodation for you. Complete with one bedroom, one bathroom, and a private driveway, this property is ideal for two guests.
The Tui Studio is located a comfortable distance from the entrance to the Kepler Trail. It's just a three-minute drive from the town of Te Anau, where you may be inclined to visit local restaurants, cafes, and shops.
In addition to the Kepler Track, this Te Anau studio is also accessible distance from other South Island attractions, such as Milford Sound, Doubtful Sound, and even other Great Walks.
The Tui Studio is situated on a flat expanse of green land, which offers a degree of privacy for couples on holiday, and also allows for uninterrupted views of the mountains in the distance. The surrounding scenery is truly enchanting.
The kitchen comes equipped with a fridge, freezer, oven, toaster, and microwave. There is also a SmartTV and a DVD player for when you find yourself in need of entertainment. This studio is also equipped with a heat pump to keep you comfortable in the colder months.
---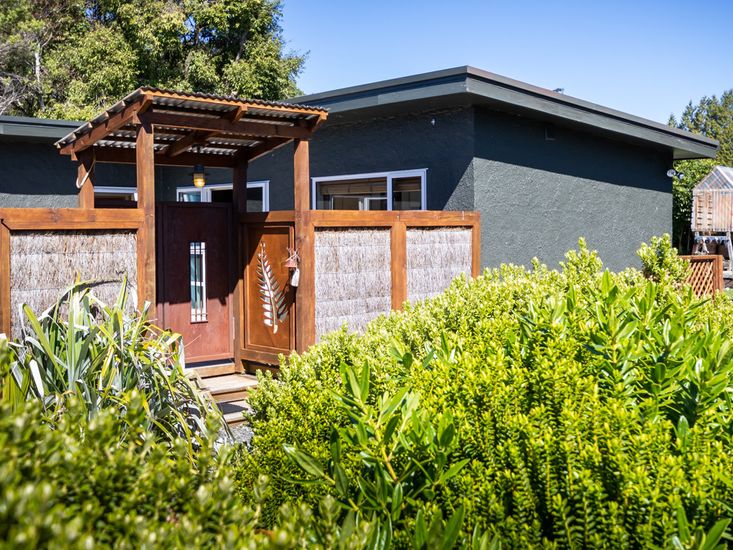 This spacious holiday home is perfect for groups of six people or less. It has two outdoor decks, making it ideal for a pre or post-hike barbeque.
This property boasts a wonderfully centralised location, being 2 minutes away from the restaurants, cafés, and shops in the town of Te Anau and 5 minutes away from the beautiful waters of Lake Te Anau on foot. The Kepler Track entrance is located an accessible distance to the southwest.
If you are traveling with children, they'll love the playground and sandpit that are located on the property. The holiday home also features a television and Wi-Fi so you can catch up with news and social media after being out in the wilderness for a few days!
The property is equipped with air conditioning, a heat pump, and a fireplace. The kitchen is complete with a fridge, freezer, toaster, oven, and dishwasher. There is also a washing machine on the property, much needed particularly if you've had less than ideal weather on the Kepler Track.
In addition to these wonderful holiday properties near the Kepler Track, Bachcare has plenty of magnificent homes available all over New Zealand's South Island! Visit our website today and find the perfect property for your holiday retreat!