Our Favorite Holiday Homes In Bowentown
Bowentown lies at the southernmost part of Waihi Beach, along a thin strip of land that stretches out into Shelly Bay. It's a lush, green peninsula that's home to several of our gorgeous holiday homes, each one conveniently located near dozens of nearby activities and attractions.
Visitors here can catch some waves while surfing, build castles in the sand with the family, or take in the natural splendor of scenic Cave Bay while on a romantic stroll. Nearby Waihi Beach is a popular destination for holidaymakers of all ages!
The weekly Waihi Beach Sunday Market is an excellent opportunity to experience local delights ranging from artisanal desserts to hand-sewn clothing. Of course, this area is also known for its refined seafood restaurants and locally-owned eateries.
Those hoping to experience some mouthwatering cuisine won't need to look far while near Waihi Beach. Still, this area can get crowded during the warmer summer months. Fortunately, visitors to Bowentown can enjoy all of the riches of the Waihi Beach area, but with a bit of added serenity due to its convenient location.
Bowentown could be the ideal spot to enjoy a holiday near Waihi Beach. It's full of natural wonders and activities that could help you reconnect with your wild side. Those looking for exceptional-quality accommodation in Bowentown should consider choosing one of the many stunning Bachcare holiday homes in this area.
---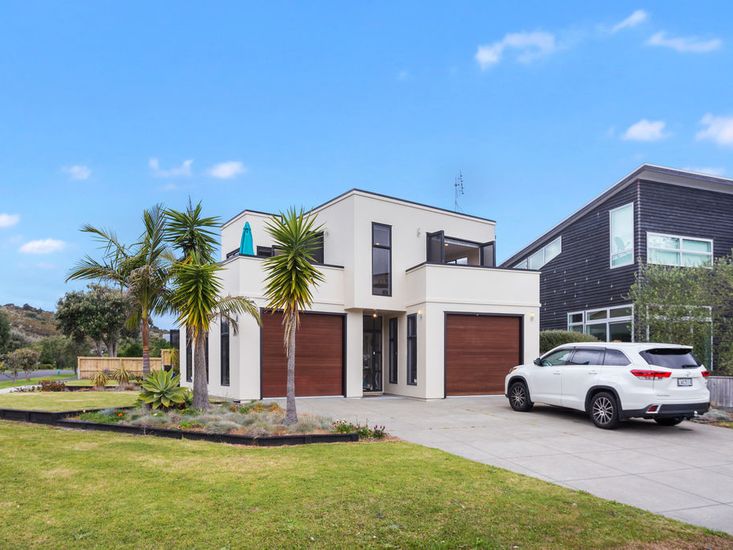 Those looking to enjoy contemporary comfort and convenience won't want to miss out on this beach house. Its modern aesthetic extends far beyond its well-designed exterior.
Visitors can take advantage of this home's updated appliances while relaxing in its calming, neutral interior spaces. With three bedrooms and two bathrooms, this property is ideal for families or groups of up to eight people.
Ideally situated along Bowentown Boulevard, this home is only a short walk away from the nearby shoreline. And unlike resorts that are closer to the heart of Waihi Beach, the sandy shores near this home tend to be remarkably peaceful and perfect for relaxation.
Still, you might find yourself preferring to stay inside thanks to this beach home's comfortable furnishings, bright open windows, and large verandas. Several balconies bring you closer to jaw-dropping views without sacrificing your privacy or security.
Visitors can take up a game of darts or ping pong, sit back and binge some television, or enjoy some quiet reading without ever leaving this stunning Bowentown holiday home. 
---
This renovated property on Bowentown Boulevard is a distinct combination of vintage architecture and contemporary furnishings. Each bright and colorful room has a unique personality that lends it well to those with creative spirits.
There are also two child-friendly bunk beds in this home, ensuring that visitors with little ones are well cared for. Of course, one of the most striking aspects of this home is its bright and open yard. This fenced-in space is perfect for sudden football matches or backyard picnics.
Just a short walk from the shoreline, this holiday home welcomes the sea breeze and bright sunshine. The upstairs balcony is a beautiful place to enjoy after-dinner cocktails and conversations. It's situated to look out over the yard, so parents can keep an eye on their little ones while enjoying some time together. 
---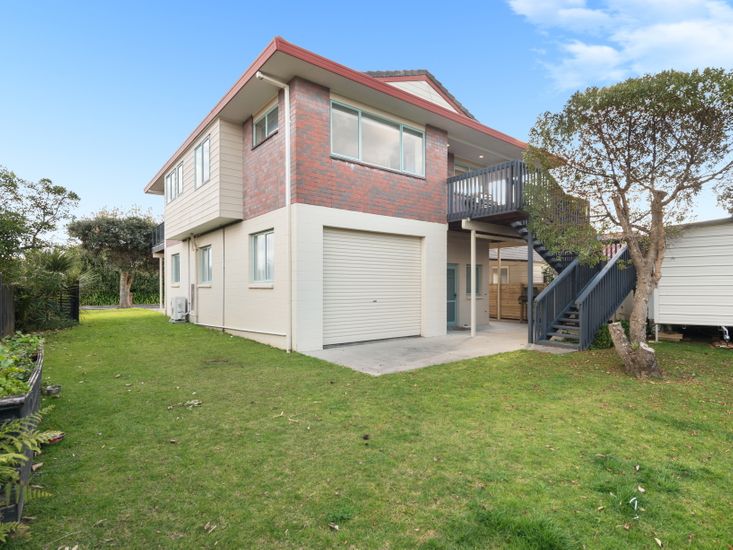 Are you preparing for a holiday with your extended family? If so, you'll want to choose a holiday home that's large enough to accommodate plenty of people.
Fortunately, this expansive property is an option! It could be the perfect Bowentown accommodation for larger families or groups, with five bedrooms and a private driveway. It's also a multi-level property, making it an excellent option for multi-family holidays. 
The upstairs portion has multiple bedrooms as well as a spacious, appliance-rich kitchen. The wide windows make for scenic nighttime dining and bright, sunny breakfasts. Additionally, the downstairs kitchenette is perfect for quick or simple meals.
Notably, the bathrooms in this home are wonderfully roomy and well-lit, making it easy to wash up after a long day spent on the beach. The sturdy balcony areas are also excellent hangout spaces for visitors.
The included BBQ could become the focal point of your stay, though the ping pong table and included bicycles are sure to vie for your attention. Overall, this property is one of the best Bay of Plenty properties for larger families.
---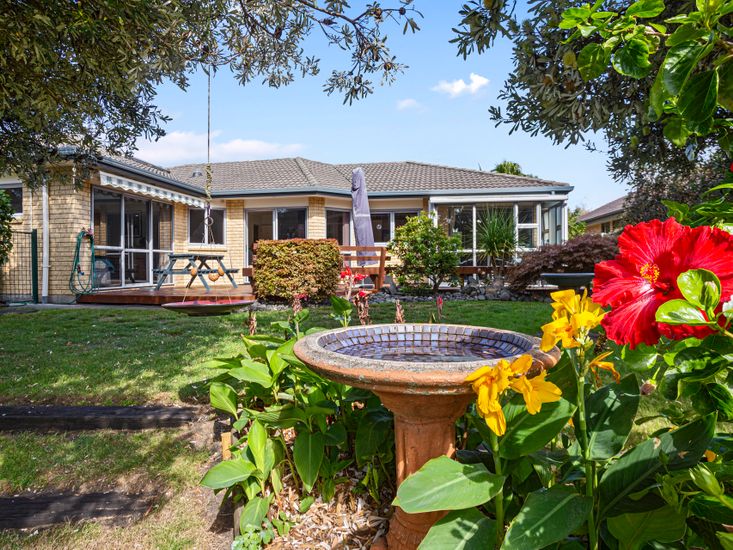 If you're someone that enjoys spending more time outdoors than inside, you'll fall in love with this gorgeous garden home. It features a unique blend of contemporary and rustic aesthetics and a palatial back deck and lush green yard.
Every aspect of this home was designed with natural light in mind, so you'll get to enjoy plenty of it when staying in this holiday home. There are four bedrooms, each with its own massive sliding window for fresh air and streaming sunlight.
Because there are so many bedrooms, this property is the perfect choice for families. There's even a laundry room to keep everyone's bathing suits feeling fresh and clean! And with a private driveway, garage, and backyard BBQ, you're bound to feel at home when staying here.
Even better, this gorgeous Bowentown accommodation is located on Seaforth Road, making it easy to find. And though it's on the main road entering Bowentown, the surrounding area and street are often tranquil.
---
Enjoy a Holiday in Bowentown
No matter how you choose to spend your time in Bowentown, you're bound to enjoy an unforgettable experience! So be sure to browse all Bowentown holiday homes to find the right property for your ultimate getaway.