Low Cost Holiday Homes in Queenstown
Adrenaline junkies should put Queenstown right at the top of their wish list, they've got adventurous activities everywhere you look! Are you into bungy jumping, skydiving, skiing or snowboarding? Depending on the season, Queenstown has these activities in spades – along with killer views at every locale. Cruise on down to the lake and check out some of the water activities like boat adventures via catamaran, steamship or jet boat. What's your fancy? You can also take one of the many walking trails around Lake Wakatipu and get up close and personal with the nature at the water's edge.
It doesn't have to be all action, all the time though. Queenstown has plenty of laid back activities for every age bracket, so bring your hiking shoes as well as your meandering shoes. There are a ton of shops, cafes and pubs dotted around the streets of the city centre. If you like sampling different foods, this is a perfect spot to start sampling. Why not take a day and stroll around to get a feel for Queenstown's ambience? There are lots of kid-friendly attractions too such as Queenstown Gardens, numerous parks, bicycle rentals and Gondola rides. Let the kids plan one of the days and see what kinds of fun things they come up with!
Another cool jaunt right outside of Queenstown is the nearby vineyards and wineries. Drive yourselves or book a tour, and spend the day tasting local wines and cheeses — and return to the city at the end of the day to spend the night at your holiday home. If you love this type of atmosphere, there are numerous local farms that offer tours as well. Being able to get out of the city when the mood suits you is only one of the many features of this stunning area. Come see for yourself!
Below we've highlighted four of our most ideal Cheap Accommodation Queenstown:
---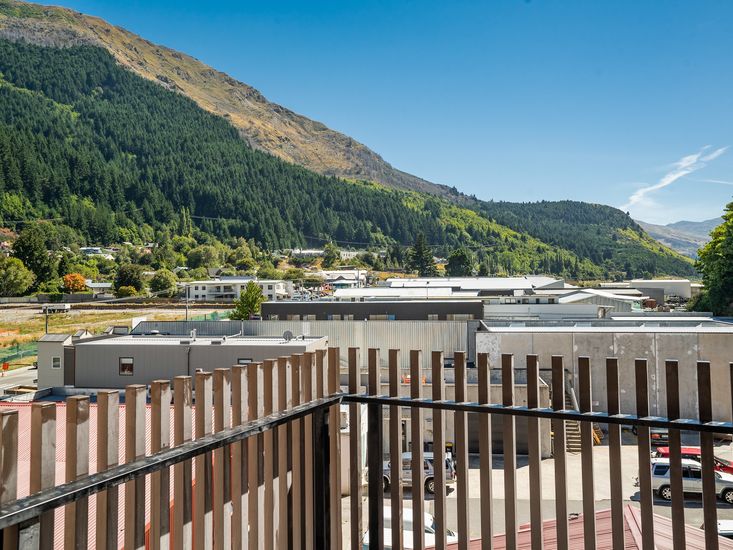 It's a bargain to be this close to downtown Queenstown and have the ability to retire each evening in a cosy suite that's like home. The kitchen is large and very convenient, featuring all the basic needs of cooking and cleanup. There's a little breakfast nook for dining and even a washer at the property.
The Central Suite comfortably sleeps three. First, there's a spacious bedroom with charming decor and a queen size bed. There's also a cushy sofa bed that pulls out in the lounge area as a bonus snoozing spot. You can reach a variety of hotspots on foot from this centrally located apartment. Want to dine out, go see one of the botanical gardens, or rent a bicycle for the day? All are available within walking distance from your front doors.
---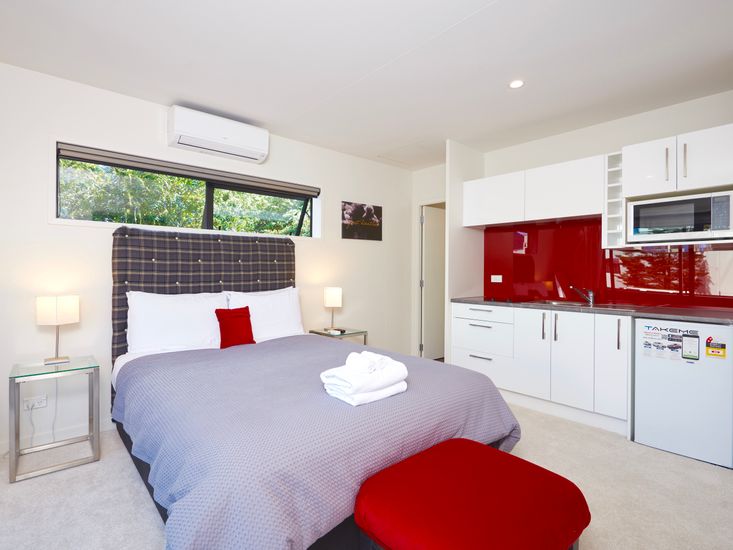 This charming studio is just a few steps from everything you need in Queenstown. Whether you're traveling solo or with your special someone, the Central Spa Escape Studio is perfect for you. There is one queen size bed in the bedroom, and it is decorated in lovely airy colors. The bathroom has all the space you need plus a shower. And of course the place comes equipped with Wifi.
For all the amenities it offers, the Central Spa Escape Studio is a real bargain, and you'll appreciate the discounted rates now that the travel season is picking back up again. There are super reasonable fees for renting this entire studio, and having your own "home base" while on vacation saves you so much money overall. It's really easy to sightsee each day and have your adventures, but then having a nice nook to head to when the day is done.
---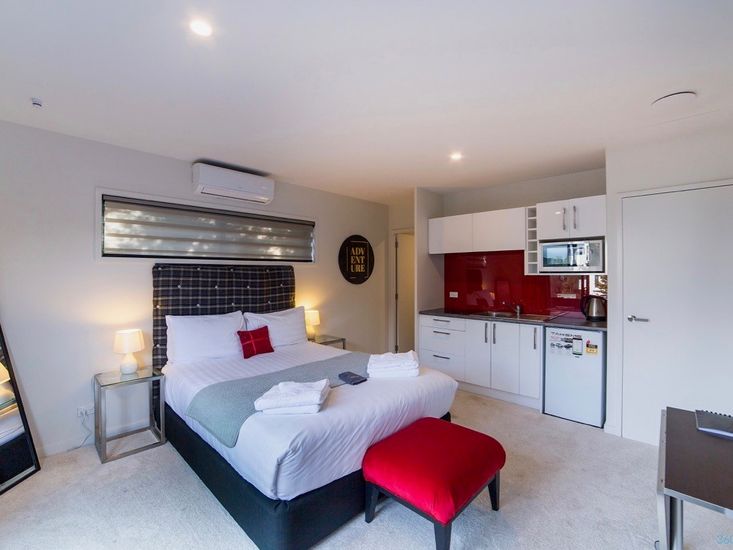 Sometime being right in the City action is exactly what you're looking for, and if that's the case, this studio is the pick for you. If you are seeking a snug location to base your Queenstown adventures from, look no further than the Southern Lakes Spa Studio. The decor is fun and funky, and everything you need to enjoy your holiday is within arm's reach! The kitchenette is located in the main living area – you'll have a fridge, microwave and other modern conveniences so you can make some of your food from home and save on your overall budget. The bed is a comfy queen making this spot ideal for singles or couples alike. The bathroom is simple but has everything necessary to get the job done including a nice roomy shower.
One extra fun feature is that there is a spa pool on the property that is available for guest use during your stay. It is a shared facility but luckily it is a very secluded area. It's like having a spa experience out your back door! After skiing, skydiving or bungy jumping the day away, you are definitely going to love this element !
---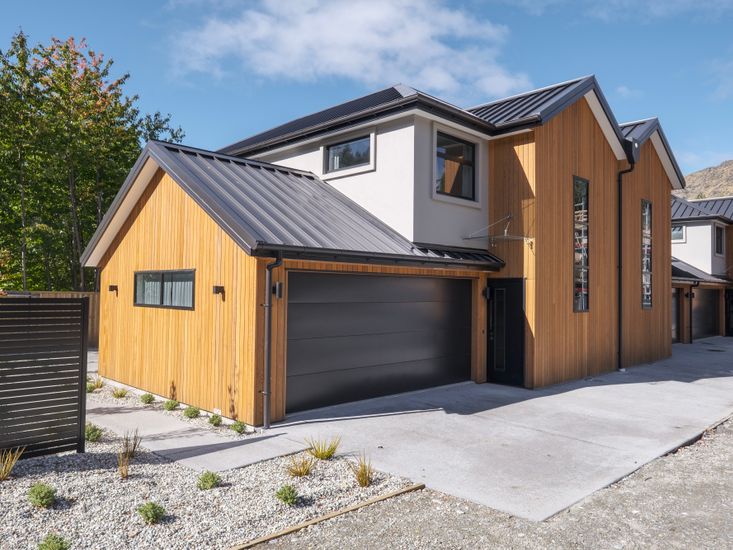 Arthurs Point Villa is just minutes away from Queenstown's famed Onsen Hot Pool, so you are your guests are going to love hitting that up. However, this property is so spacious and amazing, that you are going to have a hard time leaving! It sleeps 11, so be sure to bring the entire family as well as some friends.
There are four bedrooms for you to select from with the following bed configurations: one super king bed, one queen bed, one with both a single and a double bunk bed, and one common space with two sofa sleepers. Therefore, it's really easy to get creative with how your crew is sleeping! There are two bathrooms at the house, each with a toilet and shower – so even though you're on holiday with a large company, you won't have to wait in line at the bathroom! It's surprising that such a luxurious property could make the list of Cheap Accommodation Queenstown, but we know you won't be disappointed.
The yard is spacious and has a lot of seating options, and there is parking available too. There is also a BBQ in case you want to fire up something special outdoors one afternoon. However, you'll have all the modern conveniences you could dream of in the large open kitchen zone. Spend the evenings chatting it up with your family as you prepare feasts together after a long Queenstown adventure day. There are a few shared social areas to get comfy in, and the entire house has Wifi.