Lakewood Accommodation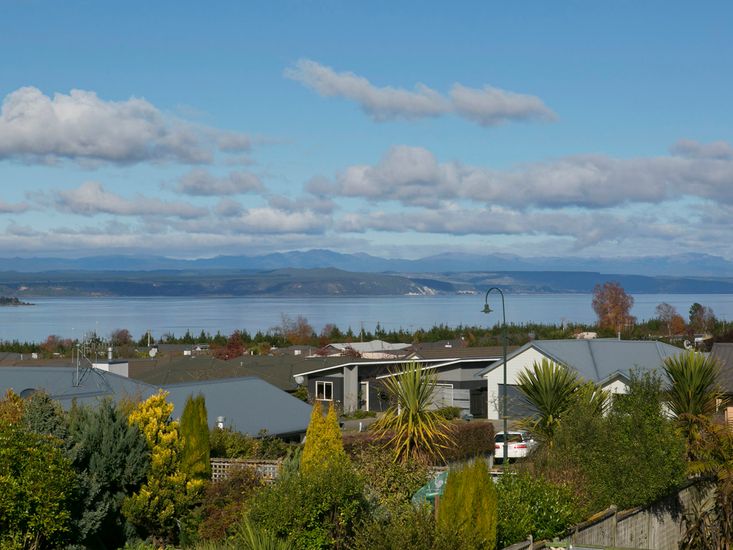 Lake Taupo is the biggest lake in New Zealand. The lake and the surrounding area make for a magnificent family holiday, a weekend get-away for friends, or a solo trip for the adventurers out there. 
Spend your time off comfortable in your Lakewood accommodation, enjoying the lake views or exploring the Taupo town center. There is no lack of beautiful views, fun activities, and the perfect balance of adventure and relaxation.
Walking, hiking, biking, and sightseeing are some of the main attractions at Lake Taupo. From checking out the Mine Bay Maori Rock Carvings to walking the Craters of the Moon to seeing the Aratiatia Rapids, you will have many choices of how to spend your day.
Lake Taupo is the holiday destination for everyone, and Lakewood holiday homes are the place to experience it. Pack your day with fun-filled activities exploring Lake Taupo and come home to a warm and inviting bed at night.
---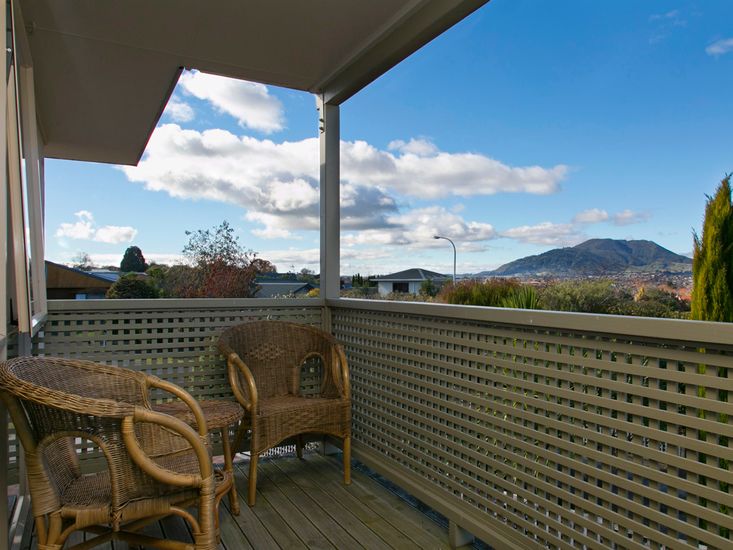 This humble Lakewood holiday home has a lot to offer its guests.
This three-bedroom, two-bathroom holiday home can accommodate up to ten guests. It makes use of space with a combination of different bedding options. With two levels, each including its own bathroom, guests will feel like they can spread out.
Despite its humble appearance, this holiday home offers some luxuries. With a beautiful balcony area to enjoy your morning beverage, a grill to cook for the fam, and a jacuzzi hot tub, there will be no shortage of relaxation. 
After a busy day out at Lake Taupo, sit back and connect to the Wifi and enjoy binge-watching your favorite show or making a midnight snack and popping on your favorite movie.
This holiday home is an attractive option for families or groups of friends that want to get away from home but still want a comfortable, modest spot to call home while on holiday. 
---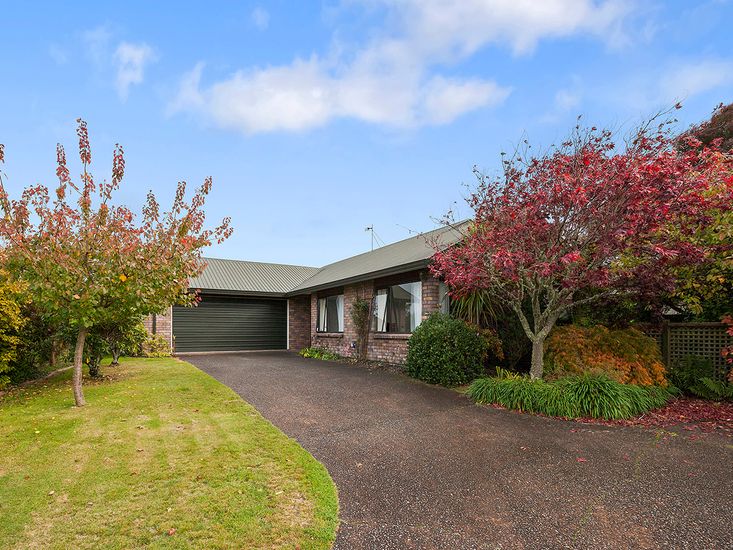 This three-bedroom, two-bathroom rental can host up to seven guests. Its central location makes everything you'll want to do in Taupo within walking distance.
Enjoy a hassle-free holiday with a spacious modern kitchen including ample pantry space and a dishwasher to make for an easy clean-up after dinner. Sit on the porch and enjoy the weather for every meal in the private backyard with many seating options.  
This Lakewood accommodation has everything you need to have a spectacular holiday. The backyard greets you with many beautiful shades of green, ranging from large trees to leafy bushes and flowers. You may never want to leave this backyard oasis. 
Enjoy off-street parking at this holiday home. With everything you need already there for you, the Lakewood Lodge is the place to stay for any vacationer. 
---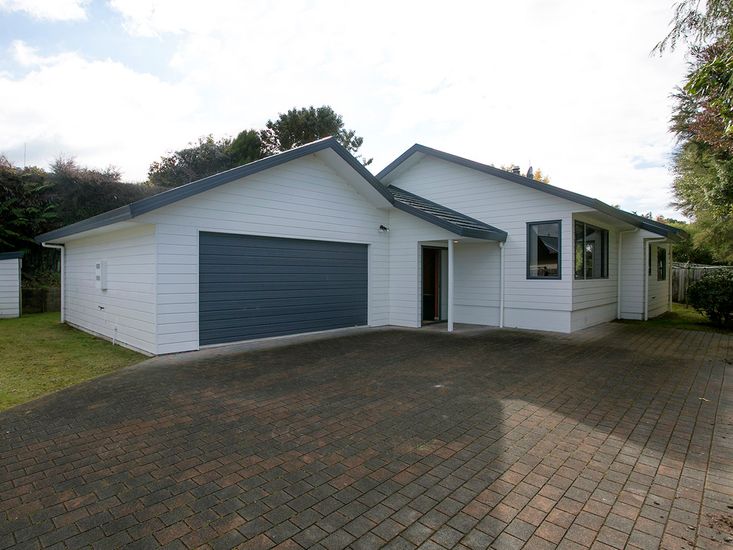 This Lakewood accommodation is warm and inviting as soon as you step in the front door. The home is painted in an attractive orange color that gives off a retro vibe and instantly makes you feel welcome. With four bedrooms and two bathrooms, this holiday home can accommodate up to eight guests. 
After a full day at the lake, enjoy a game night in the cozy living room space. With comfortable chairs and couches, you and your guests will finish off your long day with a night you'll never want to end.
The bedrooms have windows that will flood with sunshine in the morning for a peaceful natural alarm clock. Start your morning off with a shower and end the night with a long soak in the luxuriously large soaking tub that can fit two.
If you are still craving more nature after your lake day, you can enjoy sitting outside in your private backyard on the deck with a glass of wine.
---
This Lakewood accommodation is everything you could want in a holiday home and more. The entire home boasts beautiful rustic brown wood that really gives you the feeling that you're at the lake. This home is a true gem and will set the stage for a beautiful holiday. 
With the ability to host up to ten people, this holiday home has four bedrooms and two bathrooms. Your large L-shaped balcony will give you the most astonishing view of Lake Taupo day and night. It makes the perfect space for outdoor entertaining and the most beautiful view to spend your mornings on holiday.
The living room has no shortage of space. It has many seating options to enjoy looking out to the lake with its enormous windows. Enjoy sharing a table with your entire group with the large table in the eat-in kitchen.
This Lakewood accommodation has everything you need for the most magical vacation you've ever taken.
---
Enjoy Your Lakewood Holiday
You will not be disappointed when you decide to vacation at Lakewood. Breathtaking views, numerous activities, and humble to luxurious Lakewood accommodations offer something for everyone.