---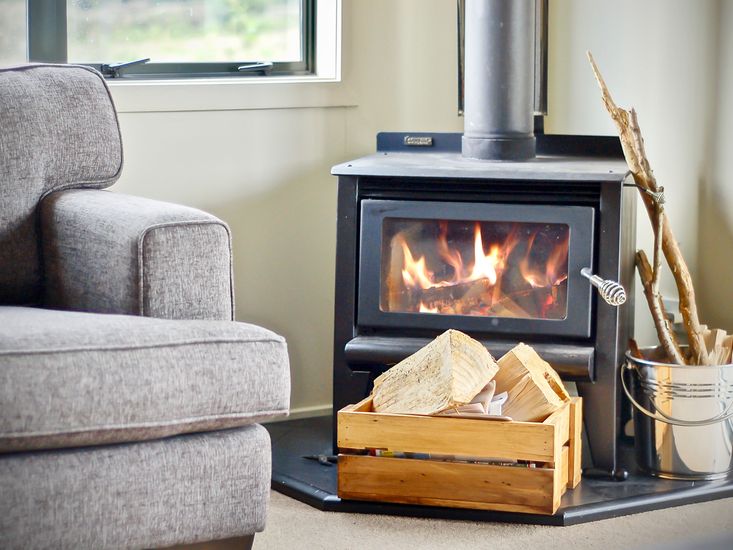 Anyone planning a skiing trip in New Zealand will love this Cosy Spa Cottage. It's located in Ohakune, a fantastic choice for both summer and winter vacations. There's plenty of room here, with three spacious double bedrooms to enjoy.
The wood burner with a heat pump sits in the living room with an open concept design. The heat is easy to control, so you're always comfortable and cosy. Ski enthusiasts will be pleased to find out that this cabin includes a special drying cupboard where you can dry ski gear. The house's patio features a spa, as well as breathtaking views of the area.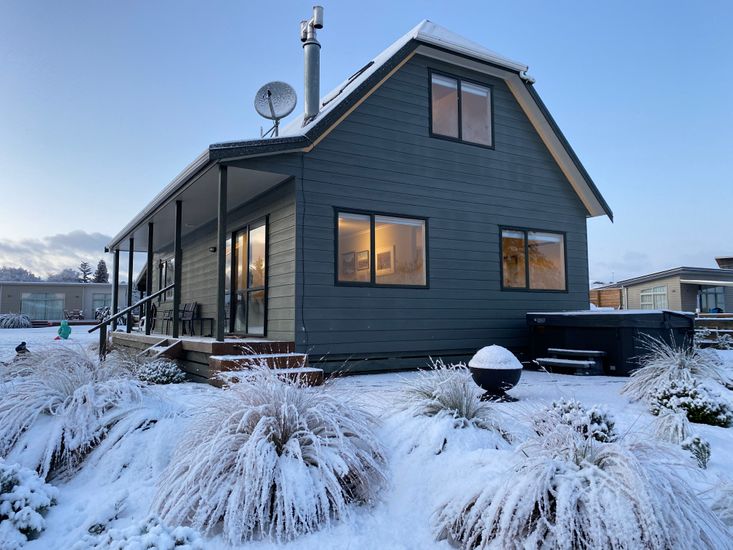 In fact, Cosy Spa Cottage's beautiful views are among its numerous fantastic attractions. If you visit in the summer, you'll love all the plants on the patio and its environs. You can see many of the plants here in the nearby National Park. There's a firepit outside, too. It's the perfect place for evenings outdoors, just talking and making memories.
---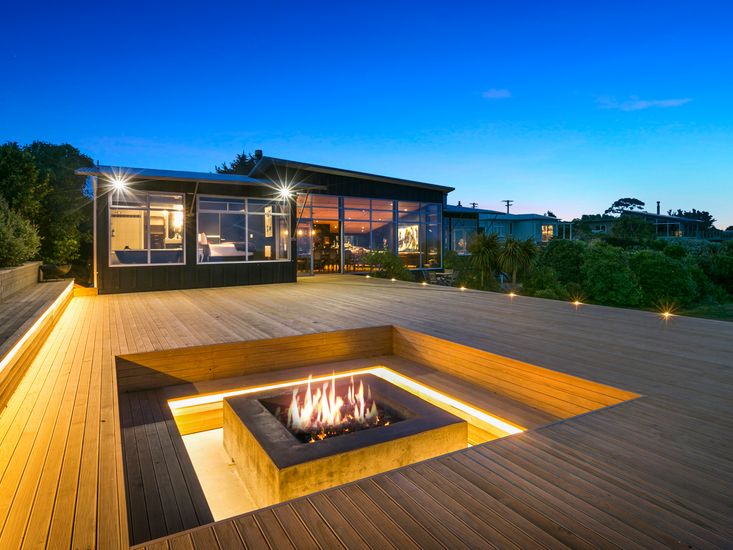 The Cloud 9 Retreat has a host of amenities, just one of which is the cosy and comforting closed potbelly fireplace. Bring the family or a group of friends and enjoy a memorable vacation. This home features three bedrooms and two bathrooms, and it's able to fit up to six people.
You'll have consistent access to Wifi, and you'll have the opportunity to arrange for two of your pets to accompany you on your stay. Cloud 9 Retreat is located in Karitane, a seaside town found just outside of Dunedin. Top-notch luxury is what you'll find in the house's decor, and this includes original art by local New Zealand artists.
Think you can't find a holiday home with private beach access? Think again! Cloud 9 provides remote access to a beautiful beach with glorious white sands.
Here, you can participate in many different water activities, such as kayaking and surfing. This stunning holiday home is also pet-friendly. Go ahead and bring a furry friend or two (for a small fee).
---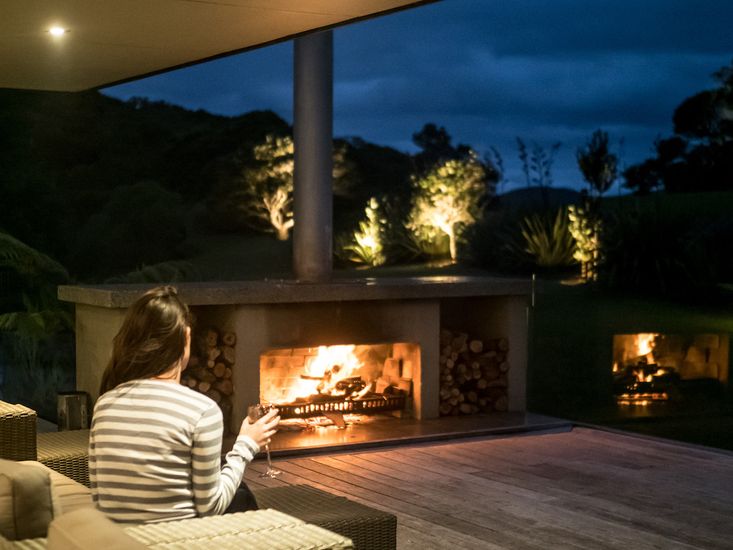 Oke Beach House is a luxurious holiday house option perfect for if you're traveling with a large group (of up to 10 people) and want the best of the best. This home is found in Rawhiti, Bay of Islands, and it's just as much a paradise as it sounds. 
It boasts six bedrooms and five bathrooms, and it has reliable Wifi. True to its name, Oke Beach House is close to the beach. It just takes a three-minute stroll to reach two beautiful beaches. If you enjoy boating, you'll appreciate the boat mooring facilities.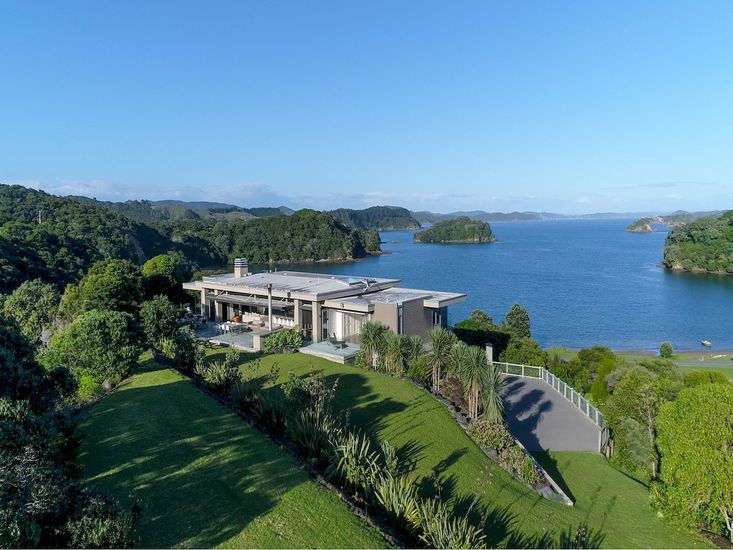 The top floor of Oke Beach House has a stunning open-concept living area, perfect for entertaining and impressing guests. There is plenty of opportunities to view the beauty of the outdoors from the comfort of the indoors.
Enjoy Oke Beach House's fireplace during your stay. If you plan on staying here during the winter months, this will come in handy.
---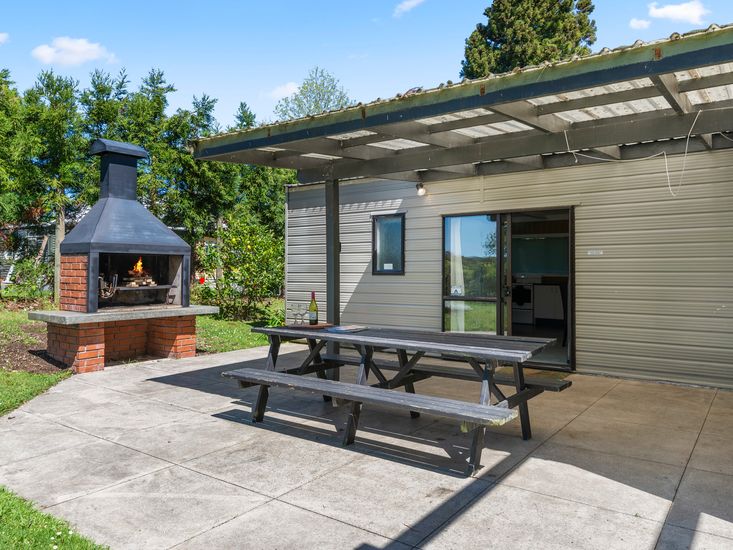 Located in Okere Falls, this holiday home accommodates a group as large as eight people. There are three bedrooms and one bathroom available, and it's perfect if you want to take the boat out on the water. The house sits next to the beautiful Lake Rotoiti.
This home is great for boating enthusiasts because Casita shares three boating docks with two other properties. If you anticipate spending time inside, you'll be thrilled by the impressive living room. It boasts sliding glass doors stretching from floor to ceiling and leather furniture for relaxing rainy days and evenings.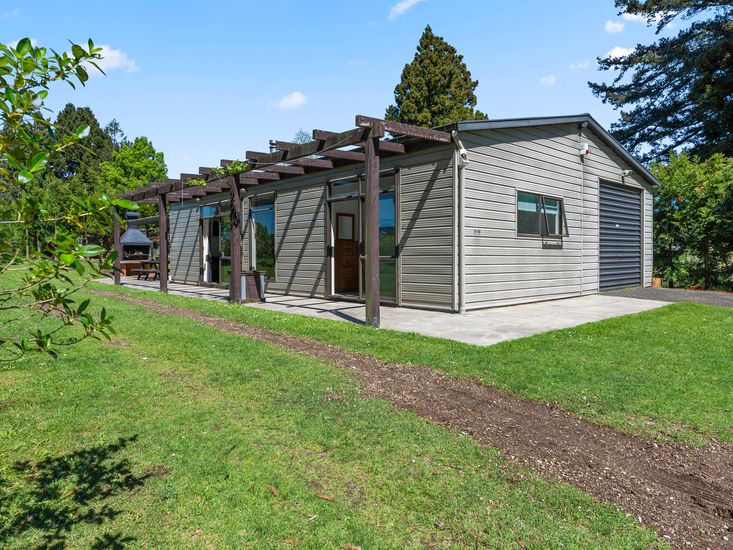 No one wants to do dishes on holiday, and that's why Okere Falls Holiday Home comes with a dishwasher. It may not sound exciting, but you will be glad you have it. Don't waste any of your hard-earned vacation time in front of the kitchen sink.
If you enjoy cooking, you will appreciate the open-concept kitchen with a dining area. Think about all the laughs and good times you'll have with family and friends. Casita has a remarkably extended patio. It's as long as the house making it ideal if you love enjoying your morning coffee in the fresh air.
Love a BBQ? Okere Falls Holiday Home features a wood-fired BBQ. Just imagine the (delicious) memories you will cerate.
---