Our favorite luxury holiday homes in Canterbury
Check out our top five luxury accommodations in Canterbury, New Zealand. All accommodations are slightly different to meet your needs. Whether you are looking for a relaxing retreat or a large gathering, you'll find what you are looking for.
---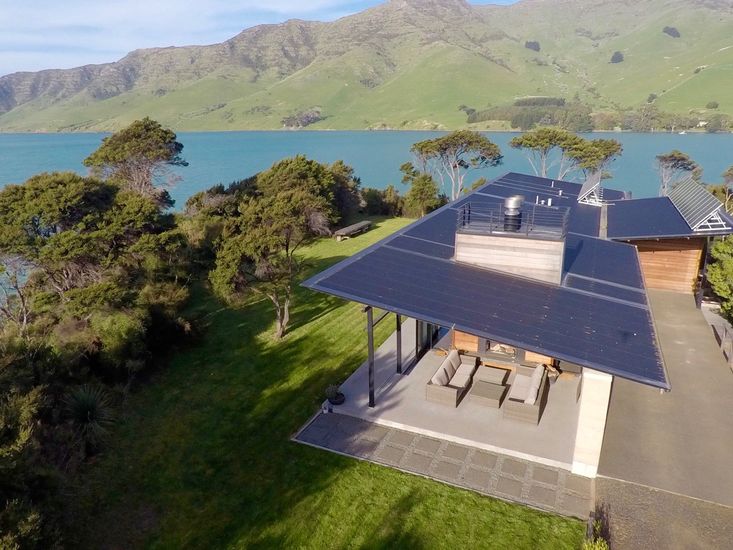 If you want secluded luxury accommodation in Canterbury, this may be for you. This off-the-grid retreat overlooks the sea. Experience your very own swimming cove and enjoy each day with family and friends. The property won Bach of the Year in 2017 for its eco-friendly design that captures light and thermal energy. You'll get instructions for anything relating to the power grid when you book your stay.
Two king-sized bedrooms, sleeping a total of four guests, come with stunning sea views. Take caution along the edge of the cliffs. Children under 13 are not permitted due to the potential danger of the cliff edge. Pets aren't allowed for the same safety reasons.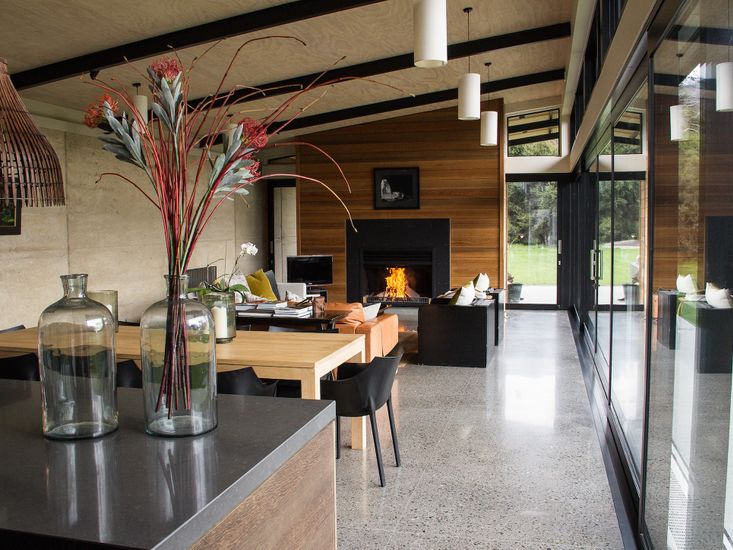 Enjoy the fireplace for those cooler days and nights and the sheltered lawn on hot summer days. Enjoy the luxury of a dishwasher, toaster, washing machine, internet access, microwave, refrigerator, and TV. Drive right up to the property and park on location.
Though The Point offers everything you could want for a relaxing vacation, you might want to get out and explore the surrounding area. Akaroa is about 20 minutes away, providing a variety of restaurants and shops for a day out. If you like physical activities, head towards the ocean for cruises, kayaking, and sailing.
---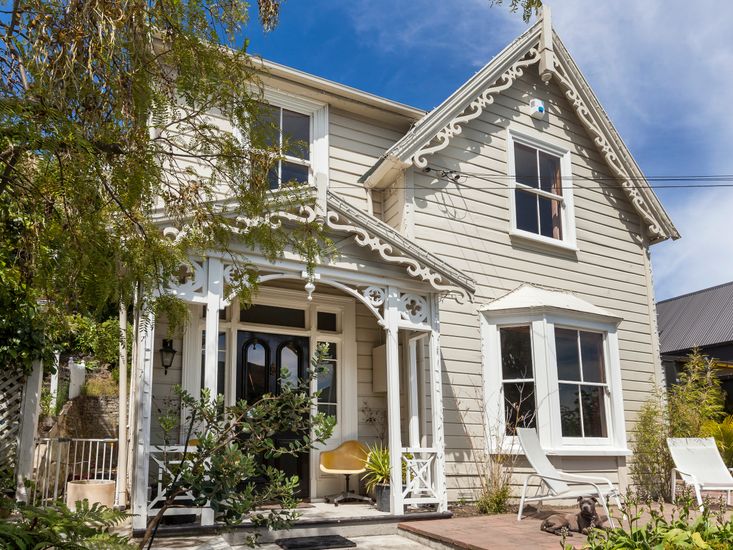 This cottage is out of the way, perched above Lyttelton Harbour. You can book this location for up to four guests. There are two bedrooms with queen beds and one bathroom. The bedrooms are on the second floor, so you can talk and visit on the ground floor without waking up sleeping guests.
During the day, you'll have plenty of space in the lounge and sunroom to visit with your guests, though you'll probably spend most of your time outside on the balcony.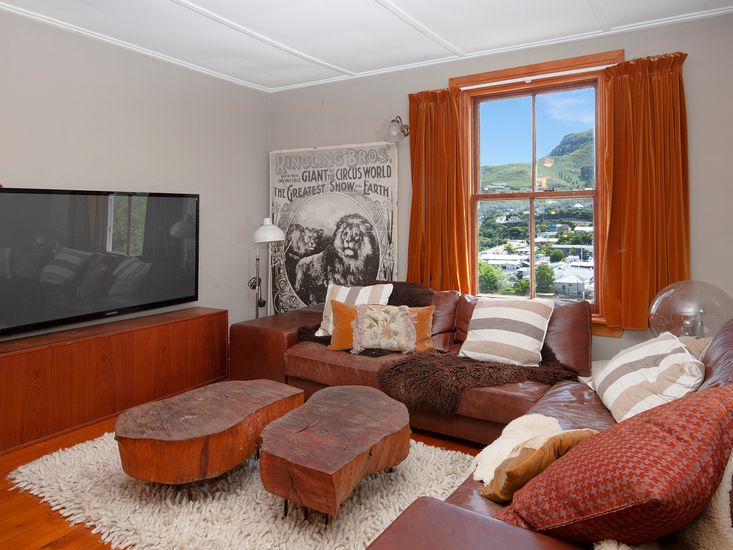 The Seaside Cottage is steps above the city center. You're within walking distance of restaurants, grocery stores, and attractions. Depending on your interests, you can spend time at the farmers' market or tour the surrounding waters on paddle boats.
While you'll want to take advantage of everything Lyttelton has to offer, you'll love spending time on the property as well. The views are gorgeous from the windows, but you can dine outside on the patio to take in the fresh air. There's a greenhouse on the terrace as well, so you'll get your fill of nature even while you're located near the city's amenities.
---
For getaways with a large group, you can't go wrong with Horotane Lodge. This breathtaking property has six bedrooms and five bathrooms, comfortably suiting up to 12 guests. You won't have to leave the property to have fun since there's an indoor pool, as well as a sauna and spa. There are also manicured gardens to enjoy on beautiful days.
When you do leave the property, you're not far from Christchurch, which is the Garden City of New Zealand. It's not surprising that you'll find beauty all along the beaches, not to mention the stunning Botanical Gardens.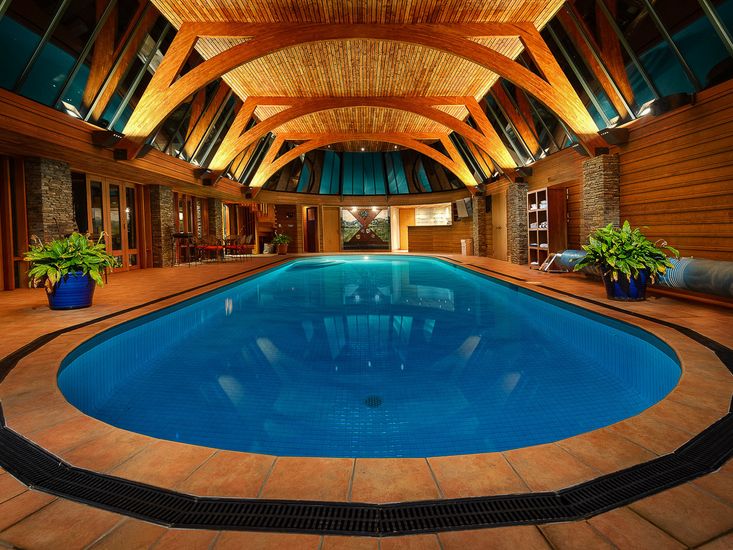 You can dine at a variety of restaurants and shop at the malls, farmers' markets, and galleries. If there are adventurous spirits in your group, you won't want to miss the nearby Christchurch Adventure Park. Your group will love hiking, biking, ziplining, and other thrills, good for all ages.
---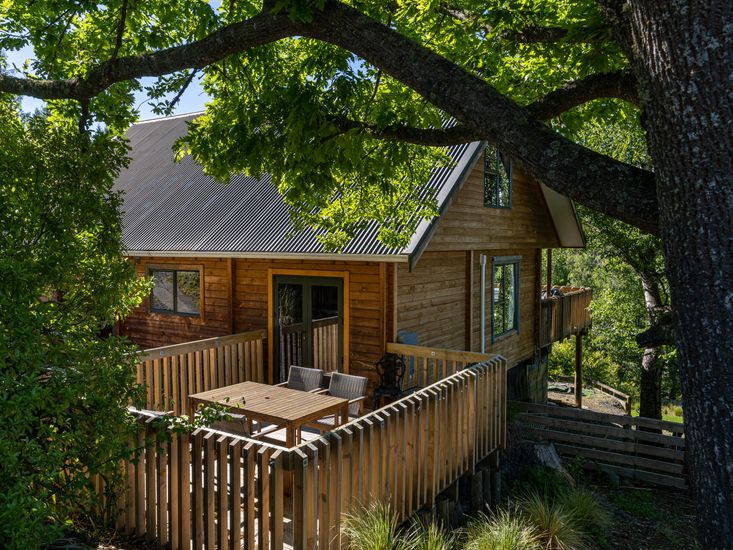 Located in North Canterbury, Torquay Treasure accommodates eight guests in three bedrooms. This is a property where your furry friends are welcome, too, so feel free to bring your pets on vacation. The lower level of Torquay Treasure is an open plan, so you'll feel connected with your guests while enjoying the fireplace or big screen TV.
A fenced-in terrace and second-story outdoor balcony give you plenty of chances to take in the mountain views. If you want to get up close to nature, visit the nearby Hanmer Springs Forest Walks.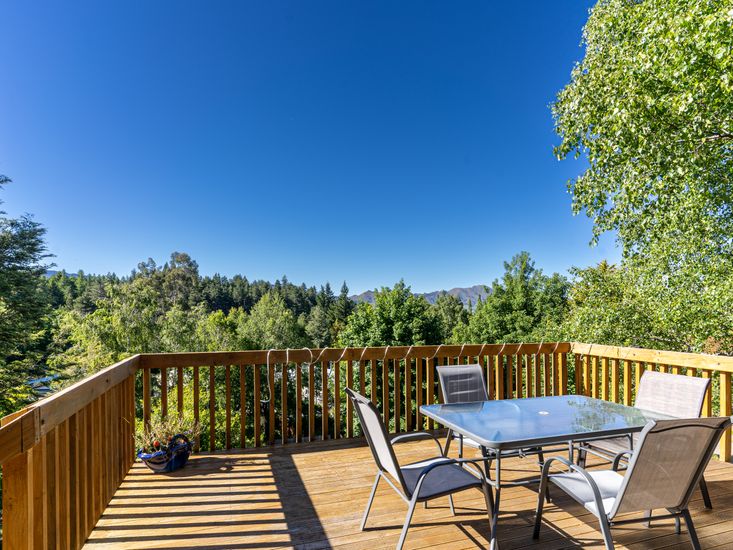 Staying at Torquay Treasure also puts you near the thermal pools, which are famous in this area. Unwind in a hot pool surrounded by the mountains and forests. If nature isn't your thing, you're just minutes away from city amenities like restaurants, cafes, bars, and shops.
---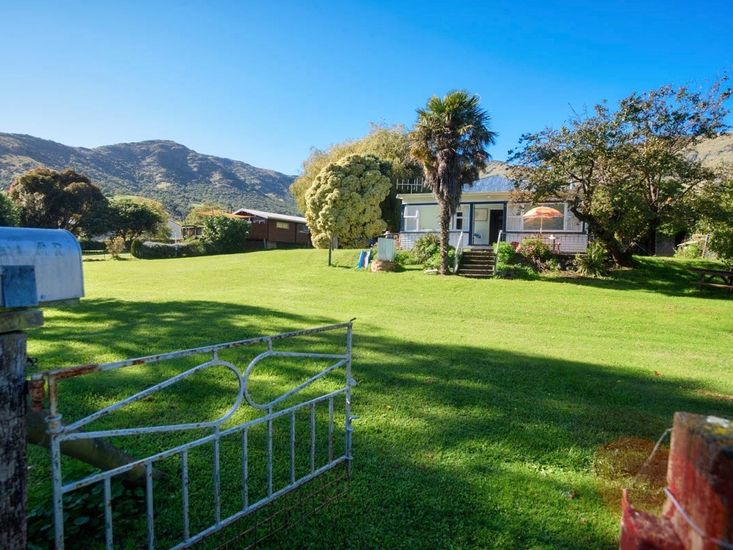 This three-bedroom house is on the edge of Banks Peninsula. There's a window on almost every wall, ensuring you don't miss the gorgeous waterfront views. In addition to the bedrooms, there's a sunroom and lounge, so as many as eight guests have plenty of space to spread out.
There's a nice dining area inside, but on beautiful days, you'll live on the patio. A BBQ gives you a chance to cook classic kiwi food while you're on vacation. Since it's located right on the water, you also have access to kayaks and life jackets when you book your stay.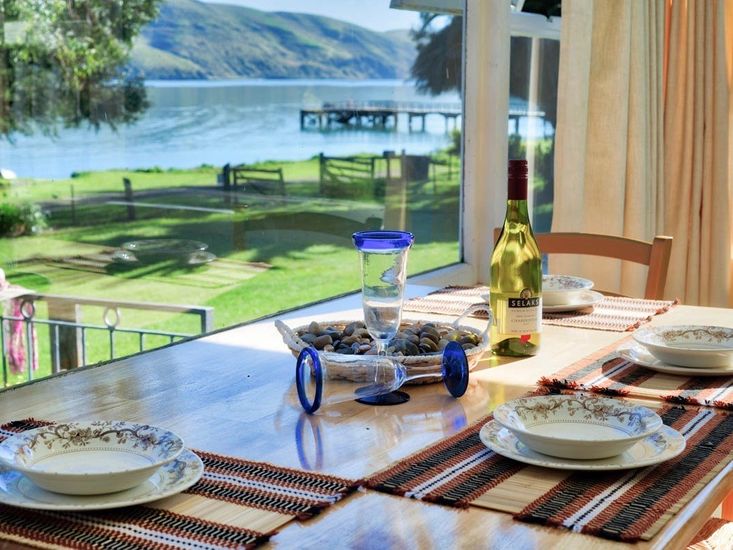 Blueberry Bach is away from the city, so if you want to enjoy shops and restaurants, you might want to plan a day trip to Christchurch or Akaroa. Each city is about an hour away from this getaway. Smaller towns like Diamond Harbour and Lyttelton are closer and offer great places to eat as well.
---
Conclusion
Canterbury, New Zealand, is the perfect vacation spot, offering so many activities and natural attractions. Whether you are looking for a central hotel, a private and relaxing eco-friendly experience, a beautiful holiday home with a fireplace, or a large, spacious accommodation, you can find what you are looking for in Canterbury, New Zealand.