Luxury Holiday Homes In The Hawkes Bay Region
---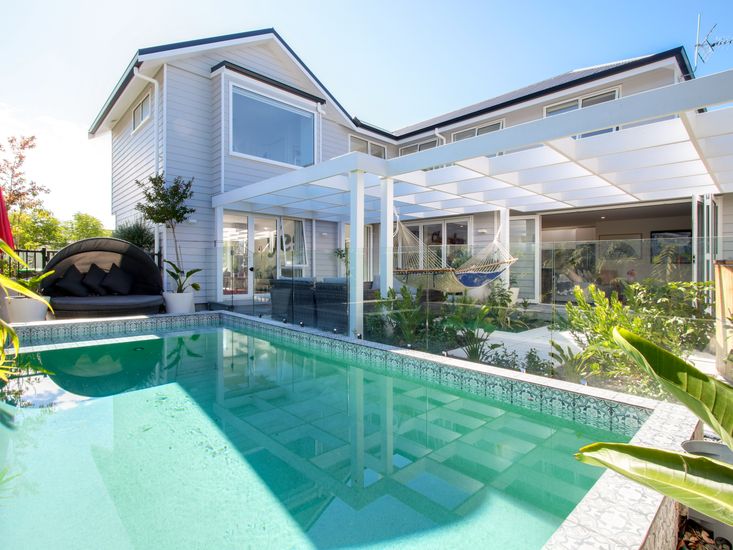 This incredible home to stay in over vacation includes a tropical feel, an outdoor pool, three bedrooms, and two bathrooms. This is the absolutely perfect place to stay and relax during one's break.
When choosing a luxury accommodation Hawkes Bay, the Havelock Oasis has a gorgeous open kitchen design with two impressive ovens, a butler's pantry, and a stovetop. A large dining table is present to seat eight guests comfortably.
The large living room opens up into a patio with a hammock and shade to ensure a relaxing time. One can find another guest room and a TV room located on the bottom floor, while the top floor has three bedrooms, including a master suite.
The master suite features a king-size bed, a tiled bathroom with a shower, and plenty of room for your wardrobe. The master suite also has a wonderful bay window seat where one can relax and read a good book. However, those who enjoy taking a soak in a tub will be glad to learn that the second bathroom includes a large bathtub.
This is a perfect holiday home that the whole family will love.
---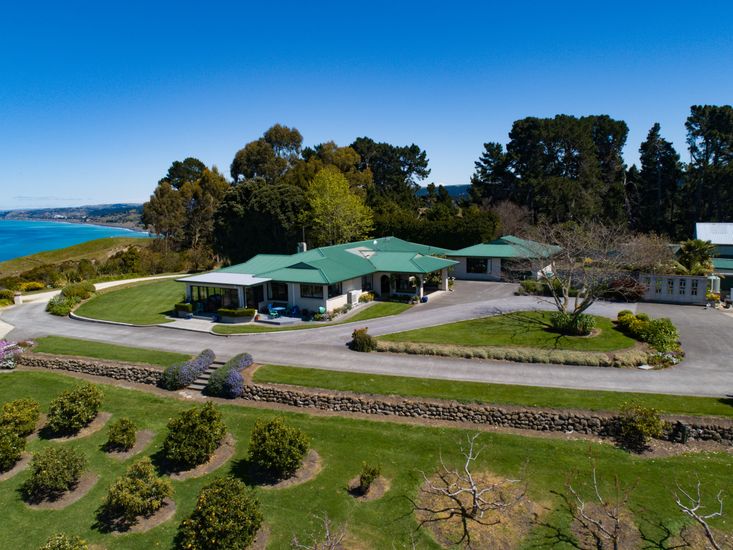 Those who love a beautiful view of the sea should stay at Leyland Hill. This gorgeous and grand holiday home includes six bedrooms and three and a half bathrooms.
There are also outdoor entertainment spaces and an open-plan living room. Large windows will provide wonderful views of the sea and trees. The kitchen has everything one needs while a barbecue grill can ensure the guests enjoy some steak, skewered shrimp, chicken legs, or even grilled vegetables.
One can either dine indoors at the kitchen table or enjoy a meal outdoors on the patio. The main house includes four bedrooms, while the side property holds two bedrooms. This is the perfect holiday home when staying with a group of friends or family members.
What's the best part of staying at Leyland Hills? Along with the gorgeous home, visitors are only a short drive away from some of the most exciting spots in Hawke's Bay! For instance, one can enjoy a day out on the beach or take a long walk through the farm neighborhoods of this region.
---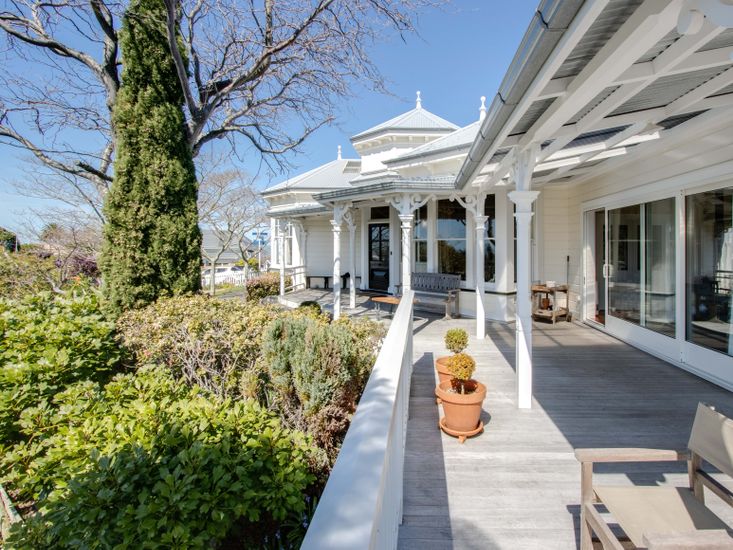 The Verandah is a beautiful home with both a traditional and modern feel. Best of all, guests can enjoy the incredible sea views of the Bluff Hill region. The large windows ensure that the house has plenty of light and brightness as guests cook, relax, read, or eat a glorious meal in this luxury home.
The home comes with complimentary WiFi and even a fireplace to keep a family warm in the winter months. Furthermore, the Verandah has three large bedrooms with two full bathrooms, which means a family or several friends can stay in the home comfortably.
Furthermore, this home has beautiful gardens to overlook when sitting on the verandah. For those willing to take an eight-minute walk, they can overlook the gorgeous views of Bluff Hill and the ocean.
When searching for a wonderful place to stay in Hawke's Bay, The Verandah is a perfect choice.
---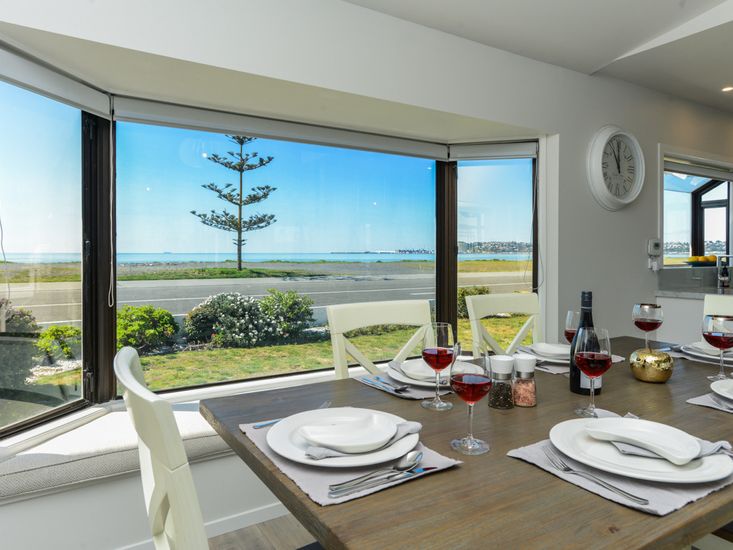 Who wouldn't love to stay at a holiday home right outside the beach? The Esplanade Holiday Home ensures that one can enjoy a stroll on the beach any day of the week or take a swim in the waves. One can go fishing here and watch the sailboats go by.
This comfortable home includes an open-plan living room, a television, and a heat pump for the chillier months. The house features four bedrooms and two bathrooms for a family or a group of friends vacationing together.
Some of the wonderful amenities at this location include:
Air conditioning
Coffee machine
Dishwasher
Microwave
Off-street parking
Toaster
Barbecue grill
Television and WiFi
Washing machine
Those who want to stay outdoors can enjoy the sundeck attached to the home. Guests can even spend an afternoon picnicking outdoors. In the area, one can find cafes and local shops. Guests can also travel around Hawke's Bay to visit a winery or one of many outdoor festivals.
---
Choose the Perfect Option
Hawke's Bay is the perfect place to visit in New Zealand. There are many activities to do and places to see.
The four options above are excellent locations to stay in Te Matau-a-Māui. Book a stay at one of these superior luxury holiday homes with Bachcare today.