Walks in Ohakune
If you're an adventure traveler looking to do some hiking it's tough to beat New Zealand's North Island. And there's no better place to start than the small town of Ohakune! Just a quick ride from an impressive selection of tracks and trails, Ohakune is the perfect destination for your hiking-themed vacation!
In addition to plenty of fresh-air walks, this quaint mountain town offers an eclectic array of dining, shopping, biking, skiing, and more! And all this is nestled in a spectacular setting at the base of Mount Ruapehu, located in the heart of the Tongariro National Park!
Ohakune is central to so many fantastic hiking opportunities it's hard to know which trail to choose first. This guide will highlight our favorite Ohakune walks and help you narrow your focus. Enjoy!
---
Our favorite Ohakune Walks
Mangawhero River Walk
Hiking Distance: 2km
Round Trip Time: 30 minutes
Experience/Fitness Level: Easy
Trail Start Point: Set out from Burns Street at the southern end of Ohakune or Old Station Road, The Junction, Ohakune. Be sure to dress accordingly and bring proper footwear such as a decent pair of water shoes or hiking boots.
​
Mangawhero River Walk follows the winding banks of the Mangawhero River, And hikers enjoy the gentle sounds of the water as they follow this trail. It follows a path from The Ohakune Pump Track on Old Station Road to Ayr Street in the heart of Ohakune. Volunteers maintain the route and are planting native flora along the trail to attract birds and animals into the area.
​
The Mangawhero River's origins are high up the slope of Mount Ruapehu. As it flows down the mountain, it cuts through the volcanic landscape and plunges over two waterfalls before reaching its destination in Ohakune. For hikers looking for a longer trail, the Mangawhero River Walk can be combined with the Jubilee Walkway.
---
Rimu Walk Ohakune
Hiking Distance: 1.5km
Round Trip Time: 15 minutes
Experience/Fitness Level : Easy
Trail Start Point: Department of Conservation Visitor Centre at the base of the Ohakune Mountain Road.
​
Rimu Walk is a great trail to begin with due to its suitability for hikers of all experience and fitness levels. Its solidly constructed walkway can accommodate wheelchair-enabled visitors which is a pleasant plus! The trail crosses a gently babbling mountain stream and passes through native ferns, kāmahi, with giant rimu, mataī, and kahikatea as tall as 30 metres. This short walk is a side loop of the Mangawhero Forest Track and is the perfect easy family hike!
---
Jubilee Walkway
Hiking Distance: 1.5km
Round Trip Time: 40 minutes
Experience/Fitness Level: Easy – some steep spots
Trail Start Point: Near the Big Carrot at the Southeastern end of Ohakune township.
The Jubilee Walkway follows a lazy winding route through native flora. The Walkway is suitable for all ages and is an easy 20 minutes one-way. The track follows the banks of the Mangateitei Stream through scenic parkland and finishes at Burns Street at the southwestern end of town. Combine with the Mangawhero River Walkway for a longer hike up to the base of Mount Ruapehu.
Be prepared! The trail is steep in some places and can become muddy in rainy weather. Wear good solid, all-weather footwear when walking this trail!
---
Mangawhero Forest Walk
Hiking Distance: 3km
Round Trip Time: 45 minutes
Experience/Fitness Level: Easy
Trail Start Point: Department of Conservation Visitor Centre at the base of the Ohakune Mountain Road.
​
Mangawhero Forest Walk is a great introduction to the native forests of New Zealand's central North Island. It's located an easy walk from Ohakune township, and hikers can view an abundance of tree species including broadleaf, kahikatea, kamahi, matai, and rimu. The trail crosses the Mangawhero River and descends through the towering kahikatea trees into a volcanic crater that seems eerily from the past.
---
Waitonga Falls Track
Hiking Distance: 4km
Round Trip Time: 1.5 hours
Experience/Fitness Level: Easy – some steep spots
Trail Start Point: 11km outside of Ohakune on the Ohakune Mountain Road
Of all the Ohakune walks, the Waitonga Falls track is one of the most picturesque! The trail meanders through a forest before leading to Tongariro National Park's highest accessible waterfall and the stream below. Hikers and amateur photographers will have plenty of chances to appreciate the valley vistas this trail has to offer. Be sure to bring your camera!
The Waitonga falls are always beautiful, but during the winter months, the volume of water rushing over the falls increases dramatically and makes for an especially remarkable sightseeing opportunity!
Hapuawhenua Viaduct Walk
Hiking Distance: 7km (from Marshalls Road car park)
Round Trip Time: 1.5-2 hours return
Experience/Fitness Level: Easy to Moderate
​
The Hapuawhenua Viaduct Walk follows the first part of the Ohakune Old Coach Road and lets hikers Experience the Hapuawhenua Tunnel as well as both the old and new Hapuawhenua Viaducts.
These impressive structures traverse the valley in two parallel lines. The original viaduct was built in 1908 and is a lasting testament to the ingenuity of the men responsible for its construction. Today, hikers can walk the entire length of the original structure and even occasionally see trains chugging across its replacement!
---
I've got my hiking shoes ready, but where do I stay in Ohakune?
That's a great question! Fortunately, Ohakune has plenty of fantastic accommodation options, and you can find them today on Bachcare.co.nz. We've already perused their eclectic selection and to bring you some of the highlights here!
---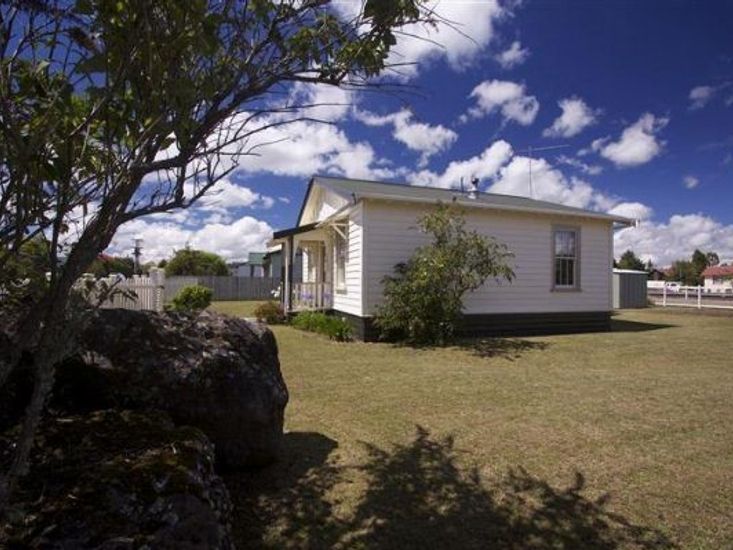 If you love vintage style, then you'll love Railway Cottage! This holiday home is a beautifully-renovated railway cottage that provides everything guests need to stay comfy. Guests will love the wood-burning fireplace in the living area! Snuggle around a cozy fire and plan your next day's activities!
Railway Cottage sleeps 8 and offers 4 bedrooms and 1 bath.
---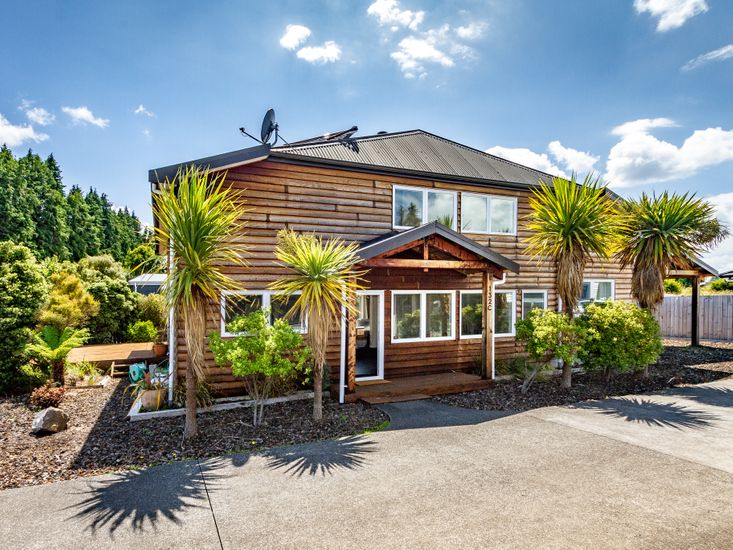 Chalet Gryon is perfectly situated on a quiet street and this gorgeous two-storey holiday home harkens back to the elaborate ski lodges of Switzerland!
This beautiful chalet is just twenty minutes from the slopes of the Turoa Ski Field making it the ideal base for a family winter escape! The living area enjoys sun-drenched days thanks to floor-to-ceiling windows and the sliding glass doors open onto a large deck perfect for entertaining in warmer weather!
Chalet Gryon sleeps 8 and offers 3 bedrooms and 2 baths.
---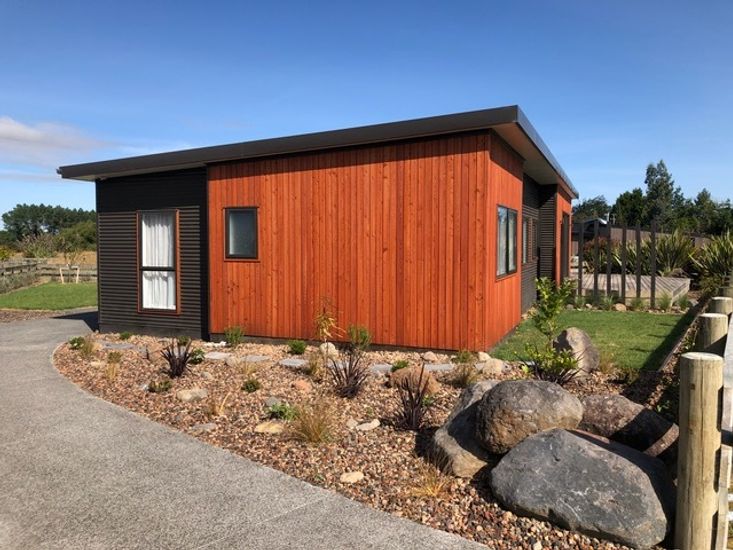 Villa Del Montagna is one of Ohakune's finest holiday homes! It's packed with features and provides linens, Wifi, Sky TV and Netflix included in the price! For discerning travelers, the amazing views of Mt. Ruapehu and the beautiful, modern interior of this home will make it an easy choice for your next mountain retreat! In addition to a large kitchen and separate dining, guests will enjoy being able to relax and soak their tired muscles after fun-filled days on the slopes!
Villa Del Montagna is just a short 20-minute drive from the Turoa Ski Field, and popular cafes and restaurants are all within walking distance from this fabulous home!
Villa Del Montagna sleeps 6 and offers 3 bedrooms and 2 baths.
---
Ohakune: A Small Town With Big Adventure!
Ohakune offers plenty of adventure-fueled outdoor activities! Though it may seem like a small town, travelers who choose to make Ohakune their next vacation destination will not be disappointed. In addition to the myriad of amazing walks; biking, skiing, restaurants, and shops will keep visitors happy and on the go during the length of their stay!