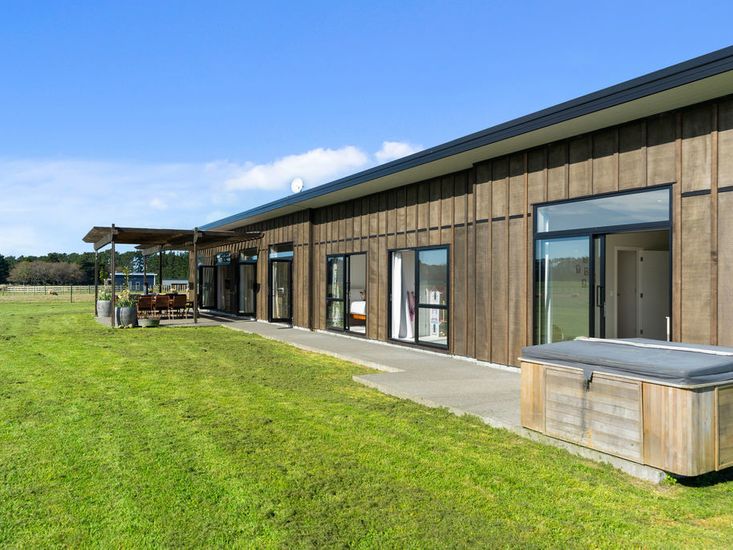 Those looking for a countryside getaway in New Zealand won't find better than this Modern Farmstead in Greytown, Wairarapa. This holiday home has all the most charming features of a farmhouse and combines them with contemporary lifestyle decor.
One of this farmstead's best features is its location. With rural serenity and memorable views in abundance, this house boasts outstanding natural light with its beautiful windows.
While it has everything you could possibly want in a contemporary farmstead getaway, this property is a short distance from Greytown village, where additional amenities await. You'll want to try the variety of restaurants and cafes in the village center.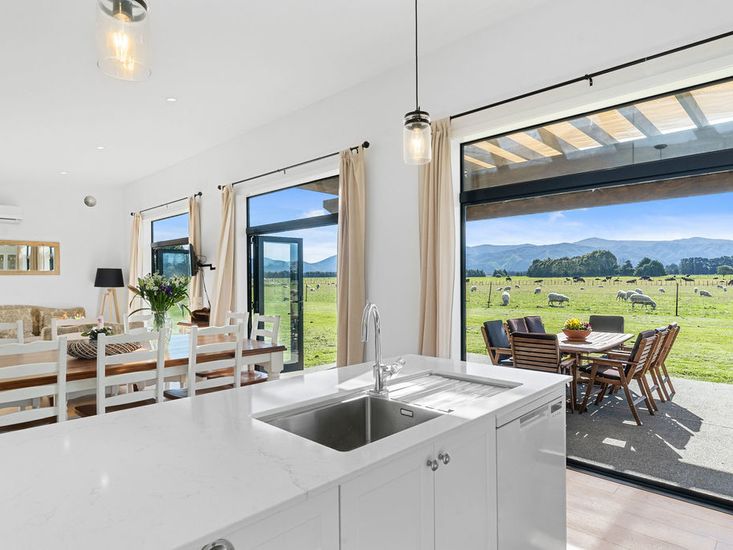 Modern Farmstead has a private driveway, so you have the perfect place to keep a vehicle safe. Everything about this holiday home is designed for convenience and ease.
If you're going to stay here in the winter, you'll appreciate the fireplace in the open-concept living area. When it comes to the summer, you can't beat this house's sheltered patio, as well as its BBQ. There is plenty of privacy for outdoor gatherings, as this property is fully fenced.
---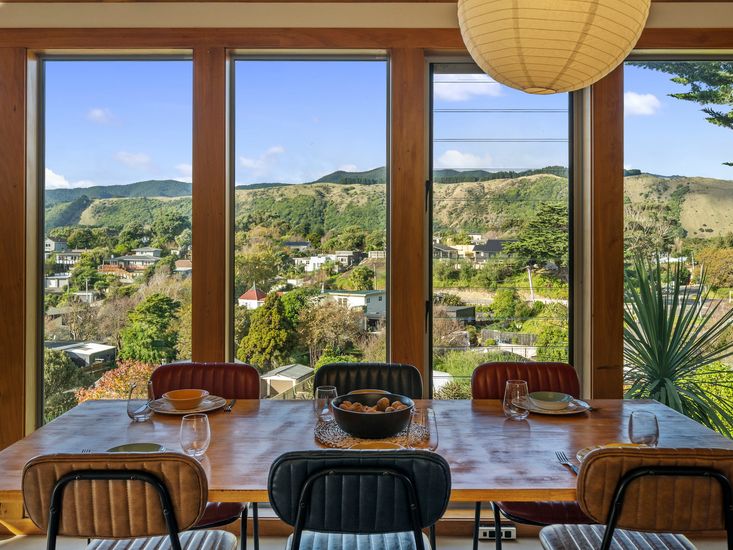 The Paintbox holiday home on the Kapiti Coast is a great choice for spectacular views. It stands nestled on a hillside and sits near the beachfront. You can see and admire the nearby town as well as the serene natural landscape of the area.
Making the views even more impressive is the fact you'll see them through floor-to-ceiling windows. The kitchen, dining and living areas are combined into one open-plan space, adding to the house's airy quality. Fans of retro and contemporary furniture will be pleased as this property combines both for a unique decor arrangement.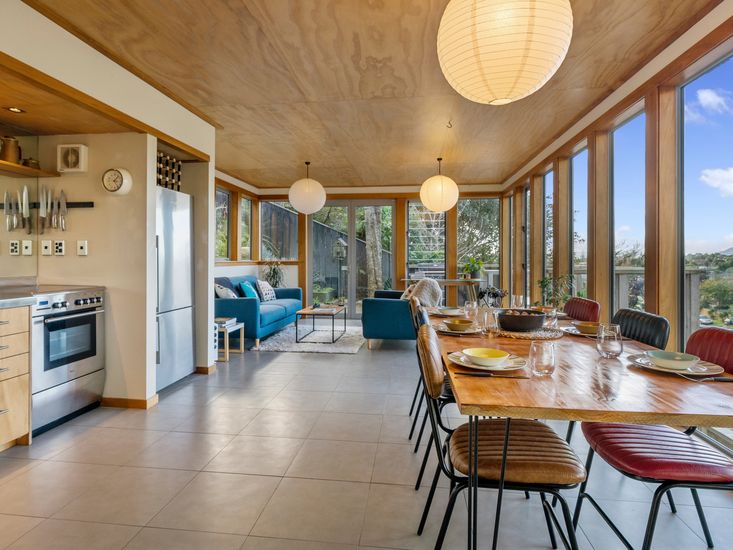 The Paintbox has three bedrooms with comfortable beds for your family or guests. The kitchen is fully equipped, but if you want to grab a snack at the nearby fish and chip shop or cafe, head out for a short walk. There is also a grocery store within walking distance, but you'll probably want to take the car if you're doing a big shop. Fortunately, this holiday home boasts parking amenities.
If you love live music, you're in luck at The Paintbox. Two popular venues, The Raumati Social Club and the Sunday Cantina are close by. In fact, they're a mere 150 meters away.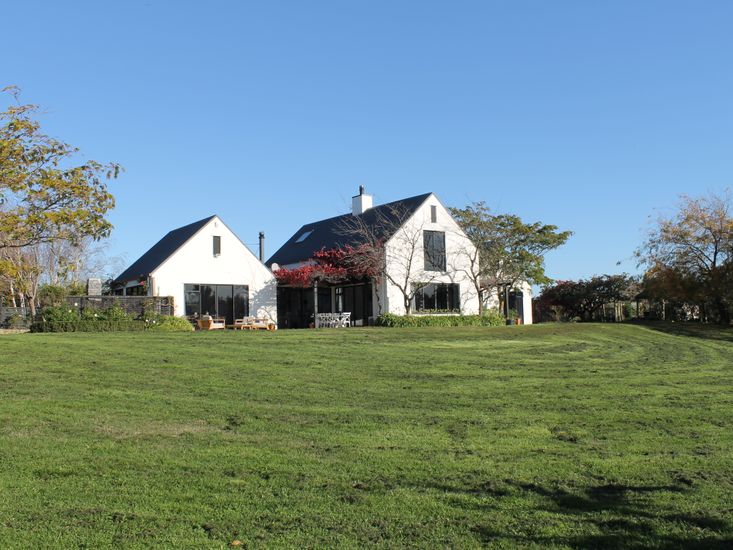 Located in Martinborough, Wairarapa, this is a countryside villa within a gated community. Olive Grove, the community in which Olive Estate is found, is conveniently situated close to the town square.
This holiday home features a private driveway, the perfect place to store your car or ute whilst you relax inside. The Olive Grove community has a plethora of olive trees and vineyards, and the grounds of Olive Estate are uniformly beautiful. Holiday makers wanting plenty of outdoor time will love the outdoor living and dining areas.
Olive Estate has impressive, open sliding doors. Walk through these to enjoy the property's outdoor space, which includes a large outdoor fireplace and seating area. One of Olive Estate's many amenities is its BBQ, so you have everything you need for the best outdoor entertaining.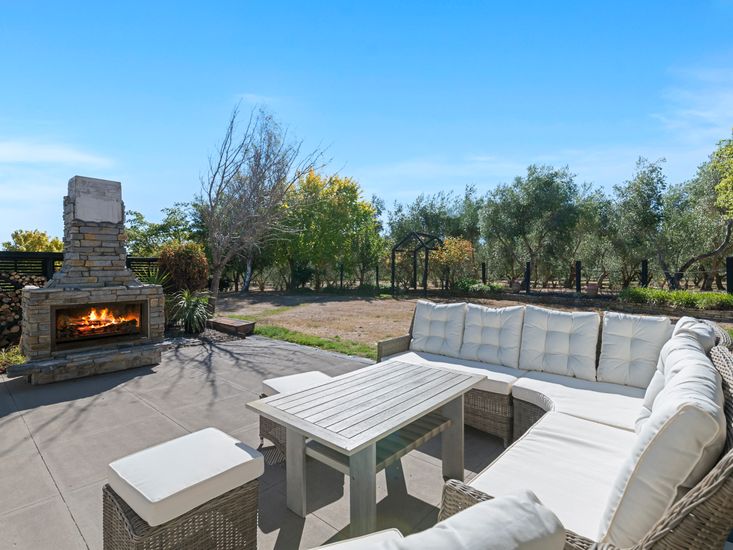 The property is fully fenced, so guests can enjoy privacy and security. A top-notch holiday home, Olive Estate offers WiFi and a host of other amenities. There are all the basics, such as a washing machine, oven, TV, and dishwasher.
Do you love tennis? Olive Estate is a great holiday home for you. There is a communal tennis court you'll have access too if you stay here.
---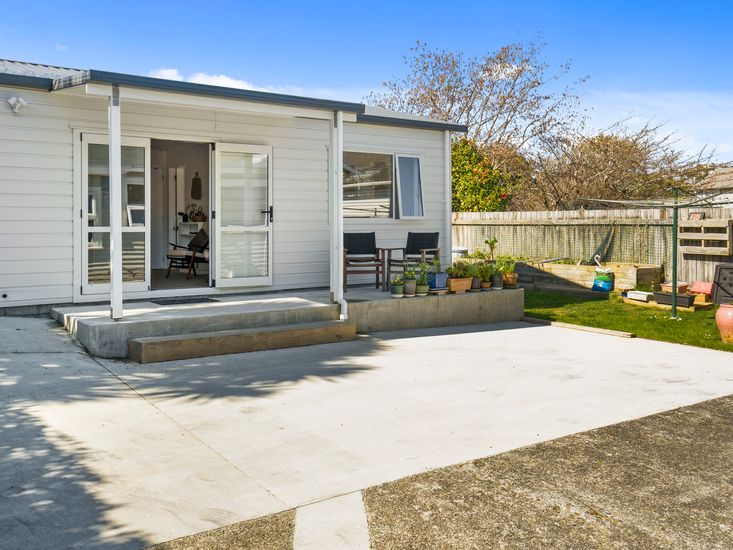 Karori Kabin is located in Karori, Wellington and is the ideal little unit for a free-spirited holiday. It's perfect if you're planning on doing a lot of exploring and want easy access to the middle of the city. This unit comes with the use of a shared driveway, so no need to worry about paying for parking.
If you're traveling alone or with one other person, this may be the holiday accommodation for you. Karori Kabin has one bedroom with a comfortable king-sized bed, as well as one bathroom. There is also a kitchenette with basic appliances, including a microwave and a full-sized fridge with freezer. This unit also features a relaxing living room space.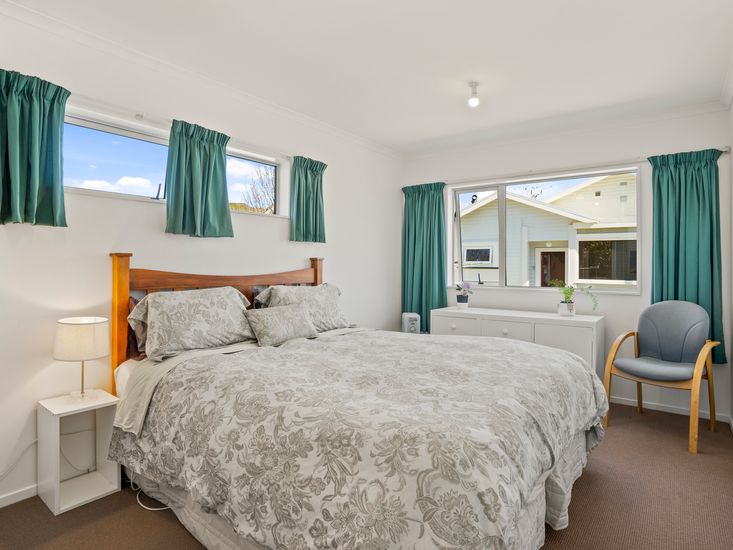 You'll want to spend plenty of time walking and hiking in the area around Karori Kabin. You'll find a fascinating place called Zealandia close-by. This is an urban eco-sanctuary, the first fully fenced one of its kind on the planet. There are plenty of hiking opportunities in the area, including the Skyline Walkway and the ridgetops of Wellington.
This holiday unit's location is its primary attraction. It's in the suburb of Karori, known for its tranquility. Yet you only need to drive 15 minutes to reach central Wellington, yet you're surrounded with opportunities to explore and enjoy the natural world.
---
Don't Forget Parking!
In the excitement of holiday planning, it's sometimes easy to forget the essentials. When it comes to parking, however, you'll regret not having this amenity once you have arrived.