Our must see's on The Coromandel Peninsula
The Coromandel Peninsula sits northward of New Zealand's North Island coast and its an incredible place! With a diverse range of natural beauty including pristine beaches, rainforests, and hot springs blended with historical buildings and cultural sites, the Coromandel Peninsula should be on every traveler's bucket list.
There's something for everyone here! Whether you love surfing and hiking or prefer a more relaxed vacation with long walks and luxurious spa days, you can find what you're looking for on the Peninsula!
The Coromandel Peninsula is just a short 2-hour drive from Auckland, but once there, you'll feel like you're in another world! This beautiful destination remains a bit "under the radar" as far as tourists go.
---
Coromandel Peninsula Top 5 Must-See List!
1. Dig Your Own Hot Tub On Hot Water Beach!
Hot Water Beach is a world-famous beach located on Mercury Bay on the east coast of the Coromandel Peninsula. Why so famous? Because it contains two volcanic hot springs that heat its water to 64 degrees Celsius! At high tide, Hot Water Beach looks like any other beach, but at low tide, it becomes truly unique. That's when visitors can grab a shovel, and with a little elbow grease can dig their own hot tub. To make the experience easier, visitors can even rent shovels at the beach! This unique experience will offer those who work for it a relaxing dip while they rest and take in the views!
Seasoned Traveler's Tip: If you visit Hot Water Beach at night, you can view glowworms as you make your way to the beach.
View our Hot Water beach accommodation here.
2. Visit Paradise on Earth at Cathedral Cove!
If your idea of adventure travel is enjoying nature's majestic beauty, a visit to Cathedral Cove is in order! You would be forgiven if you mistook Cathedral Cove for a zen garden as it consists of a large rock formation surrounded by golden sand and blue sea. But its natural simplistic beauty is what makes it a true paradise!
To reach this famous attraction, visitors can walk or take a kayak. Though walking is free, exploring this beautiful place via kayak offers a unique experience and lasting memories. Kayak tours are offered daily at Cathedral Cove.
Seasoned Traveler's Tip: If you decide to walk, bear in mind that Hahei Beach (a great place to start your journey) is the last opportunity to purchase something to eat or drink.
3. Hop A Train At Driving Creek Railway!
This open-air train offers 1 hour and 15 minutes railway tours that wind riders on a beautiful journey through the mountains. The train travels to a viewing platform known as the Eyefull Tower located 165m above the peninsula.
While onboard, your engineer will entertain you with the inspiring tale of Barry Brickell — the railway's founder — and his journey to make the railway reality.
From the top, guests are rewarded with a beautiful view of the Hauraki Gulf. Even though the views are amazing, the ride itself is plenty of fun as the track is dotted with pottery sculptures and runs through three tunnels, two spirals, and five switchback points while climbing to the top!
Seasoned Traveler's Tip: Driving Creek Railway also offers zipline tours for those seeking a bit more adventure!
4. Enjoy A Rejuvenating Experience at the Lost Spring
After days of hiking, kayaking, and other taxing physical activities, it's wonderful to take a break and treat yourself to a rejuvenating day of relaxation at the Lost Spring.
Visitors to the Spring will enjoy several hand-dug thermal pools that invite them to take a break and relax! The spring that feeds these thermal pools is located 600m below ground!
But that's not all the Lost spring offers. Their team of professional relaxation therapists provides a myriad of treatments that will rejuvenate your mind and body.
Seasoned Traveler's Tip: The Lost Springs hours vary, so be sure to check their website at for their latest schedule.
5. Check Out Local Sea Life In A Glass Bottom Boat!
If you can only do one thing in the Coromandel Peninsula, be sure to check out the local marine life by taking a Glass Bottom Boat tour!
The tour heads to Cathedral Cove and along the way, you'll get to see sea caves, The Pinnacles, and the Te Whanganui-A-Hei Marine Reserve. You won't be able to disembark at Cathedral Cove but you will enter the caves in the boat.
The Te Whanganui-A-Hei Marine Reserve is the only one on the Coromandel Peninsula, And it provides up-close encounters with all kinds of amazing fish including snapper, blue cod, blue maomao, and more! If the seas are friendly on the day of your visit you may even catch sight of octopuses, crayfish, and eels!
Seasoned Traveler's Tip: Couples looking for romance should check out Glass Bottom Boat's Scenic Boat Cruise and Wine Tasting — specifically designed for two people to enjoy a 2-hour scenic cruise plus a scrumptious tasting at a local Winery — Mercury Bay Estate!
---
Lots To Do, But Where To Stay?
While it's clear there's plenty to do on the Coromandel Peninsula, no trip is complete without the right accommodation. But don't worry, finding your perfect holiday getaway is easy when you visit Bachcare.co.nz.
Here are just a few of our featured properties that will make your Coromandel visit even more memorable!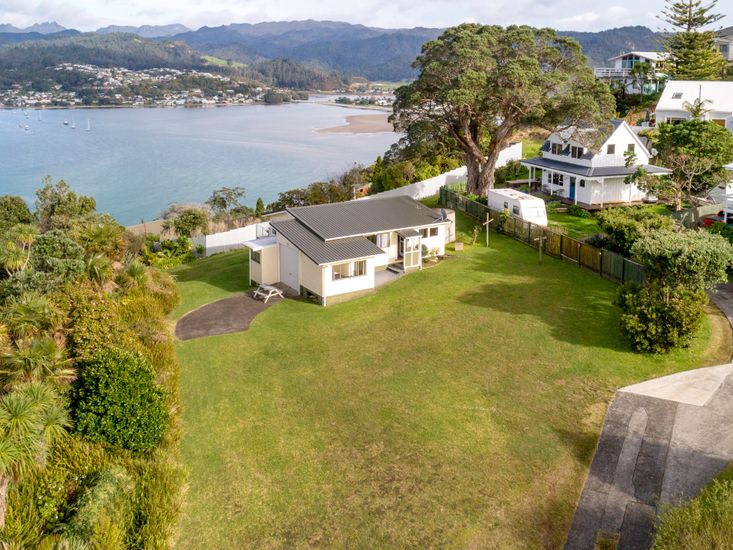 Located at Paku Drive, Tairua
3 Bedrooms • 2 Baths • Sleeps 6
Hilltop Tairua is a charming family home set atop Paku Hill. Imagine a relaxing lunch or dinner with the family as you gaze across the water to the beautiful Pinnacles, Pauanui, Tairua, and even Mayor and Slipper Islands! The bright, airy sundeck and expansive views of this Tairua accommodation offer the ultimate year-round getaway!
---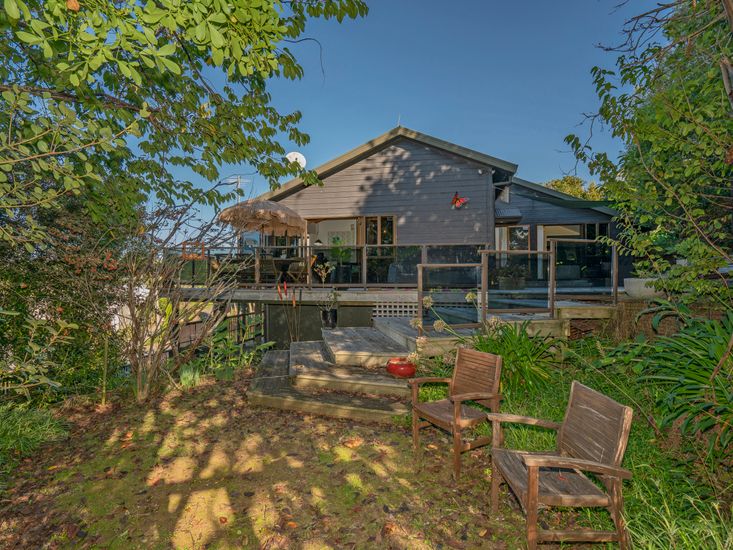 Located at Tuna Place, Onemana
3 Bedrooms • 2 Baths • Sleeps 6
If you're looking for a holiday home with style it's tough to beat Chill Pad Onemana! Not only is it brimming with attitude, but this amazing home also looks out over the waters of Onemana beach!
Natural light floods in through large windows and sliding doors and creates a bright atmosphere throughout the home. Chill Pad Onemana sits atop a hill in the quiet northern corner of the township. Oh… and did we mention the views?!
---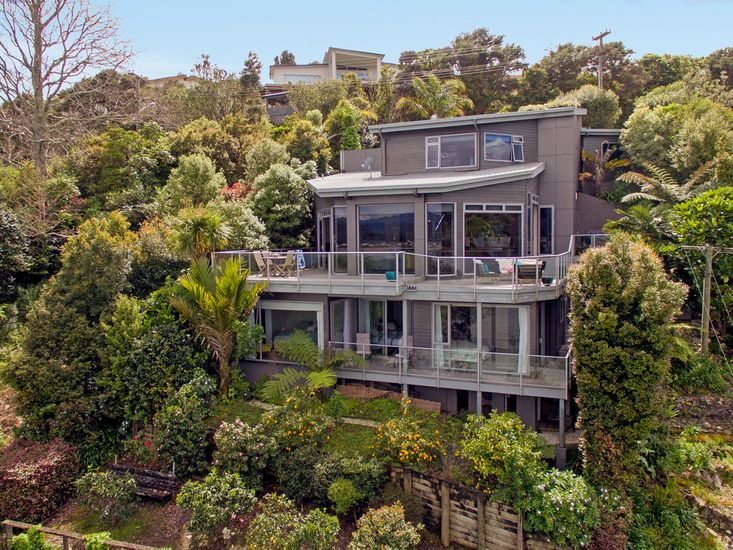 Located at Buffalo Beach Road, Whitianga
4 Bedrooms • 2 Baths • Sleeps 7
There's not much to say about Bayview Escape other than IT'S AMAZING! Featuring four stories of stunning views and all the luxuries you could ask for!
Guests enjoy fresh, bright interiors from the moment they walk through the front door. And if you are planning a winter stay, then Bayview Escape is the place for you with central heating and heat pumps in each bedroom. Relax with a cup of hot chocolate, and enjoy the incredible water views!
For activities, spend a day on the beach, or head into thriving downtown Whitianga — less than a 5 minute by car — to check out local cafes and restaurants!
---
Plan your Coromandel Peninsula vacation today!
The top five attractions mentioned above are just the beginning of what to see in Coromandel Peninsula! There's plenty more where those came from. With so many exciting attractions and wonderful places to stay, the Coromandel Peninsula should be your next holiday destination! Start planning your trip today by visiting Bachcare to find your home away from home.