Things to do in Tauranga
Tauranga is a harborside city in the Bay of Plenty region that buzzes with activity. It catches a lot of sun in the summer, making it a dream location for days at the beach or out on the water. Here's our general guide to the Tauranga area to inspire your next holiday escape!
---
Activities
Whether you're a keen hiker, an art appreciator or are just looking for a well-spent family day out, Tauranga has plenty of activities on offer.
Walking/Hiking
McLaren Falls Park
Just a 10 minute drive from Tauranga is the Mclaren Falls Park, a great spot for walking tracks, fishing, swimming and golf. We recommend taking the waterfall track for a glimpse of the Mclaren Falls themselves. If you walk this track at night, glowworms will often light the way. Find out more about the park here.
Mt. Maunganui Summit Track
Challenge yourself with a steep walk up to the summit of Mt. Maunganui. You'll be rewarded with great views of the beach and harbour. The summit tracks are well sign-posted with times, and you might find a few sheep grazing on the grass on the way up! If a 232 metre climb sounds a bit much, the base walk is also a great one to do.
Insider Tip from our local Holiday Manager: "A walk around the base of the Mount and then enjoying NZ made Kapiti ice-cream on the beach is the perfect way to get into holiday mode!"
View our holiday homes in Tauranga/Mt Maunganui by clicking here.
Kaiate Falls
The Kaiate falls track is another favourite among locals and visitors. The walk is short (20 minutes) but steep, and goes through native bush. At the end you'll find the beautiful (and massive) falls that are a great photo opportunity. It's good to know that swimming here has been officially banned as there has been contamination in the waters. But if you're still looking for a dip, keep following the path for another 5 minutes to another falls. Here you'll find people swimming in summer as well as a rope swing and rocks to jump off!
---
Water activities
Dolphin Seafaris
Go on a search for dolphins with Dolphin Seafaris. They'll take you out on a specialised dolphin viewing boat, and you'll even get the opportunity to swim with dolphins! That's sure to be a bucket-list tick right there. The tours depart daily in summer, and a little less frequently in the off-seasons.
Learn to Surf
The waves on Maunganui beach are perfect for first-time surfers. The best way to get standing as soon as possible is to have a quick surf lesson at one of the many surf schools along the beach. You'll be assigned a foam board and then given a short on-shore lesson on how to swim out, catch a wave and even stand up! The rest is just practice.
---
Child and family-oriented activities
Adrenalin Forest
Suspended up to 20 metres above ground amongst pine trees, Adrenalin forest is the ultimate playground for both kids and adults. Practice your inner tarzan with obstacle courses that'll have you swinging, jumping and flying all over the place (while being safely clipped in of course). The course difficulties range from beginner to advanced, so there's bound to be something for any every or level of bravery.
Dialled Indoor Tramp Park
Bounce, flip and jump yourself silly at Tauranga's indoor trampoline park. This is a great place to take the kids for a family activity. They organise dodgeball games for those with the competitive spirit, and jump classes for those who want to work on their back-flips.
---
Good Eats
Tauranga has a lot to offer in the name of places to dine out. Here's a list of some of the best rated restaurants and cafes, so you don't have to make a decision on an empty belly.
The Med Cafe
Located in central Tauranga, The Med Cafe has some of the best food and service in town. Both locals and tourists love it, shown by it's great ratings on Tripadvisor. They do all of the classics at a very decent price. We recommend getting the blueberry buttermilk pancakes.
Table for two? Have a romantic dinner at the Harbourside restaurant. A little more upmarket than your usual dining place, you'll enjoy stunning views of the Tauranga Harbour.
If craft beer and hearty meals sound like a bit of you, you'll love The Phoenix. It's not your average bar – their dinner menu has your classic burgers but also quality steaks, ribs and small plate options. It's a family-owned business, sporting a wide range of Monteiths craft beers.
Search for holiday homes in Tauranga here.
Over to you…
Do you have any favourite spots or things to do in the Tauranga area? Let us know by leaving a comment!
---
Featured Properties in Tauranga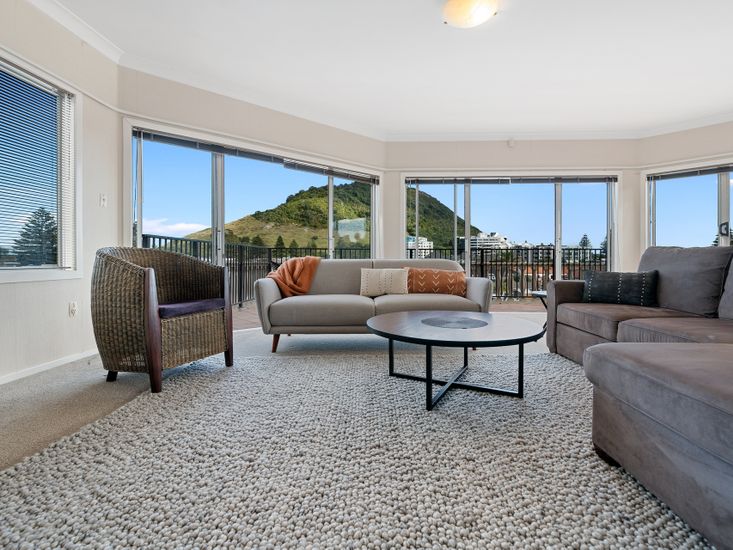 Home sweet home is a modern 4 bedroom 2 bathroom Mt Maunganui holiday apartment. Only a five minute walk from the bottom of The Mount and a two minute walk to Ocean Beach or Pilot Bay.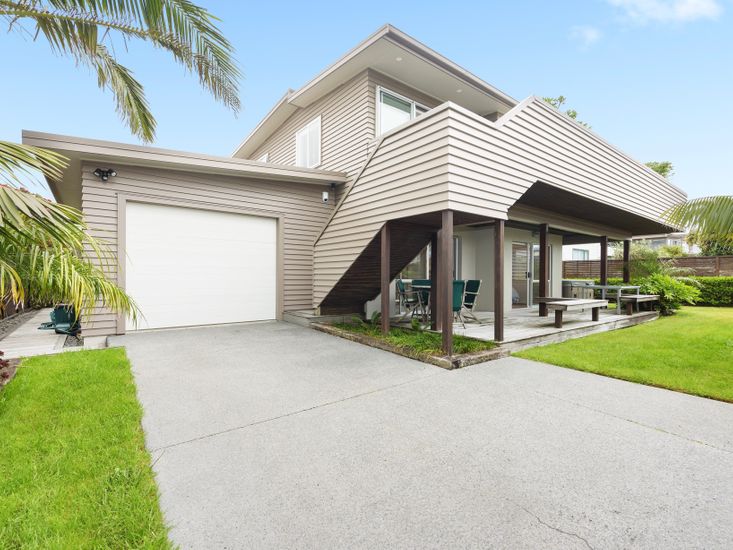 The Boatshed is 2 bedroom 2 bathroom Tauranga accommodation. The local golf course is only a five minute drive away, and the outdoor shower is perfect for the end of those long beach days.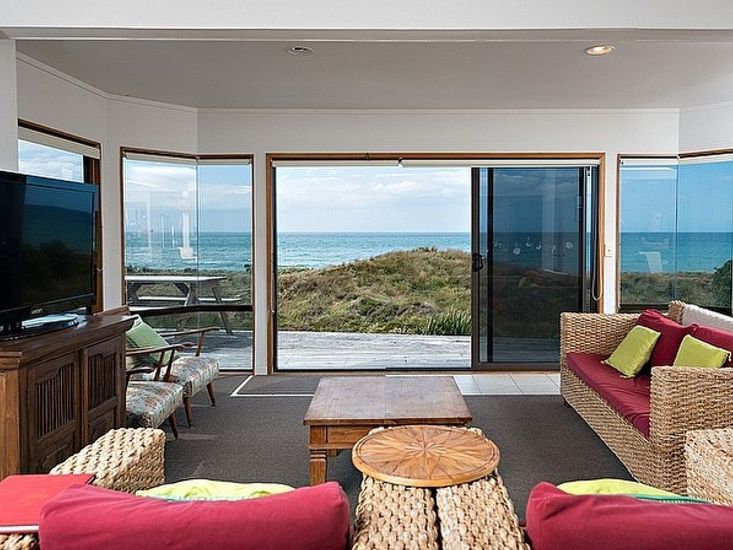 Papamoa Escape is a spacious 3 bedroom 2 bathroom Papamoa Beach holiday home. Enjoy easy indoor/outdoor living with gorgeous views, right across the road from the beach! View the listing here.