Hanmer Springs Walks
Hanmer Springs, located about 130 KM north of Christchurch, NZ, is a perfect place to relax, reinvigorate, and refresh the senses. Its natural scenic beauty and cozy small-town atmosphere make it an ideal spot to unwind and untangle the vestiges of modern life.
The town boasts a number of great outdoor activities, including raft rides, winter skiing, and natural hot springs. And among the most popular activities in Hanmer Springs are the abundant walks and hikes available throughout the area.
From quick 1 hour jaunts to multi-day camping treks, here are some of the best Hanmer Springs walks.
---
Conical Hill Loop Trail
Located at the North end of Hanmer Springs, the Conical Loop Trail provides a 2.7km loop around Conical Hill. Wildflowers bloom in season along the trail, which features a mild to moderate 175m elevation gain.
Along the way, walkers can enjoy bird watching, as many species call this region home. The top of the loop provides a sweeping vista with outstanding views of the town and surrounding countryside.
The trail is easily accessible and dog friendly for leashed companions. It is one of the more popular walks, given its views, mild terrain, and proximity to town.
---
Majuba Walk
This is the perfect addition to your walk if you've already made it up to the Conical Hill summit and you're keen to explore some more! This track joins Conical Hill and the stunning Woodland Walk together. You'll wind through groves of pine trees and get to enjoy some idyllic views of Mt Isobel.
---
Chatterton Track
This is a gorgeous 4km loop around the foothills of the mountains surrounding Hanmer Springs. Although it is a bit more challenging than the Conical Hill Loop, it is still within most people's ability.
Wildflowers and native fauna call this area home, and sweeping valley views abound, along with some wonderful spots along the Chatterton Stream.
At the top of the loop, hikers will have added 190m of elevation. The back end of the loop is comprised of a 4-wheeler track. An option for the adventurous souls is to head east up the trail to the peak of Mt Isobel or west along the trail to Dumblane Peak.
---
Woodland Walk
You'll find this family friendly track in the Hanmer Forest, offering a beautiful range of scenery including wetlands, parkland, pine forest and the Woodland Stream. The track makes for a perfect leisurely 1 hour stroll and due to it mostly being flat it's ideal for strollers or a picnic with the family.
---
Dog Stream Waterfall Track
This trek features a truly lovely hike along Dog stream on this trek. It is a moderately sloped walk, with 360m of elevation over 3.7 km (one way). Follow the stream along a forested footpath, where the magnificent Dog Stream Waterfall awaits—a nice reward for the effort, to be sure.
Hikers who want to push on can follow the trail up to the top of Mount Isobel as well. Although this is a moderate to difficult hike, finding the peak of Mt Isobel will reward the intrepid with stunning mountain views.
---
Waiau River Trail to Lake Guyon
For the more experienced hikers wanting a trial with a hike-in camping experience, The Waiau River Trail to Lake Guyon offers a compelling multi-day adventure.
Driving North on Tophouse road along the Waiau River, The trailhead can be found about 30km from town. Use the St. James Cycleway as a starting point and head out on the 37km hike into Lake Guyon. Hikers will add over 1km of elevation along a beautiful mountain trek.
At the end of the trail, Lake Guyon provides an idyllic camping spot, and for a small fee, a rustic camping hut can be rented for the night. Hikers have the option to hike back along the inbound trail or return via the Fowler Pass trail to the south.
Be aware that the Fowler Pass Trail ends at Tophouse Road a few km south of the Waiau River Trailhead, so be prepared to hike along the road or have someone drop you off and pick you up.
---
Lodging In Hanmer Springs
Hanmer Springs is a great destination for a getaway with family and friends. Below are a few fantastic lodging options for your trip.
---
Valley Vista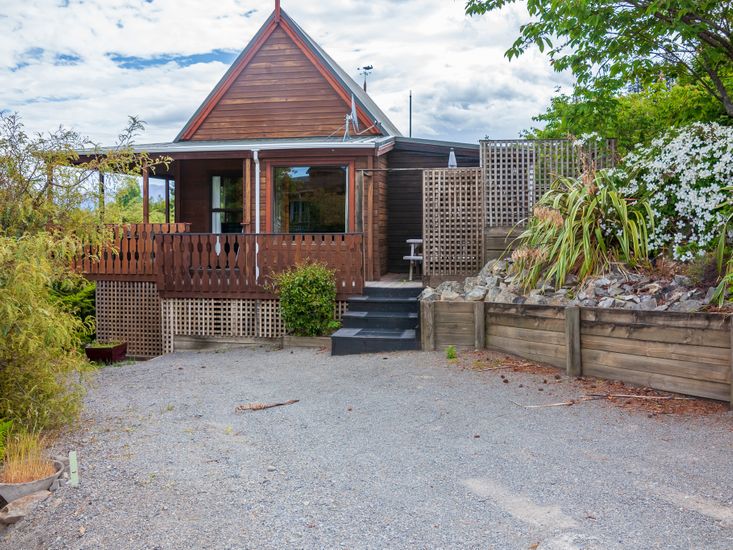 Located on a bluff overlooking Hanmer Springs, Valley Vista offers privacy, comfort, and breathtaking views of the town and surrounding mountains. The heart of town is just a couple minutes' drive from the property, as are a number of trailheads.
The property can sleep up to nine adults or a dozen guests with children. It features 4 bedrooms, 2 bathrooms, a large common area and open kitchen, BBQ, a wood-burning stove, and more.
The main bunk room also doubles as a family fun room, complete with a Foosball table, board games, and TV with DVD. Look no further for a perfect gathering spot for large families and group accommodations.
---
Hanmer All Seasons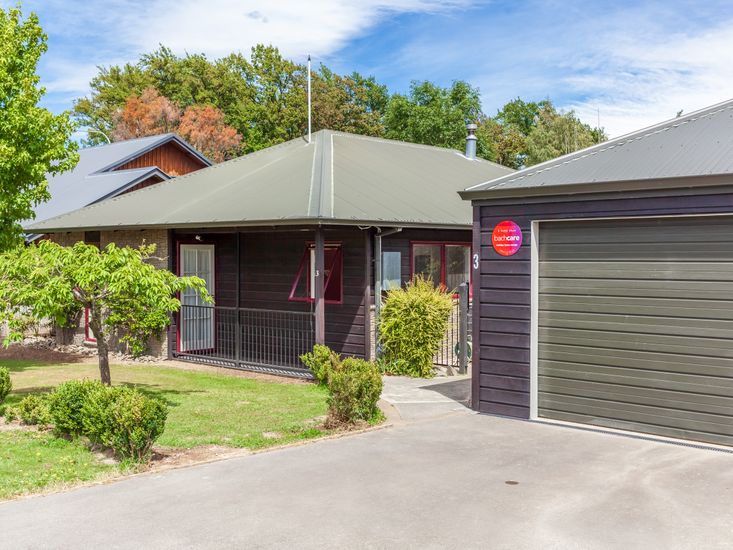 Centrally located in the middle of Hanmer Springs and adjacent to the Hanmer Springs Golf Course, Hanmer All Seasons is a great option for a family or group of friends who want to be able to walk to all the shops, restaurants, and activities around town.
With accommodations for up to 6 guests, this vacation home offers all the amenities a traveler could want. It offers 3 bedrooms and 1 expansive bath, a fully fenced back yard with a patio and BBQ, private parking, and free WiFi that includes smart TV connectivity.
Its cozy atmosphere is enhanced with a wood-burning stove for those snowy winter nights, and on-site laundry is extra convenient for multi-day stays. This is a great place for a family to enjoy their Hanmer Springs adventure.
---
Luxury on Rutherford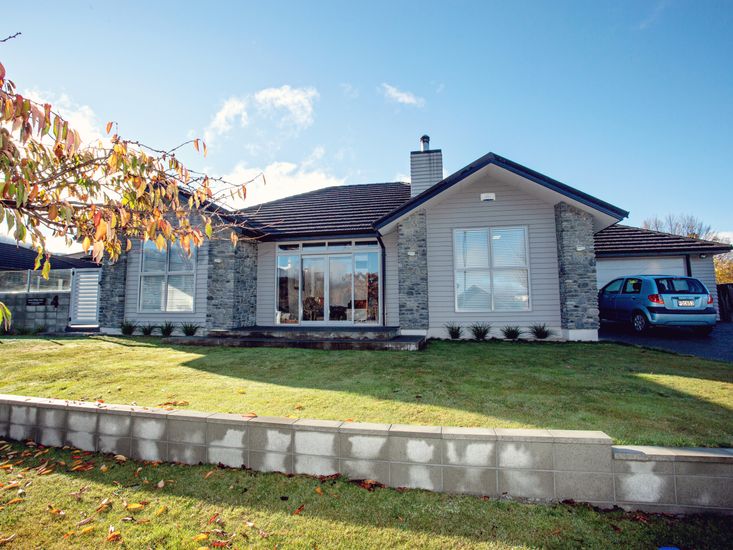 Enjoy warmth and comfort all year round in this cozy mountain town getaway. Centrally located in town, this holiday home offers accommodations for up to 6 people with clean, modern styling and convenience. Sleek and comfortable is what this home is all about.
The master bedroom has a King size bed, ensuite bathroom, and double glass doors that open directly to the back deck. In the summer, keep the doors open for seamless indoor/outdoor living, or cozy up to the fire on those cold mountain winter nights.
WiFi with a smart TV hookup, Nespresso machine, BBQ, and on-site laundry are a few of the perks found with this property. It's a great launching point for a town walkabout, or go a bit further to find the nearby nature trails that abound in the area.
---
Boo's Bach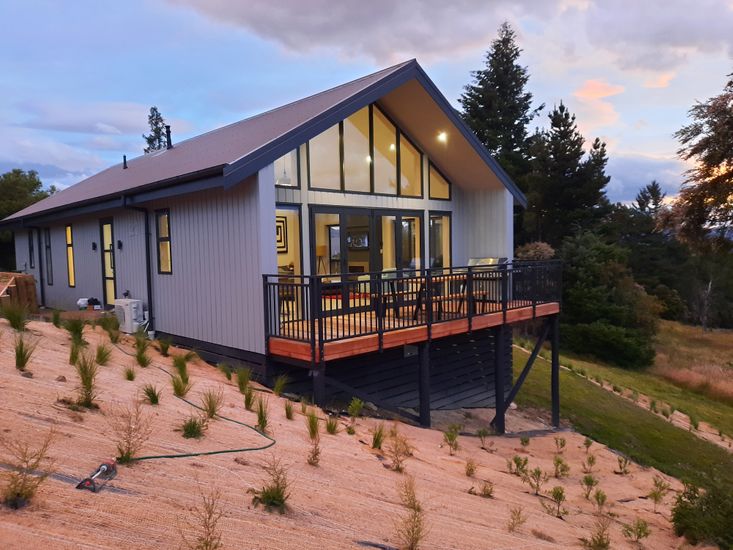 For those adventurers who are looking for something a bit more secluded from town but still within easy access, look to Boo's Bach or a perfect holiday home. Open and airy, and with amazing views, this 4 bedroom, 2 bath home can accommodate up to 8 guests comfortably.
The vaulted ceilings, double doors, and abundant sunlight give this mountain cottage openness and connectivity with its surroundings. The valley and mountain views give it a feeling of seclusion, while the front door is a mere 10-minute walk to downtown Hanmer Springs.
Free WiFi, laundry on-site, a well-appointed kitchen, and an open floor plan are a few of the touches that make this holiday home a modern creature comfort den nestled in a vast mountain valley. It is a perfect choice for a family or a group of friends to experience their mountain town getaway.
---
Hanmer Springs is undoubtedly a fantastic option for a great outdoors adventure. Make sure you have a comfortable place to stay after all that physical activity! Check out our Hanmer Springs holiday homes to find your perfect alpine retreat.