Our Favorite Low Cost Holiday Homes In Rotorua
Those of us who have traveled to incredible Rotorua know what a gem it is and keep coming back for more. However, if you've never explored wild and wonderful Rotorua, you can be sure about one major thing: There is something there that everyone will love! Are you into adventurous outings? Then come explore our lakes and rivers by getting right in the action via kayak, fishing or swimming. Are you more of a spa type of person? Rotorua – with all its geothermal activity – is a literal hotspot for relaxing therapeutic treatments and massages. Do you prefer nature and appreciating the marvels that await you outdoors? Then grab your hiking boots and come on down because there are trails galore that are just begging to be tramped upon.
Rotorua is ideal for a solo adventure traveller, a couple on a romantic getaway, or the whole family/group. Strike out on your own and explore an area that is drenched in Maori culture and lore. Sign up for an Eco Tour and experience sightseeing with an overall theme of conservation and environmental awareness. Start the day with a flurry of activity, and spend the evening in your comfy rental home, sipping something delicious and enjoying the views. If you are looking for dining and shopping options, there are countless hot picks in the city centre zone, including cuisines and shops from all over the world. It all depends on how you want to spend your holiday – Rotorua can assuredly please the entire group without skipping a beat.
Also, with the country cautiously opening more and more and with the travel season picking up, you'll find countless amazing Rotorua Accommodation Deals available at Bachcare. Below we've highlighted five of the most charming – and most affordable – deals for your holiday home away from home.
---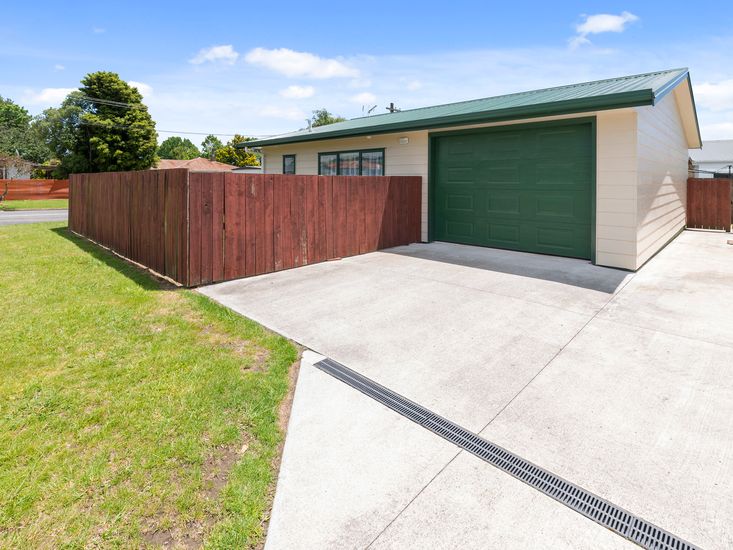 This charming house is the perfect spot for your next trip to Rotorua. Although the neighbourhood is already quiet and safe, the yard is also completely fenced in so you have the bonus of privacy and security. This yard has a lovely porch with comfortable seating along with a handy BBQ available for use. Heading inside the house, you'll find one bedroom with a king size bed and a spacious bathroom with a shower. The decor is cheerful and tidy, and you will most certainly feel at home here. Sunrise Getaway is conveniently located in the suburb of Owhata and is incredibly affordable. Check out the current availability to see what kind of deals you can get for this charming bungalow.
---
Considering how much yard space you get at Pomare Cottage, it's surprising what a good deal it is! Plus, there's a bonus because the property is pet-friendly so you don't have to worry about your family's best friend staying in a kennel during your holiday. This is a great property if you love a peaceful rural vibe because it is just on the edge of town. Luckily, you're still a hop, skip and a jump away from the city centre so don't be worried about being cut off from all the action. You'll love the light and breezy ambience here. The Cottage itself is comprised of one bedroom with a queen size bed, and one bathroom with plenty of room to shower in style and get ready to sightsee the day away in awesome Rotorua. The Cottage has a fully fenced yard, so go ahead and let your pooch off the leash while you're at "home." In lieu of a full kitchen, please note that Pomare Cottage has a refrigerator/freezer and a hot plate and countertop confection oven for your convenience.
---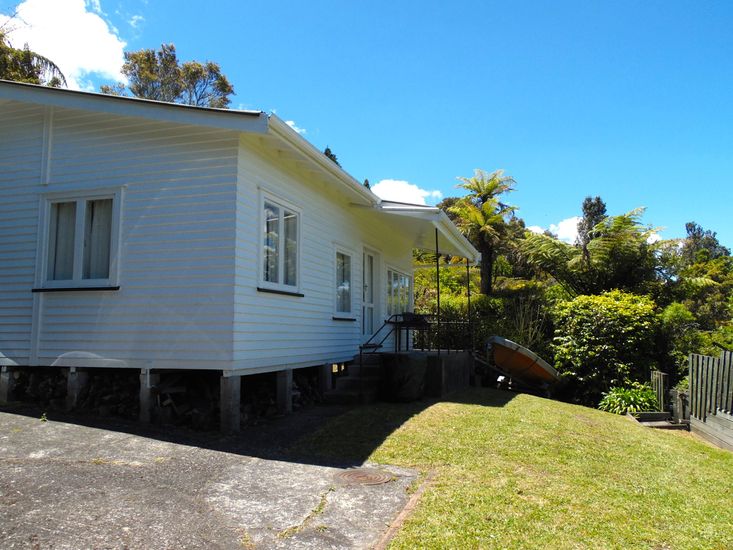 If you're looking for a true lakeside getaway with your family or friends, this is the property for you. The Kiwi Bach can accommodate up to four people comfortably, and the layout is broken down into two bedrooms with one single and one double bed. The bathroom has a basin, toilet and shower for your convenience, and did we mention it's pet-friendly? That's right, bring your dog along because they will adore splashing in the lake. The house itself is incredibly beautiful, but trust us – you'll want to spend a majority of your time outside soaking up the sun. You'll enjoy beautiful views and lake access here. The best part about this amazing bach – aside from the glorious views and lakeside experience – is that it is a super great deal. Because it is a brand new listing, they are offering some amazing introductory prices for kiwis who are booking now. Take a look and see if The Kiwi Bach is free for your next holiday adventure.
---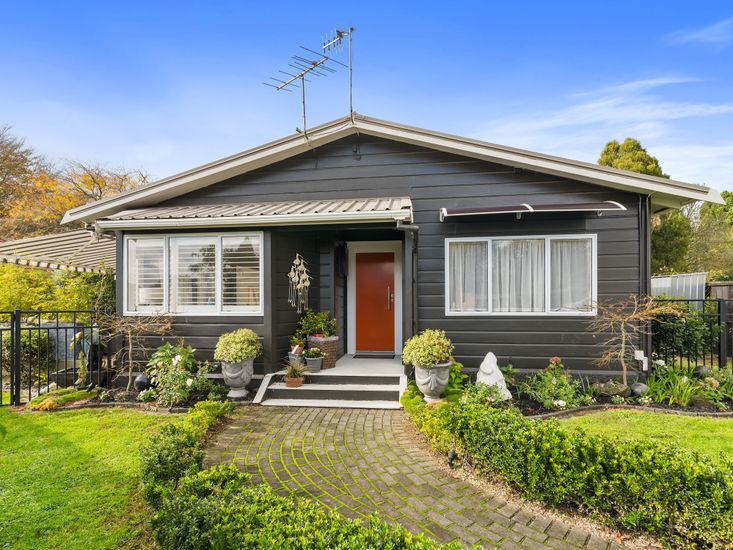 This may be called a Cottage, but it can easily accommodate six people – so don't be fooled by the name. The Moana Cottage is, however, just as charming and welcoming as any cottage you've encountered. It's located in a quiet cul de sac in Rotorua City, so you've got a nice balance of neighbourhood with access to all the delights of town. After all, that's why you go on vacation – to see all the sights that a new location offers! It's just always nice to go "home" to a place that's not a hotel. That's why the Moana Cottage is an excellent pick when booking in Rotorua. There are two main bedrooms with a double bed in each of them along with bright and cheery decor. In the lounge there is a pullout sofa bed that sleeps two more quite comfortably. The bathroom has a shower and tub so that you can take a soak if you'd like. And the entire property – besides being a great bargain – is also 100% welcoming to your pets, so please bring them along on your adventure!
---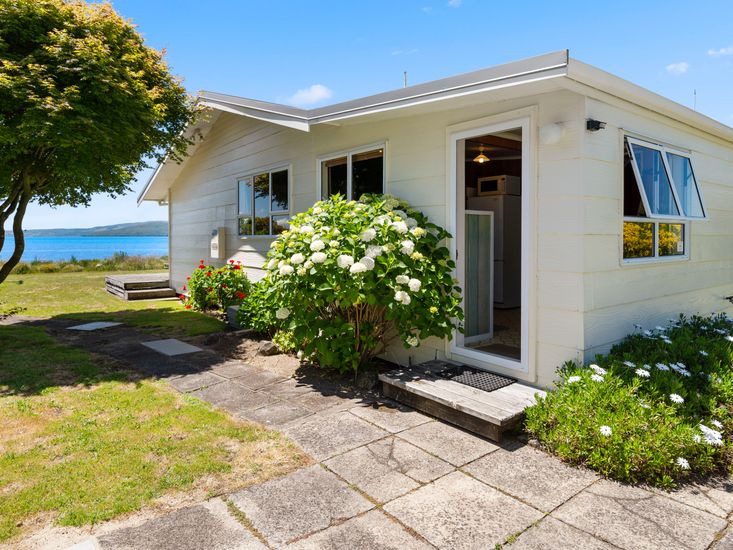 The Lake Bach is aptly named as it sits on the western side of the glorious Lake Rotorua in charming Ngongotaha. There are two bedrooms (one queen and two singles accordingly) so four can slumber there quite comfortably. The bathroom has a tub and a shower which is really nice in case you want a soak after a long day of Rotorua activities. But let's face it, with lake views like this and at this exceptional low price, you'll want to spend the majority of your time chilling at The Lake Bach! It is absolutely one of the best Rotorua Accommodation Deals you will find this season.