Our Best Family Group Holiday Homes in Taupo
Taupo is an absolute otherworldly jewel in New Zealand's north island and offers something spectacular for every traveler. As the world continues to open up and holiday plans are starting to be made, consider visiting the place that is considered the heart of Aotearoa.
Everything centers around gorgeous Lake Taupo – more of a sea, really, considering that it's the size of Singapore. The lake itself is stunningly crystal blue, and there are countless activities taking place on the water. You and your group could go boating, kayaking, trout fishing and more — tours abound for your convenience, or you all could easily navigate activities on your own. Take your pick, or mix it up!
However, there's also a ton going on AROUND the beautiful lake, and you won't want to miss out on the action. There is practically every type of climate as you cruise the lake's perimeter. Keep your eyes peeled for lush deciduous forest and arid desert zones. There are snow-covered ski runs alongside fresh water in the forms of rivers and waterfalls. The volcanic presence means there is abundant geothermal activity – get ready for refreshing hot springs and extraordinary views. There are countless options for dining out, ordering take-away food, or sipping an ale in an outdoor pub garden. Explore all the delicious aspects of the Taupo region while you're here and sample the local cuisine and wines.
As far as accommodation, Bachcare offers numerous housing options that are cosy, spacious and chock full of all the modern amenities you need while you're out of town. The best thing about all these places is that while they are all super beautiful and affordable, they are also ideal for hosting large groups on holiday – it's a perfect excuse to invite the whole family! Peruse our Group Accommodation Taupo homes below:
---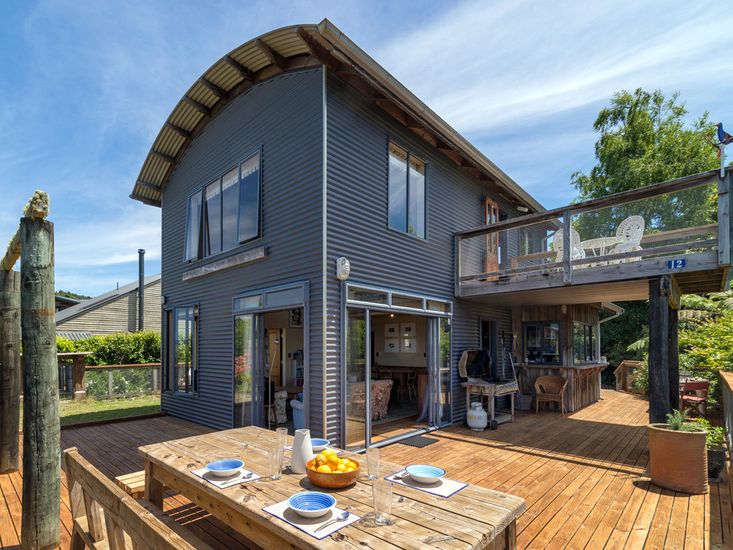 This holiday home is bright and colorful with floor-to-ceiling windows that let all the gorgeous surrounding views and light in to brighten your visit. Since you'll be gazing out over incredible Lake Taupo, it will be easy to access all the cool activities going on at the water.
Pukawa Paradise is particularly ideal for accommodating large groups and comfortably sleeps eleven. It's got three spacious bedrooms as well as a Mezzanine level that is a holiday home in itself! The bedrooms have a queen bed, a double bed, and a combo single bed & bunk bed, respectively. The Mezzanine quarters on the second storey have a king size bed with three singles – all this allows for a cosy nook for every member of your party. There are two lovely bedrooms with showers and one bath.
Head outside for an afternoon BBQ, or just comfortably cruise in and out at your leisure. Pukawa Paradise has a nice indoor/outdoor flow for eating and cooking which will allow you to breathe in the fresh air and intoxicatingly vistas while kicking back or noshing.
---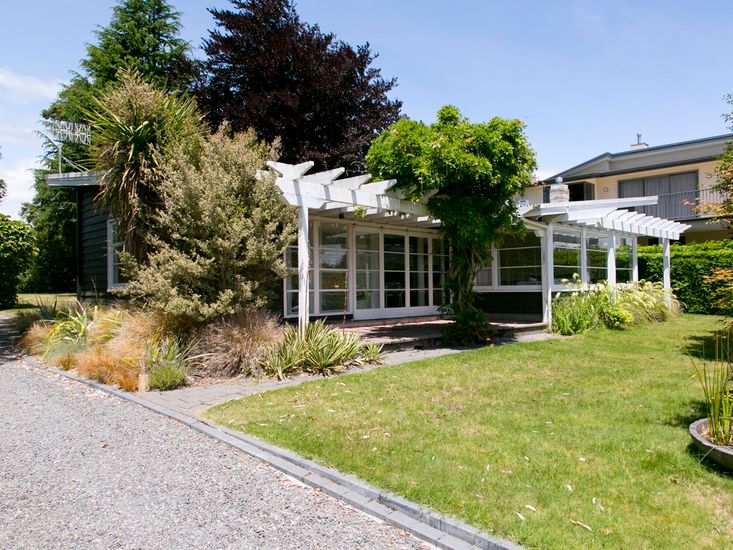 Otupai Cottage is a charming and peaceful holiday home, but don't let the name "Cottage" fool you – this property can sleep eight easily and will be able to handle your entire brood! There are ample grounds to stroll and enjoy as well as numerous chill zones to read in the hammock or casually flip a few burgers during an even barbecue session.
All the sleeping accommodations are all branched out from the main living & cooking areas on the first floor and are made up of three bedrooms and a "sleepout" with a queen bed. Two bedrooms have queens and the third has two singles, so it will be easy to customise depending on your group. There are also three bathrooms placed strategically, each with toilets, basins and showers.
---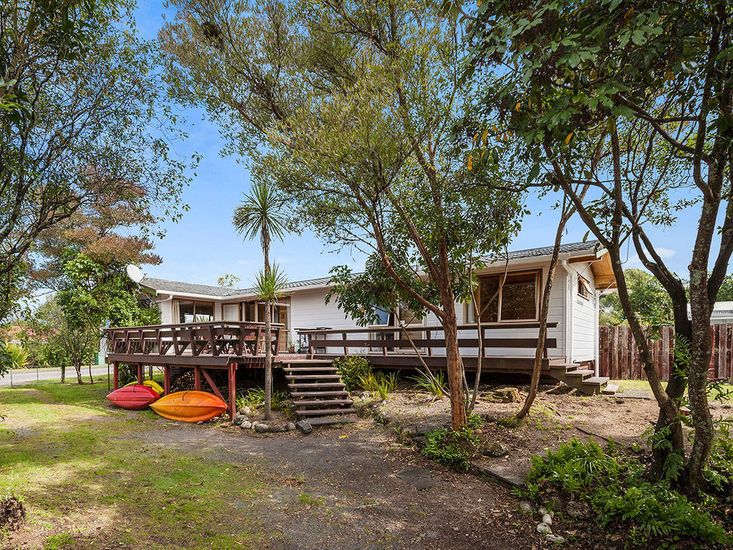 A Stone's Throw is aptly named as it just a one minute stroll to the banks of beautiful Lake Taupo. Your group will be able to access all the fun activities the lake offers whether it's getting out on the water in boats or tours, or walking along the many trails that encircle it.
However, you might not want to spend all your time lakeside, because the property itself is simply marvelous and has all the creature comforts you'll need while on holiday. A Stone's Throw has three roomy bedrooms with various size beds and can sleep eight in a number of different configurations, and there is one bathroom on the property.
This holiday home has a gorgeous and comfortable communal living zone complete with warm woodwork and a huge functioning fireplace ideal for family gatherings. You can cook and eat both inside and outside – there is a ton of cosy seating for everyone. Check and see if there are any availabilities during your desired travel dates.
---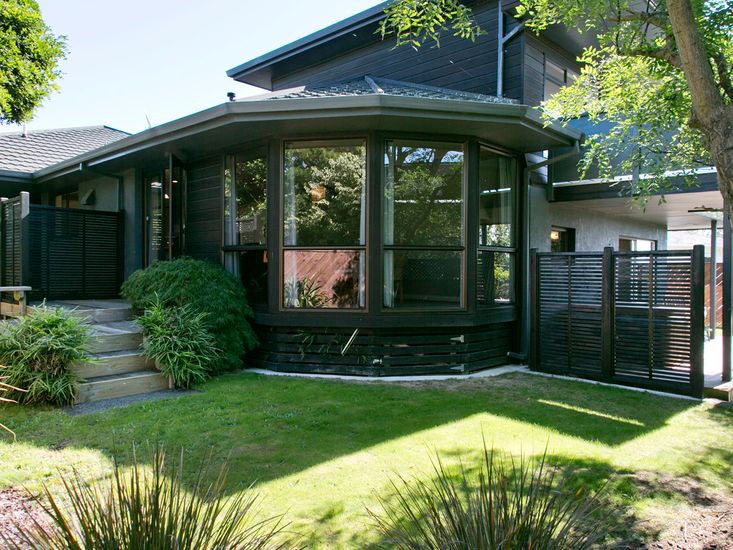 Taupo Escape is an absolutely enormous holiday home just ripe for your next major gathering. The place accommodates twelve people by offering four roomy and colorful bedrooms and one bonus sleeping zone to its visitors. There are three queen-bed rooms along with two areas that have a variety of bed size options – meaning there are a TON of spots for everyone to lay down and get a good night's rest.
The main floor has an open area concept that flows right outside. When the weather is nice – and trust us, it's nice – you can easily flow in and out during meal times and down times to cook a delicious meal, enjoy the views, or just curl up in a nook and appreciate your vacation. This could be the ideal Group Accommodation Taupo locale for your group – take a closer look, and book now!
---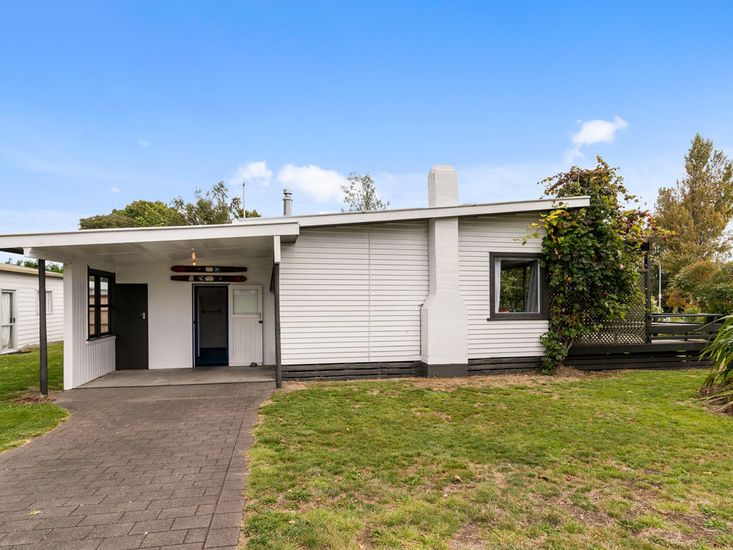 Winter or summer, this holiday home provides a wonderful escape for your group or family to just get away from it all. There are spectacular lake views and plenty of outdoor space on the property to relax and soak up the heart of Aotearoa. If you fancy a stroll or any Lake Taupo activities, the shore is just two minutes away and well worth exploration.
Serenity By The Lake is perfect for your next large group holiday because its four bedrooms sleep up to eight people with style and space. You'll have a king bed, a queen bed and two rooms with two singles apiece inside to choose from, and each bedroom has a lot of room to move around and get comfortable in. There is also a shared bathroom for everyone's convenience.
There is a gorgeous and spacious kitchen and living area for you to enjoy with seating for everyone. Curl up on one of the comfy couches or step out onto the patio to take in the views. Bonus points? The property is pet friendly so you can bring your furry friend along with you. Serenity By The Lake is so welcoming you might never want to leave! Look to see if this Group Accommodation Taupo is ideal for your family.