Winery Restaurants in the Hawkes Bay
Something is intoxicating about a wine tour, and it's not just the effect of the alcohol. Wineries have a knack for picking out gorgeous spots, and vineyards just enhance the landscape's beauty. Add in the mix of science and artform needed to turn grapes into wine, and visiting wineries becomes one of the most interesting ways to spend a day. It's a delight for the body, soul, and spirit.
Hawkes Bay has over 200 vineyards, 70 wineries, and 30 cellar doors. That's a lot to choose from! The top Hawkes Bay Wineries listed here are diverse. They include Craggy Range with its spectacular views, Mission Estate with its long history as the first vineyard in the region, Clearview Estate with its kid-friendly menu and grounds, and Junction Wines run by rugby-great John Ashworth. You are sure to have a memorable time as you tour this delightful region.
---
Craggy Range was voted as the 11th best winery to visit in the world. When you arrive and check out the vista, you'll see why it's named Craggy Range and why it's consistently listed as a "must-see." Te Mata's cliffs dominate the landscape and lend the "Craggy Range" name to this impressive winery.
Craggy Range is a family-run winery. They have several locations throughout New Zealand, which affords the wine taster a unique opportunity. Here, you can taste wines from the different wine-growing regions and directly compare them while enjoying the stunning scenery.
---
Whether it's a weekend away with the girls or a romantic getaway with your partner, were ready to make your time in this gorgeous corner of the country unforgettable! Choose from our selection of wine tours-get the short and sweet experience with our half-day tour, experience the ultimate Hawkes Bay Luxury Wine Tour, or escape with your family for a day in the sun on our Wine Dine Tour.
Reach out and book your unforgettable wine tasting tour in Hawkes Bay today!
---
Moana Park Winery is consistently voted #1 of Hawkes Bay Wineries on Trip Advisor. Moana Park's "back to basics" approach focuses on creating vegan-friendly, low-allergen wines. The finished product is low in preservatives and sugar. This method lets the grapes be the stars. Moana Park is outside the main town, and the rural setting enhances the back-to-nature theme. Hosts are ready to take you on a tour and offer samples. Visitors enjoy the laid-back theme; this is an excellent spot to relax, have a bite to eat, play a board game, and just enjoy the grounds.
---
Trinity Hill is best known for its Syrah and other full-bodied red grapes. The tasting room is a converted barrel hall with five-meter tall ceilings. It's an impressive space and gives you a view of their white barrel hall. Hosted tastings are available, or you can choose a self-guided tasting tray and sip at your own pace. In the summer, visitors are invited to create their own picnic platter to enjoy on the lawn with their favored wine.
---
The Church Road Winery offers so many options to enjoy their grounds, wines, and platters, you might end up staying all day. The Cellar Door and Restaurant offers items a la carte and can be served in the cellar, in the unique outdoor container bar, or outside as a picnic. They offer various tour options, from a quick tasting to a more in-depth look at the wine-making process. Church Road Winery also has a unique historical underground museum.
---
Breathe in the salt air at this winery with expansive views of the Pacific. This modern winery blends traditional methods with current innovation for gorgeous wine blends. Enjoy tastings in the sunken lounge, front deck, or main tasting room. Every spot features an uncompromised view of the Pacific and the vineyard. You can also partake in lunch or dinner in the very stylish indoor dining area. If you can't get enough of the salt air, enjoy your meal al fresco on the deck.
---
Established in 1851 by French missionaries, Mission Estate is the oldest winery in New Zealand. The missionaries arrived here in 1838 with a few French vines in tow. The missionaries continued their tradition of a balanced lifestyle and created a farm with livestock, fruit trees, and a vineyard. The missionaries used the wine as a table wine with dinner and as a holy sacrament.
Over the years, the winery has grown, surviving floods and earthquakes. Today, they are committed to creating wines using the best traditional methods while economizing water use as part of their commitment to the environment. As you arrive at Mission Estate Winery, you can see a row of vines that have been grafted continuously from the original stock. Take your time at this winery. Enjoy the vineyard's history, the missionaries' determination, the gorgeous views, and the fantastic wines. Mission Estate is a delight for the body, soul, and spirit.
---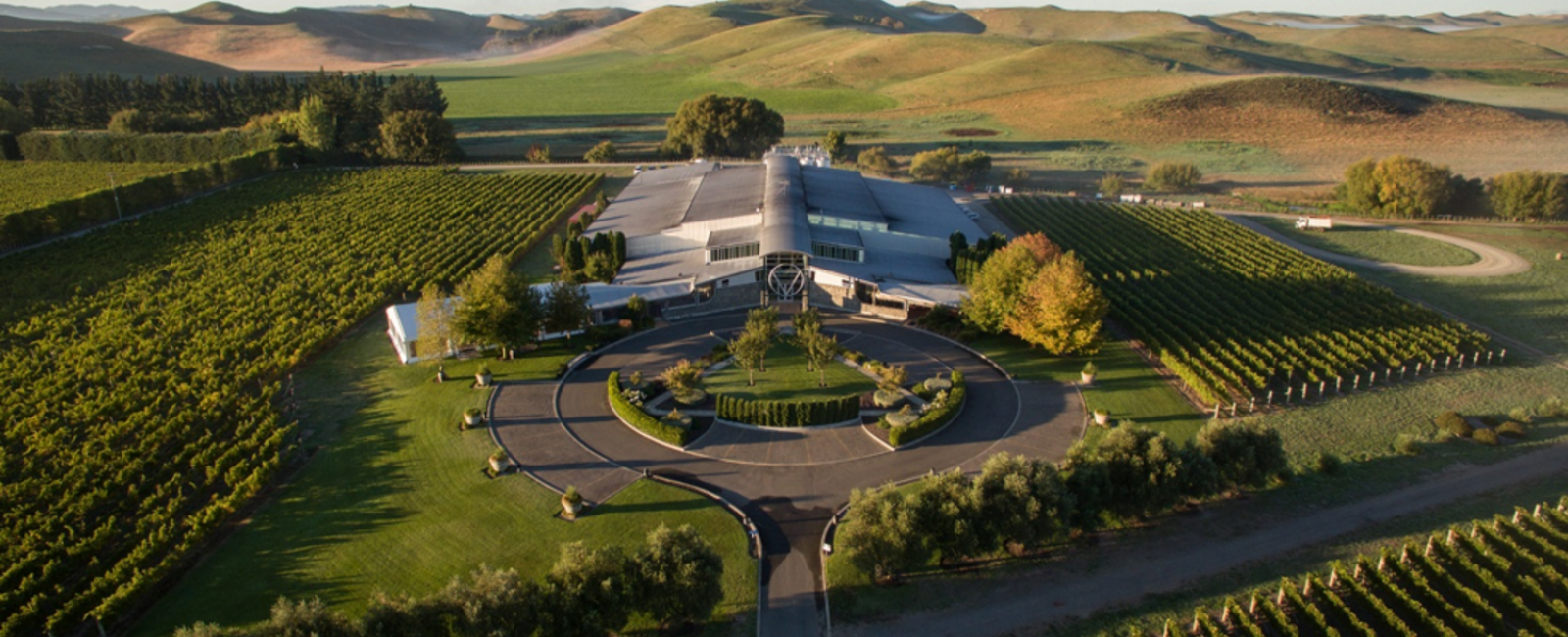 Sileni Estate was named after the Sileni, companions to the Greek god of wine Dionysis. The Sileni enjoyed wine, feasting, and living life. Today, the winery continues the tradition of enjoyment. Wines are crafted to be paired with food and good friends. Sileni has several vineyards, from sea level plains to higher elevation hills. At their Cellar Door, you can enjoy wine tasting, production tours, delicious locally-sourced platters, and of course, fabulous views.
---
There's something very cozy and welcoming about Te Awanga. This winery is on the Pacific and has gorgeous views of rolling hills down to the ocean. Hosts offer you a picnic blanket so you can stay to enjoy an afternoon in the sun. Simple wines seem to pair perfectly with a hot summer's day. Be sure to check out their once-a-month live outdoor music sessions during the summer season.
---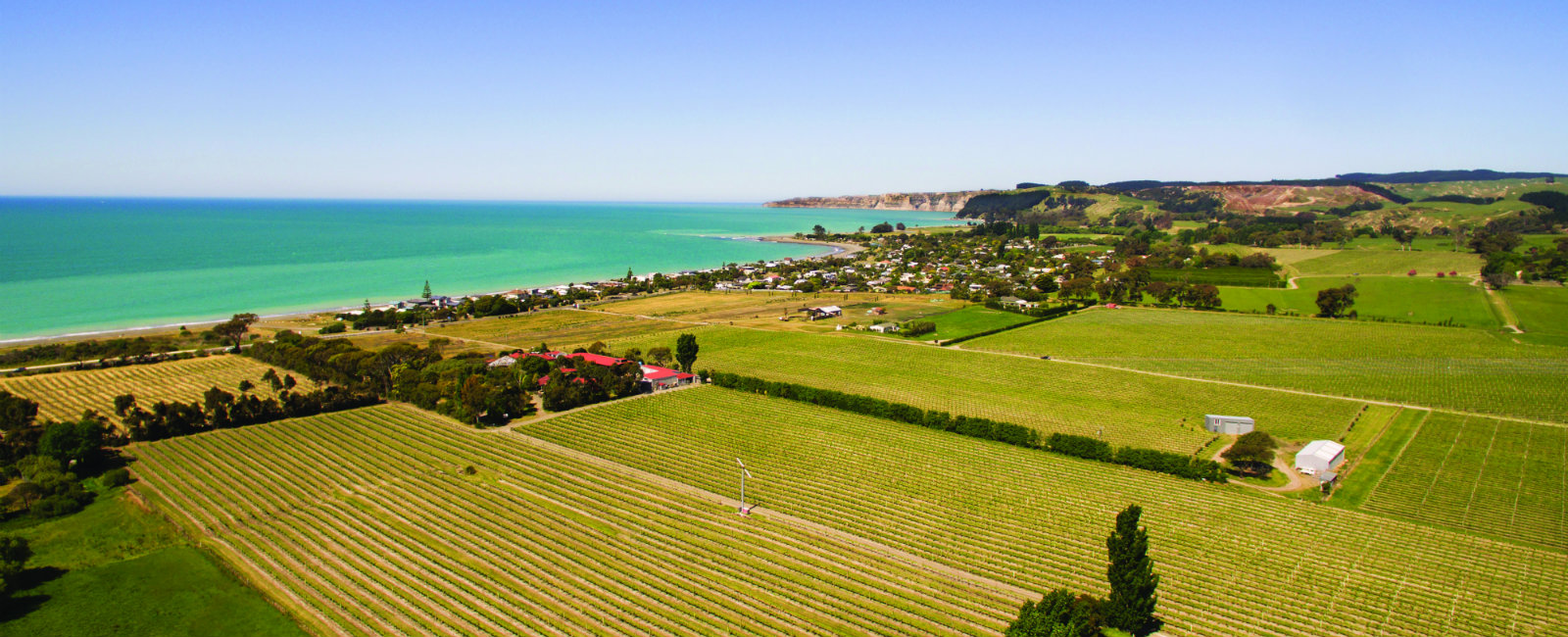 This location is one of the best Hawkes Bay Wineries for families. We all know how bored can kids get while the adults stand around sipping wine that's off-limits to them. Clearview has a playground for the kids to run off steam. While the parents are sipping wine and partaking in lunch, kids can be enjoying their own menu. Interestingly, the cellar door used to be a Ford Motor garage. It features reclaimed timbers from railway sheds, reclaimed red bricks, and assorted memorabilia; the tasting room is charming.
---
The Junction Vineyard is owned by former All Black front row forward John Ashworth. Ashworth's love of wine began when visiting France while on an All Black tour, and love is evident at this boutique winery. The Vineyard is a family affair. John and his wife Jo delight in personally welcoming visitors, while their son Leith is the winemaker. Everything about The Junction is charming, from the rural setting, the rustic cellar door, and the legendary Kiwi hospitality.
---
Located in the art deco The National Tobacco Building, this is an ultra-trendy spot. It feels like a totally different world from the usual outdoorsy cellar door experience. Urban Winery is dedicated to one exceptional grape: the chardonnay. Even people who don't usually like chardonnays love owner Tony Bish's version. True to its urban name, you won't find amazing views, but you will find local live music and locally-sourced food. Go behind the scenes and view the unique egg-shaped concrete and oak fermenters.
---
Find a Cozy Bach and Plan Your Hawkes Bay Wine Tour
Now that you've worked up a thirst for a wine tour check out Bachcare's accommodation in Hawkes Bay. You'll find an incredible selection of delightful rental cottages, so you can relax and drink your way through this charming, world-class wine region.