Our Favorite Baches With Wifi Internet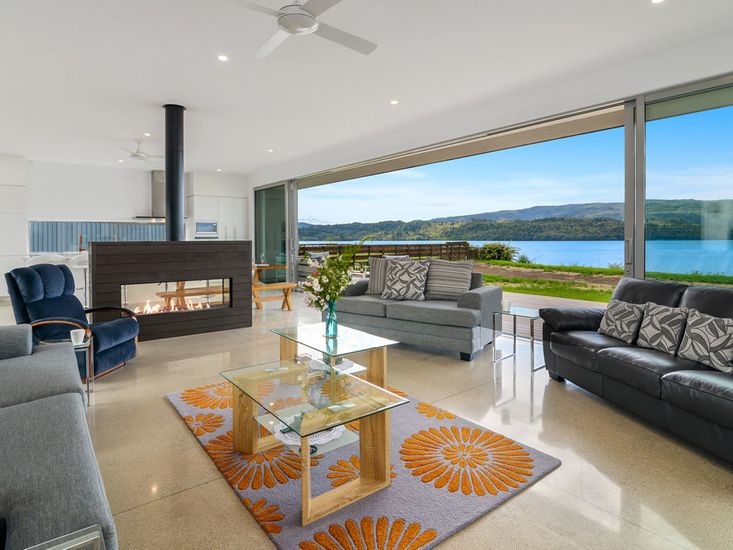 Whether you need to pop into a zoom while you're on holiday or your teen put off all of their winter holiday assignments until the last minute, holiday homes with wifi offer an excellent opportunity to stay connected while traveling.
While some travelers prefer more rustic accommodations, others need an internet connection to stay sane. If you want the option to stay in and stream movies with your family on a rainy day, you're going to need a stable wifi connection.
We've put together a list of some of our favorite holiday homes with wifi.
Any parent of a teenager can tell you that internet deprivation is terrible for mental health (your children's and your own). Having the option to stick your kiddos in front of the iPad can provide parents with that oh-so-uncommon alone time.
And, you can post your holiday photos in real-time instead of all at once when you return home (because who actually looks at those posts with 200 photos?).
Check out this list of holiday homes with wifi, and book one for your next holiday!
---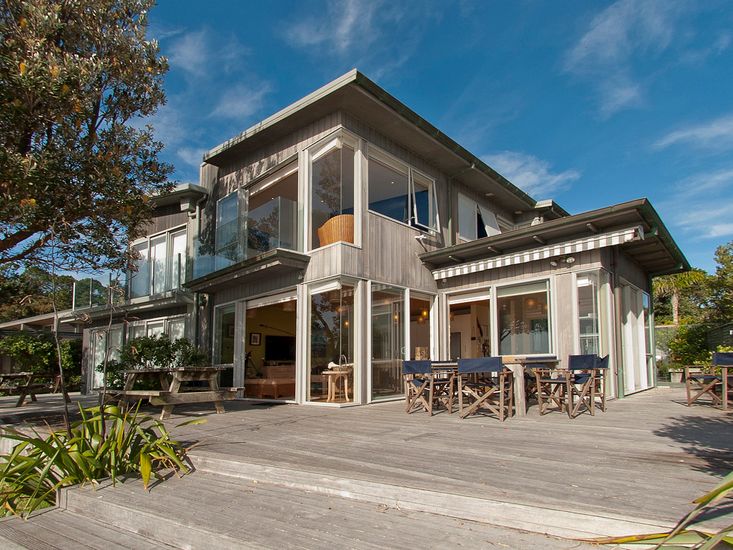 This Whangapoua cottage is the modern beach getaway of your dreams. The house boasts four bedrooms and three bathrooms and can fit up to eight guests. The size of this property makes it the perfect venue for a big family holiday.
The venue also offers free bikes, boogie boards (and helmets, but you should probably bring your own), and a Nespresso machine to fuel your early morning tanning. Unfenced access to the beach means that parents should carefully supervise small children.
The crown jewel: The house has wifi. Post photos, stream a sleepover classic, or pop the little ones in front of a cartoon for some adults-only time.
---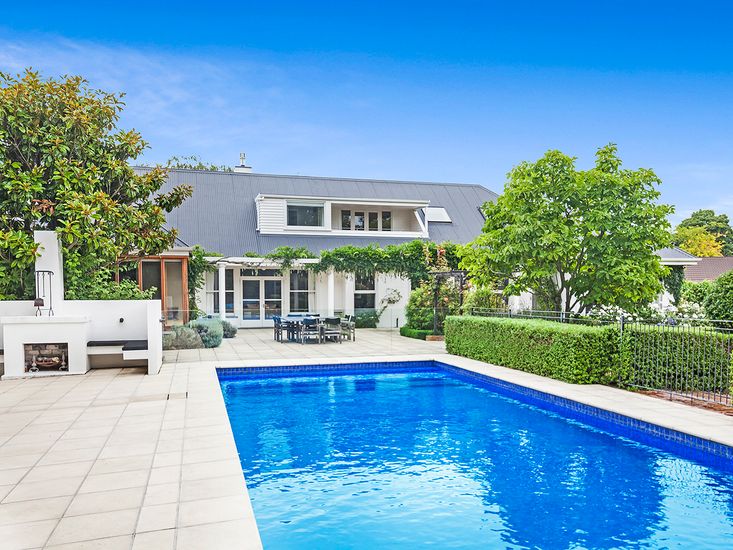 We don't use that word lightly. This Christchurch holiday home is downright huge! Treat yourself to a dip in the pool, a visit to the backyard creek, or a bubble bath (in that gorgeous master bathroom). With six bedrooms and three bathrooms, you can treat yourself in this luxury estate.
Guests can lounge in any of the spacious outdoor or indoor living areas, and multiple dining tables (one table outside, one table inside, and bar seating at the kitchen island) make this the perfect place to feed an army.
In addition to wifi, this holiday home includes linens, two gas fireplaces, and a stunning garden for relaxing or playing yard games. If you need the wifi for work, this place won't make a bad temporary office. With comfortable couches, numerous sitting areas, and a balcony, you won't need a green-screen background for your Zoom call.
If you're looking for holiday homes with wifi, this treasure should be near the top of your shortlist.
---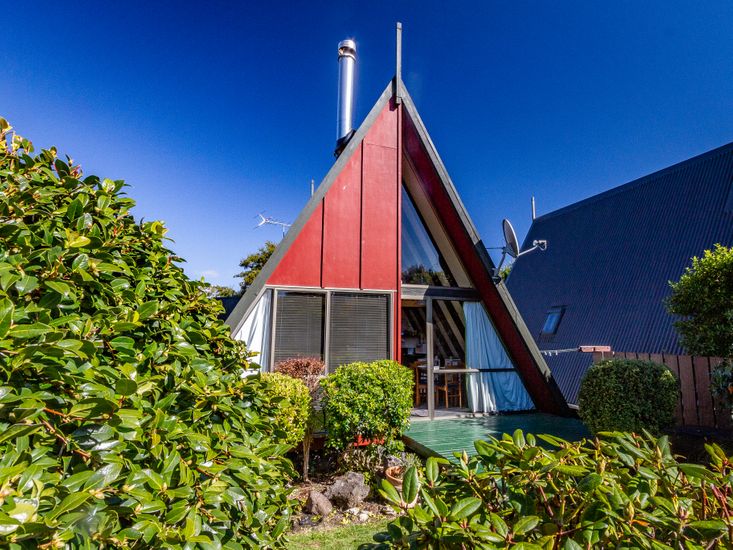 Taking a cottage getaway doesn't mean you have to sacrifice your internet connection. This Ohakune loft is centrally located and features a darling wood-burning fireplace. While it's not big enough for a large family (at two bedrooms and one bathroom), it would make a perfectly cozy venue for an anniversary trip or a honeymoon. 
Got a big presentation when you get back from your trip? Work on it in the dining room while your spouse makes dinner in the kitchen, or lounge on some of the funky living room furniture. Enjoy the mountain view from the upstairs bedroom (a charming loft!) when you're not working.
Walking distance to the Railway Museum, restaurants, and the Mangawhero River, you're never far from the fun in this perfectly-located A-frame. Enjoy quaint, small-town living with all of the comforts of home!
---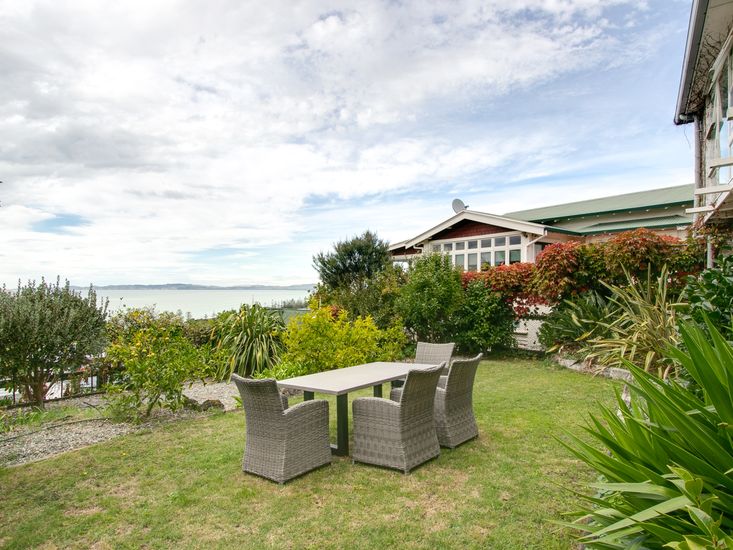 This Napier holiday studio combines rustic minimalism with mid-century modern charm. An apartment located within a larger family home, this listing is perfect for couples or two best mates seeking a holiday escape.
The back garden table is perfect for enjoying a glass of local Hawkes Bay wine with an ocean view. The studio is only a short beachside walk away from Art Deco scenery in town and a local marina serving killer coffee. Even though you'll feel like you left the real world behind during your stay, a return to civilization is conveniently close.
One of our favorite nooks in this studio is the bathtub. Take a bubble bath while basking in the kaleidoscope of rays coming through the bathroom's stained glass window. As if the beach wasn't a good enough place to enjoy a book, this bathtub is the reading nook of your dreams.
The excellent views, subdued interiors, and beach access make this a perfect candidate for a beach holiday stay. And, arguably most importantly, there's wifi.
---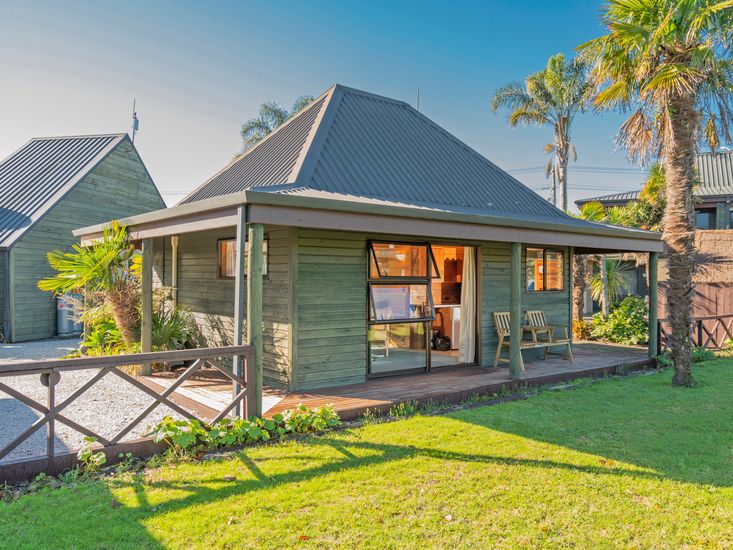 Another perfect spot for a couples getaway, this studio villa is cozy, tranquil, and offers estuary views. The sun deck is an excellent spot to enjoy a cup of tea or a nightcap, and the convenient location is perfect for couples who love to explore a local bar and restaurant scene while on holiday.
The nearest beach is two minutes away, but this studio is also a perfect home base for longer adventures. Take a day trip into Coromandel, summit Mt. Paku (you won't regret it, the views are remarkable), or enjoy a picnic at nearby Hot Water Beach.
You can't miss the produce market on the first Saturday of the month. Bring back some consumable souvenirs after exploring the local produce the market purveyors have to offer. Or, pick up something tasty to add to a homemade fruity cocktail.
Plus, this darling studio has wifi. How could it get any better?
---
Holiday Home Wifi is a Must!
Holiday homes with wifi can be hard to come by, but this list features some of Bachcare's best listings. Whether you need accommodations for a hen's party, a couple's retreat, or a family holiday, book one of these listings of holiday homes with wifi for your next adventure!