Insiders guide to the Marlborough Sounds
Lying at the top of the South Island, Marlborough is home to some of New Zealand's best wine and views. Go on a wine trail, take a boat out into the Marlborough sounds or indulge in a bit of the local food. There's endless activities to do and things to see; here's a few of the highlights that must not be missed!
---
Dubbed the sunniest town in New Zealand, this is the place to stay if you're looking for that world-class Sauvignon Blanc. Blenheim sits at the heart of Marlborough and has over 20 wineries within driving distance, including many of the big names.
Vineyard Highlights
For a complete list of wineries (there are a lot), visit the Wines of NZ website. When you're in Blenheim it's also worth visiting the i-Site centre to pick up a winery map. Or if you want to spend the least time organising as possible, you can just leave it all up to a tour guide! To view our wide range of holiday homes in Blenheim click through here.
Take a break from the grapes and get on the hops at the Moa Brewery Bar. Just a short distance from the town centre, Moa Brewery open their cellar doors to tastings every day of the week. You'll get to try their extensive range of premium beers and ciders – from the classics to the special reserves. Sometimes there's nothing better than sitting on a bean bag out in the sun with an ice cold beer and local cheeses to match.
---
Marlborough Sounds
The Marlborough Sounds are a scenic highlight of New Zealand. People travel from all over the world to see the beautiful sea-drowned valleys. Each of the bays along the water's edge make for perfect holiday locations. There's nothing like sitting out on a deck with a local wine, gazing out at one of New Zealand's best views on offer.
View all our Marlborough Sounds Accommodation here!
Picton
Located at the head of the Queen Charlotte, Picton is an excellent base to experience the Marlborough Sounds. The famous Queen Charlotte track is great for day walks with breathtaking views along the way. If you enjoy a bit of shopping and alternative activities on your holiday, the town itself has a great combination of activities, shops and restaurants. Something worth a special visit is the Lochmara lodge, a wildlife sanctuary that operates cruises out into the sounds, holds art exhibitions and has a sculpture trail.
Find holiday homes in Picton here.
Mahau Sound
Slightly off the beaten track, Mahau Sound is the perfect escape for a relaxing holiday. You'll be able to get away from the hustle-and-bustle of towns and cities, and spend your days the way you like them; whether it's fishing, sunbathing, walking or curling up with a book. The Sounds will give you the perfect backdrop for a family holiday or a romantic getaway.
Holidays here are best spent in a comfortable holiday home. Check out what we have to offer here. Also be sure to check out holiday homes in the gorgeous neighbouring Moetapu bay here.
Havelock
Situated at the head of the Pelorus Sound, Havelock is a historic town that has been dubbed the green-lipped muscle capital of the world. For that reason, we recommend that you check out the famous Mussel Pot Cafe. Here you can get beautiful mussel taster plates with local wines and craft beers. To explore the Sounds from here we recommend that you take the mail boat out to the Pelorus Sound. Or you can explore the area by land with a walk out to Cullen Point.
Find holiday homes in Havelock here. Otherwise check out holiday homes in the nearby Mahakipawa arm here.
Rarangi
Rarangi is a coastal town just on the East Coast from the Marlborough Sounds. With just a few homes lined up near the water's edge, it's a secluded spot to enjoy a holiday with minimal disturbances. Classic beach days are a good way to spend your time here, with a picnic, some swimming and sandcastle building. The Monkey Bay walk will take you up to a rocky point with great views of the Cook Strait in about 20 minutes, perfect for a family walk!
Find holiday homes in Rarangi here.
Over to you…
Do you have any secret spots or favourite activities to do in Marlborough? Let us know by leaving a comment!
---
Featured Properties in Marlborough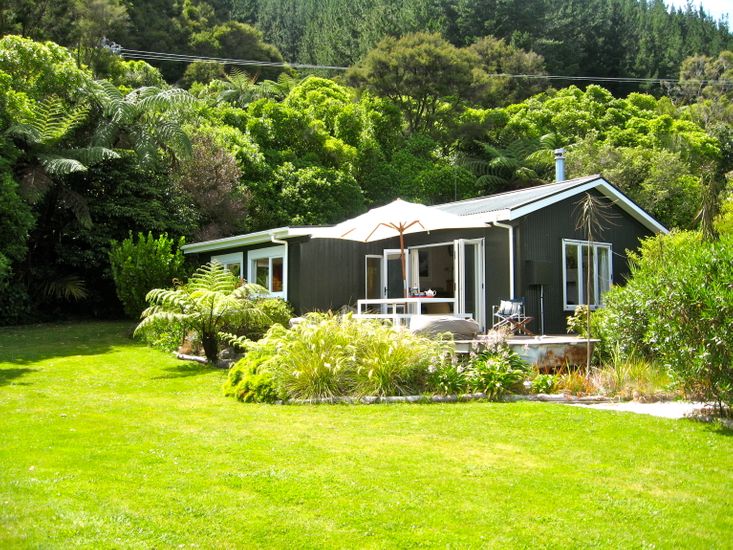 This is an idyllic 2 bedroom holiday home offering all the sought after rarities of the Marlborough Sounds: absolute waterfront, all-day sun, a (virtually private) safe swimming beach and quick road access from the major centres! View the listing here.
Lanza Retreat – Penzance Bay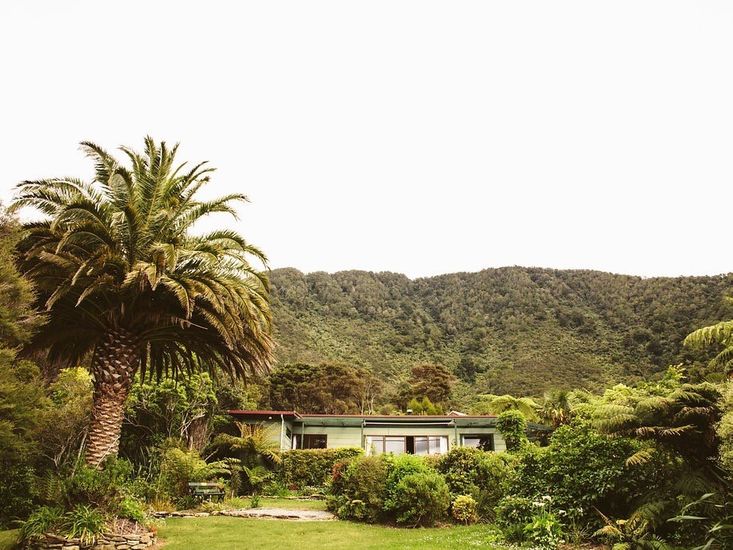 Enjoying a waterfront position at The Marlborough Sounds, Lanza Retreat is a 3 bedroom 2 bathroom Penzance Bay holiday home with W-Fi, plus your own private jetty!
This Penzance Bay holiday home includes warm and welcoming open plan living, with a fireplace for ideal winter retreats. When the weather is warmer, find you favourite perch outdoors and soak up the stunning scenery! There is ample room to unwind in the sun as you gaze at the tranquil outlook, or fire up the BBQ and enjoy laid back holiday dining. View the listing here.