Our 6 favorite holiday homes for large groups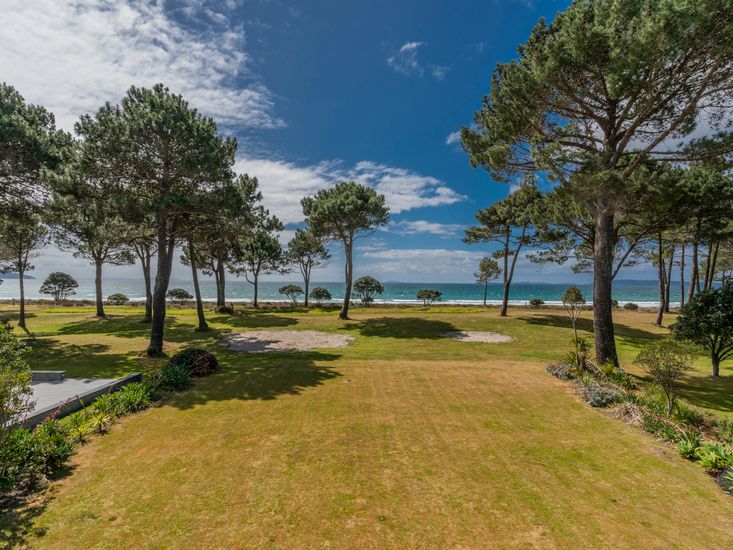 New Zealand is a popular spot for summer getaways, but the winters can be truly magical as well! Whether you want a snowy adventure to hit the slopes or a secluded beach for the ultimate relaxation, there are plenty of options.
As one of the safest places in the world, New Zealand is a fantastic place for a family holiday. Plus, with the Group Visa options, travellers from outside the country will find it easy to adventure together without much bureaucratic paperwork.
If you are planning a getaway, you probably want something that not only accommodates your family's needs but will blow them away. We've compiled a list of our Top Group Holiday Homes in New Zealand that your family or friends will love. It is the perfect time to plan a getaway to reconnect over what matters.
Book your group holiday home with Bachcare today!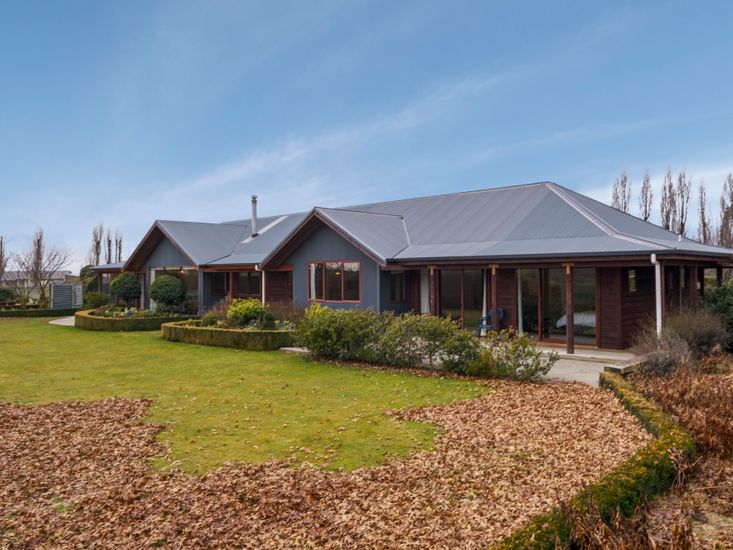 Set away in the gorgeous landscape of Wanaka, Berry Farm is a beautifully modern twist on the southern farmhouse. Thoughtfully furnished, this home features open plan living, dining, and kitchen areas to spend quality time with your family.
Take advantage of the private courtyard, lawn, and gardens to relax in peace. On chillier days, you and your family can cosy up around the indoor fireplace in the comfortable living area.
While it feels very private and secluded, Berry Farm is only a few minutes drive from the edge of the lake and the centre of Wanaka. Besides being close to shops and a variety of restaurants, the Cardona Ski Field is also only a 30-minute drive away.
Whether you want a secluded rural getaway or are looking for adventure, Berry Farm has everything you need!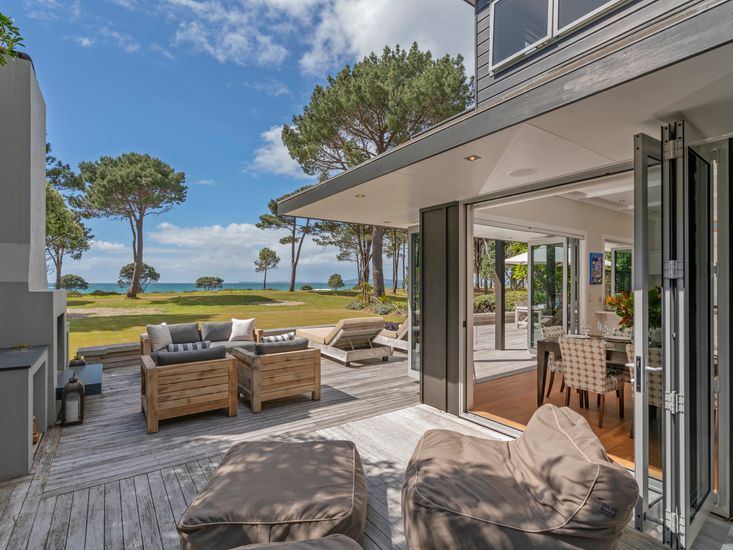 Tucked away in a private sanctuary, Golden Summers is a contemporary take on the traditional beach by the sea.
This premium holiday home leads directly to the glistening white sands of the Matarangi beach but provides plenty of privacy and space to unwind. Comfortable, modern, and thoughtfully decorated, the interior aesthetic effortlessly transitions to your outdoor living space.
If you're looking for spacious group holiday homes, this Matarangi getaway sleeps up to 10 guests with plenty of room for everyone to relax.
Golden Summers comes equipped with water sports equipment like bikes, paddleboards, surfboards, and more. This home also will suit your digital needs, featuring Wi-Fi, a Smart TV, DVD player, and SKY TV.
For anyone looking for a relaxing seaside getaway, Golden Summers is the perfect place to call home!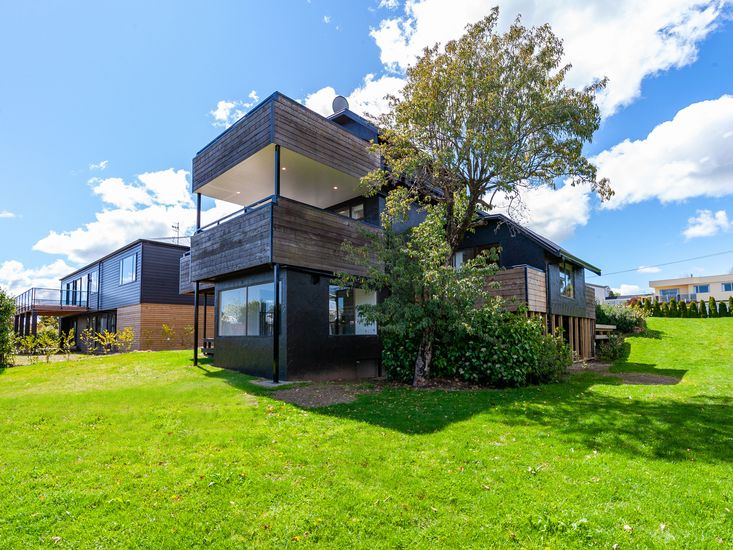 With its breathtakingly uninterrupted mountain and lake views, this spacious getaway is the perfect place to unwind on holiday.
The split-level home features three storeys and two living rooms, meaning there is plenty of room for everyone to find a special place to enjoy. With an open-plan living space, Views on Hilltop ensures you can comfortably interact in conversation when you're ready to reconnect.
Views on Hilltop is one of our larger group holiday homes, perfect for two families or a large group of friends. With a fully fenced-in spa pool, grassy lawn, and BBQ, you can enjoy each other's company in privacy.
If you are looking for adventure, there are plenty of options nearby! Just a few minutes walk or drive from the Taupo township, there are several shops and eateries to explore. If you want to enjoy some water sports, the lakefront is only a 10-minute walk away.
Reconnect with your family and friends with a Taupo getaway at Views on Hilltop!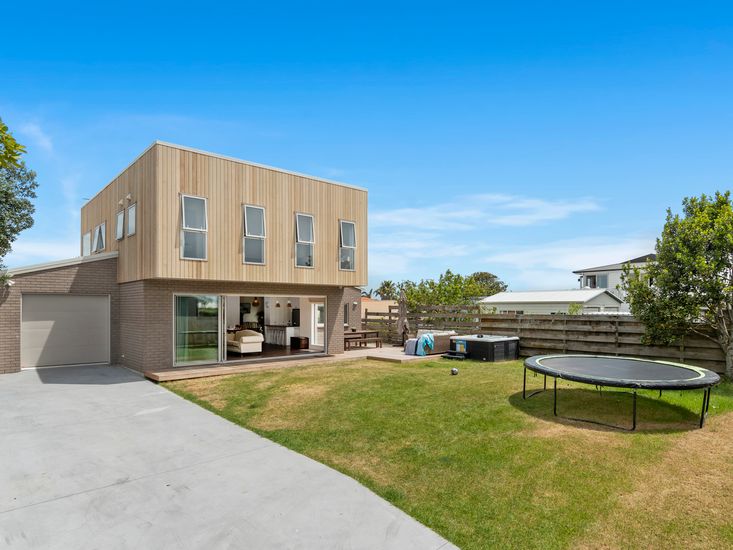 This modern and luxurious Papamoa holiday home is the perfect beachside retreat for your family. Accommodating up to 15 people, this home has plenty of space for your group to spread out. 
It offers the perfect balance of antique furniture, local artwork, and an open-plan layout. Percys Sunshine Retreat will help you feel at home. You can take advantage of the outdoor lounge suite, Smart TV, and BBQ while you unwind in comfort.
Just one block from the beach, you're only a few steps away from enjoying the surf and sea. If you want to try some local flavours, there are plenty of local restaurants and cafes to visit.
It also has several natural areas to explore nearby, such as Papamoa Hills Regional Park or Moturiki Island. Percy's is an ideal place for any adventurer.
Stay at Percy's Sunshine Retreat to unwind in style!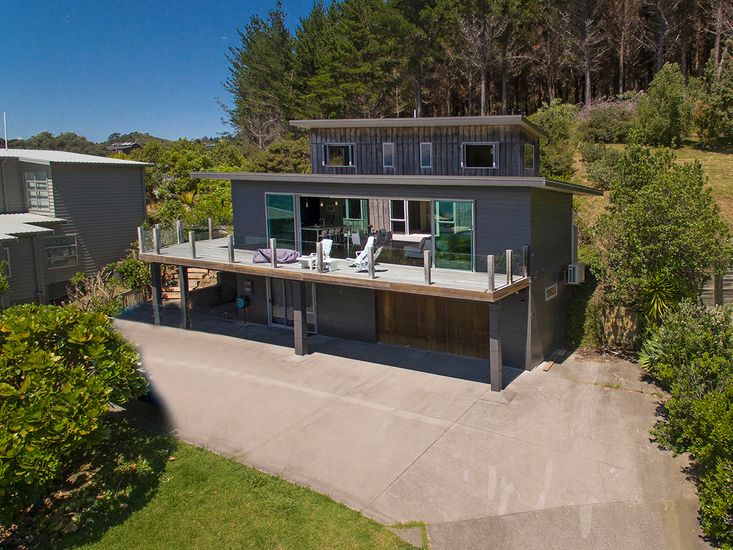 With unbeatable views of Opito Bay, Opito Dream is ideal for a group looking to take in lakeside views. Accommodating up to 11 people, Opito Dream comes complete with two decks, and spacious indoor and outdoor living areas.
This home provides everything you will need for a comfortable home away from home. With a Sky TV, BBQ, heat pump, Nespresso machine, and more, you'll have access to all the modern comforts during your stay.
Opito Bay is especially ideal for the fishing enthusiast. Known for their crayfish, scallops, and fishing, you'll want to grab a pole and take advantage of their excellent fishing spots.
If you're looking to venture further down the coast, Rings Beach and Matarangi are only a 30-minute drive away. The home also comes with on-site boat parking if you plan to spend a lot of time in the water.
Stay at Opito Dream for an epic beach holiday!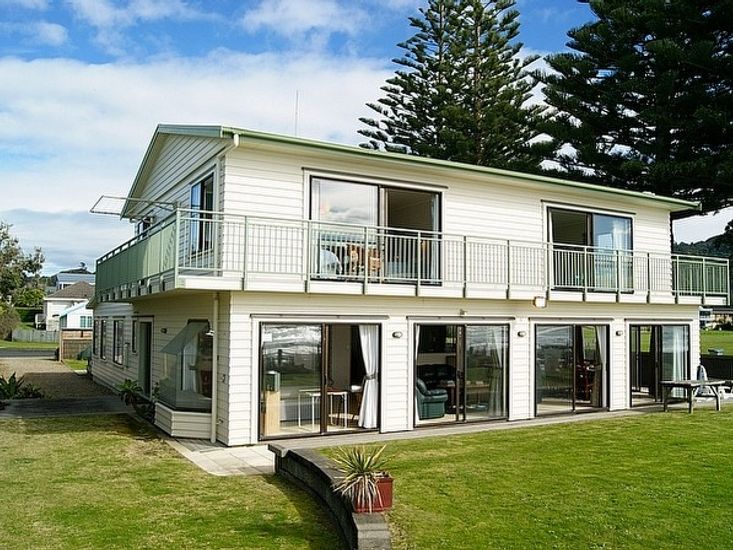 You can't stay closer to Waihi Beach than at Beach Galore. Situated directly in front of the beach, you will have unobstructed views of the ocean that's just steps from your door.
This 2-storey holiday home provides copious amounts of space, sleeping up to 10 people. It includes a second kitchen and living area, so everyone feels at home! And with a comfortable outdoor BBQ area, holiday gatherings have never been easier.
Featuring large windows throughout the home, you can bathe in the sunlight anywhere you choose to unwind. Whether you want to curl up with a book in the open-plan living area or suntan in the yard, the serene sounds of the ocean can lull you into a deep state of relaxation.
If you are looking for a beachfront getaway with every comfort you'll need, stay at Beach Galore!
Book Group Holiday Homes Today!
With relaxing beaches, stunning nature parks, shopping, food, and so much more, New Zealand is the perfect place for any group getaway. Book your group holiday home today with Bachcare and see everything New Zealand has to offer.