Turoa Ski Accommodation & Holiday Homes
Are you looking for a charming holiday home for your family? Whether you are traveling alone, with friends, or even colleagues, Bachcare's Turoa accommodation options have exceptional amenities that will give you a lifetime of memories.
---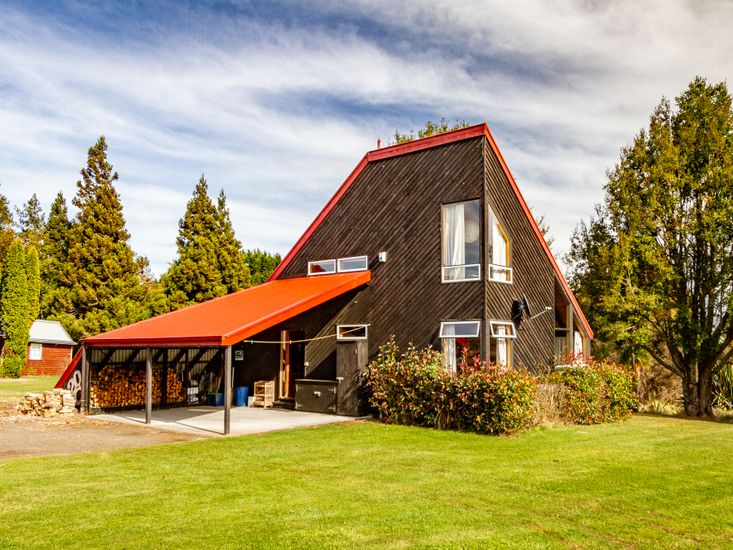 Relax and unwind in this convenient holiday home situated in the heart of Ohakune. The picturesque Turoa accommodation is about 25 km from Whakapapa village. The lodge can host up to six guests and has an unconventional setup that can accommodate everyone's needs.
Imagine coming back from a day of hiking on the mountain or a full-on snowboarding excursion and being able to warm up in your very own sauna. Alpine Lodge is just a 10-minute walk or 2-minute drive from Ohakune township.
The two-bedroom lodge is fitted with a wood-burning fireplace and vaulted ceilings, enhanced by natural light. As you warm up around the fireplace, be sure to use the high-speed internet to share pics from your trip on social media.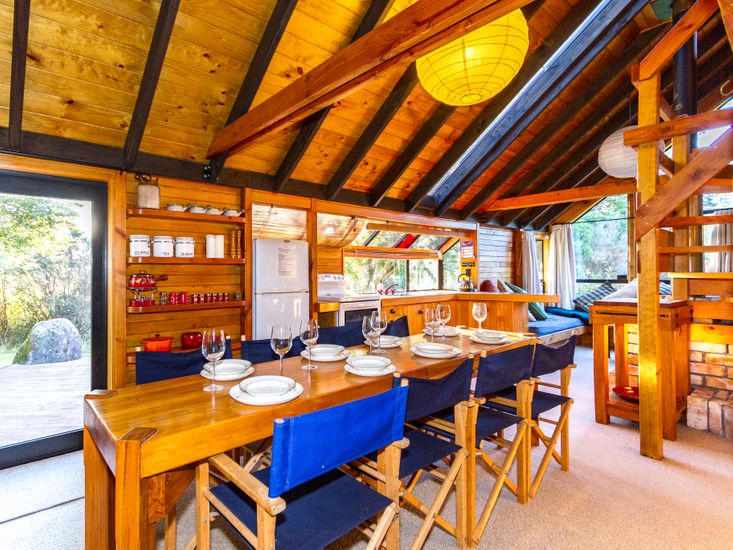 As you gather around to share your day's experience, switch on the flat-screen TV and watch some movies as you enjoy a glass of wine. Flex your cooking muscle, or turn fresh fruits about to go bad into a jam in the facility's well-equipped kitchen.
---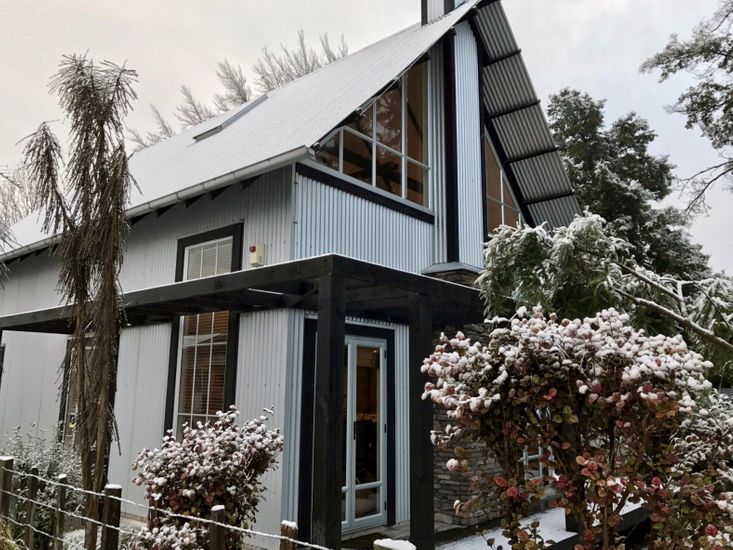 Designed for leisure travelers, families, and groups, this three-bedroom, two-bathroom three-level modern ski chalet is located only one block from the primary shopping area of Ohakune. Awatea Chalet is a short walk to everything Ohakune offers, including supermarkets, video shops, wineries, nightlife, and restaurants.
This holiday home can host up to eight people, with two of the bedrooms equipped with queen-sized beds and the other one a double bunk.
In the evening, don't limit yourself to watching TV during those chilly winter days. On the main level of Awatea Chalet, there is a lovely wood-burning fireplace, and the main level hosts the kitchen, which is fully equipped with a toaster, oven, dishwasher, microwave, and refrigerator.
After a long day of running your errands, you can relax and unwind on the second level of the cottage as you enjoy the picturesque views of Mt. Ruapehu. You can catch some Netflix series on the large-screen TV available in the rooms.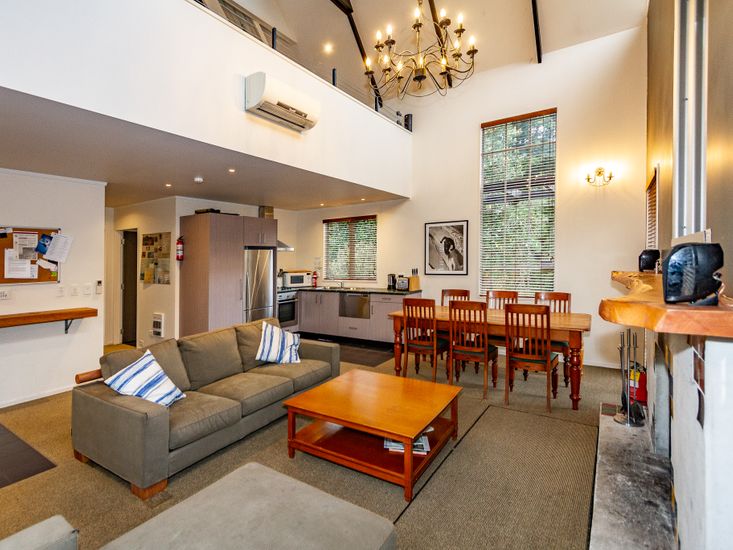 Don't let your children get bored, as there is a secret kid space at the attic loft. The area has enormous space for kids where they can have fun with bean bags and dedicated games. The space is also big enough to accommodate two families or even a group.
Since Awatea is a pet-friendly cottage, you can bring your pet and put it out the back of the house as there is a lockable cage, safe for your pet. You can also store your mountain bikes in the same space.
When you are ready for hiking, get a great workout skiing uphill or strapping on some snowshoes, Turoa is a short drive from the holiday home.
---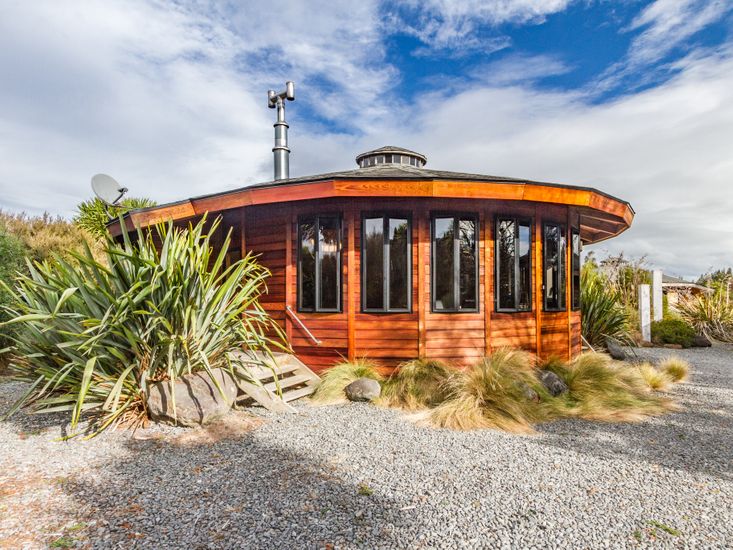 Turoa Yurt provides a fun and memorable stay in the charming ski town of Ohakune. Part of the Turoa Yurt village boasts exceptional amenities, including double glazed windows, a heat pump, high-speed internet and a smart TV that includes Sky, and a BBQ for sunny days.
Create unforgettable memories at this modern yurt with an elegant kitchen and bathroom and three full bedrooms. Turoa Yurt has an immense space with circular open-plan living and a spiral thatched roof.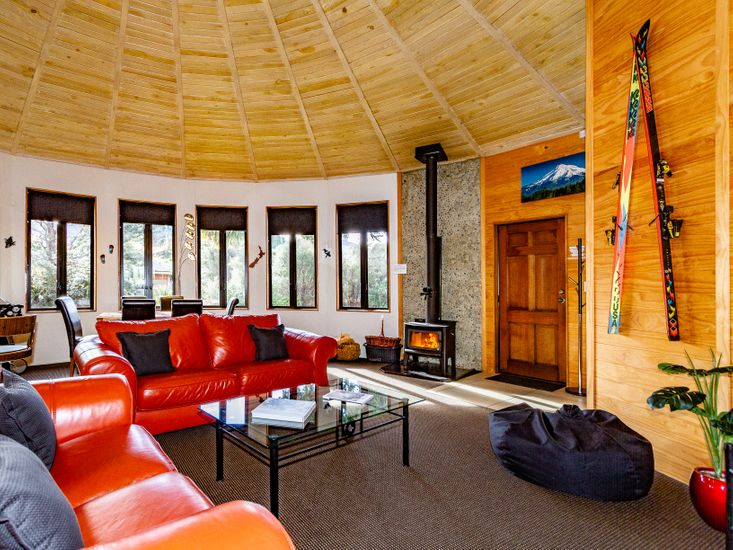 You have no reason to get bored at the cottage, as there are many board games to hype your spirit on chilly nights. Winter nights can be distressing, especially if the facility is not heated adequately. Fortunately, Turoa Yurt is equipped with a fireplace to keep you warm on those frosty nights.
If you want to experience more of what the area has to offer, you can take a short walk to the nearby restaurant such as Powderkeg and wineries such as OCR. Drive the other way to get to the center of Ohakune for shopping, supermarkets, cafes, and more restaurants.
---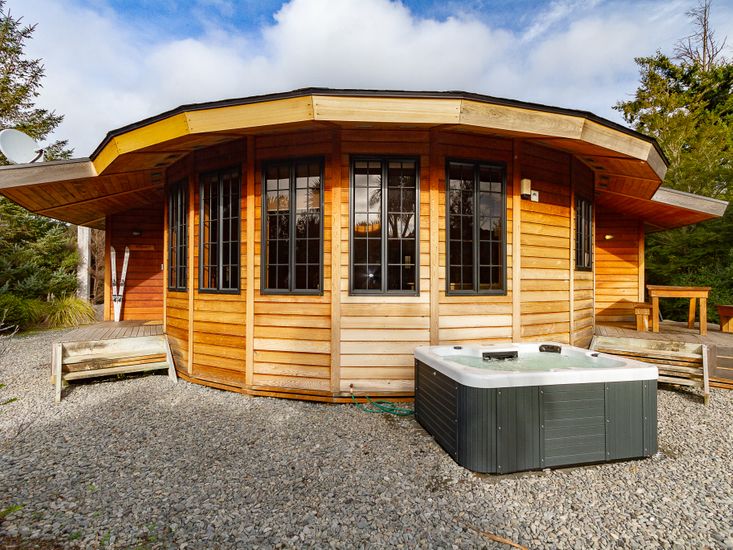 From the moment you set foot in this place, you'll feel the ambiance and experience tranquility in the alpine environment, which is surrounded by native flora and Fauna.
The three-bedroom Ohakune holiday home boasts world-class amenities, including a spa pool, a TV with a Freeview, and a DVD player with a broad selection of movies. The kitchen is also fully equipped with a refrigerator, dishwasher, and microwave.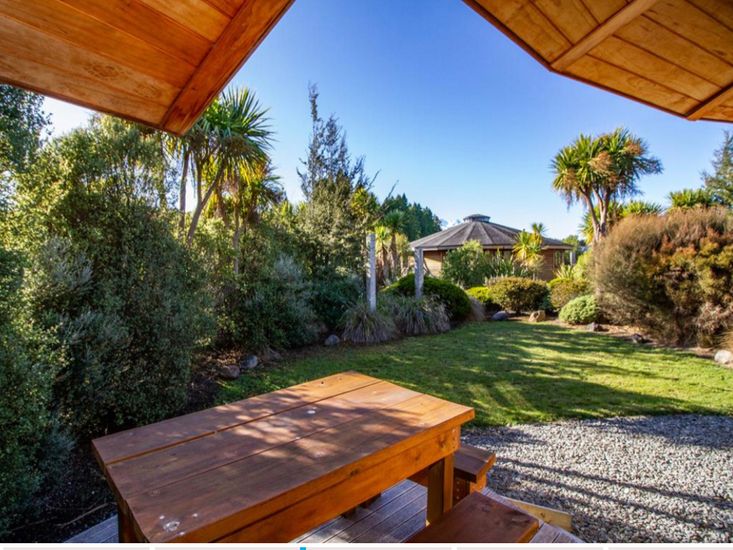 If you are not recuperating at this charming holiday home, you can walk a few minutes to the shopping center, where you can access wineries, restaurants, and supermarkets. Indulge in the numerous activities that the Central Plateau and the Tongariro National park have to offer.
---
Wrap Up
As you can see, there are plenty of cozy and affordable options for your stay in the Ohakune area. Decide which one will suit you the best, and book your stay today!