Our favorite luxury holiday homes in Wanaka
Whether you want to commune with nature, get in touch with your artistic spirit or enjoy your next holiday in any number of other ways, Wanaka is the perfect destination. Situated on the shore of Lake Wanaka in the South Island, this resort town and the surrounding region offer something for all travelers to enjoy.
Enjoy a Getaway in Wanaka
With a prime location in the heart of the South Island on Lake Wanaka's shore and close to Mount Aspiring National Park, Wanaka is a town that offers visitors plenty to enjoy across all four seasons. The charming city streets of Wanaka are lined with retail stores, cafes and art galleries. As you explore the city further, you will come across cinemas, museums and artisan shops.
At Mount Aspiring National Park nearby, you can explore more than 750 kilometers of hiking and mountain biking trails. When the weather is warm, relax on beautiful Lake Wanaka as you paddle-board, sail, kayak and enjoy other activities. The three world-class ski destinations in the mountains are the perfect place to show off your skills as a skier or a snowboarder. Other activities in the Wanaka area include off-road adventures, skydiving, canyoning and more.
With many luxury holiday homes in the city and others in more remote areas, you can feel confident that there is a perfect option available for your next holiday through Bachcare.
---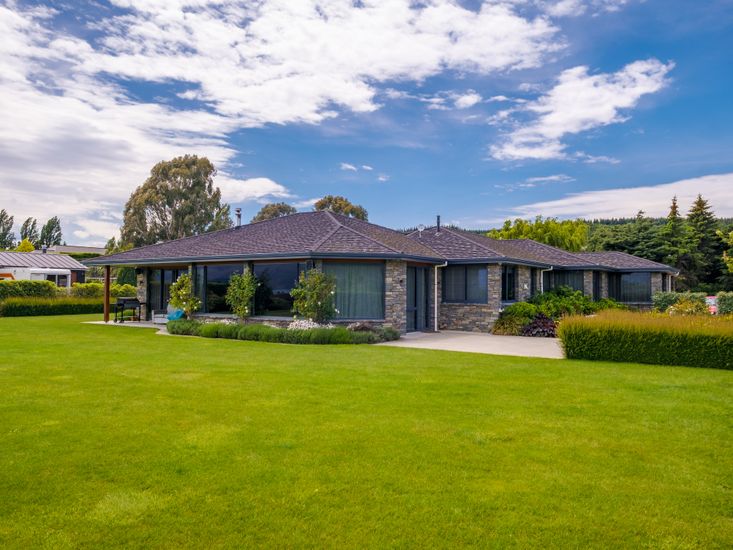 This five-bedroom holiday home offers plenty of room for your family in a prime location overlooking Lake Wanaka in the Queenstown area. In fact, you can enjoy brilliant views of the serene waters while you enjoy your morning coffee on the patio or while you watch the changing colors of a gorgeous sunset from the living room's large windows.
In the living room, the L-shaped couch and accompanying bean bag chairs offer space for the family to relax in front of the fire after a fun day of skiing during the winter months. During the summer, light up the grill on the patio while the kids play on the well-maintained lawn. Beautiful mountain and lake views can also be enjoyed from the dining room , the kitchen and even the spa pool. Throughout the five bedrooms, the home has two king beds, two queen beds and a single bed.
---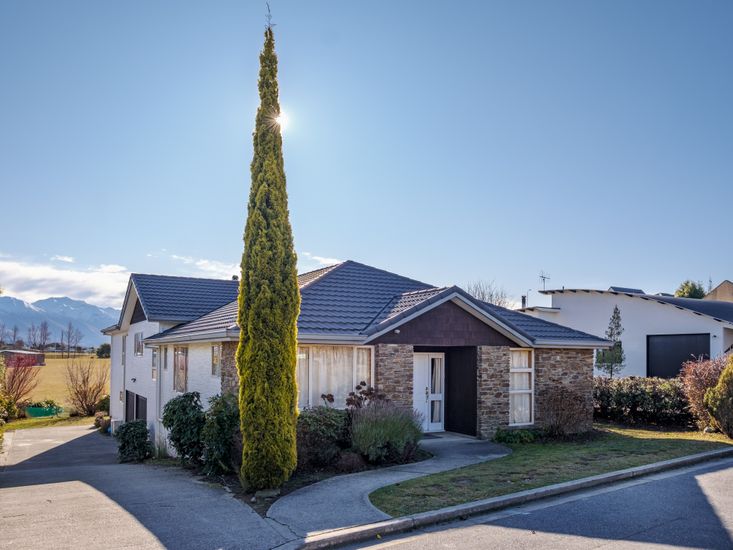 If you are looking for a relaxing home away from home that can accommodate your large travel group, Scaife Place Lodge is perfect for you. This six-bedroom home has plenty of space to sleep 12 people comfortably. The home sits against a rolling expanse of land with mountains in the background. With a quiet location on a cul-de-sac, you could easily forget that you are only a few minutes away from restaurants, shops, wineries, lake activities and more.
Scaife Place Lodge offers two distinctive living experiences on its floors. On the main level, you will find several bedrooms as well as a large lounge area, a dining table that can accommodate your entire family and an open-layout kitchen area. Dining outdoors is also an option on beautiful days with a large table available on the deck. On the lower level of the home, two additional bedrooms share a kitchenette and have direct access to the yard.
---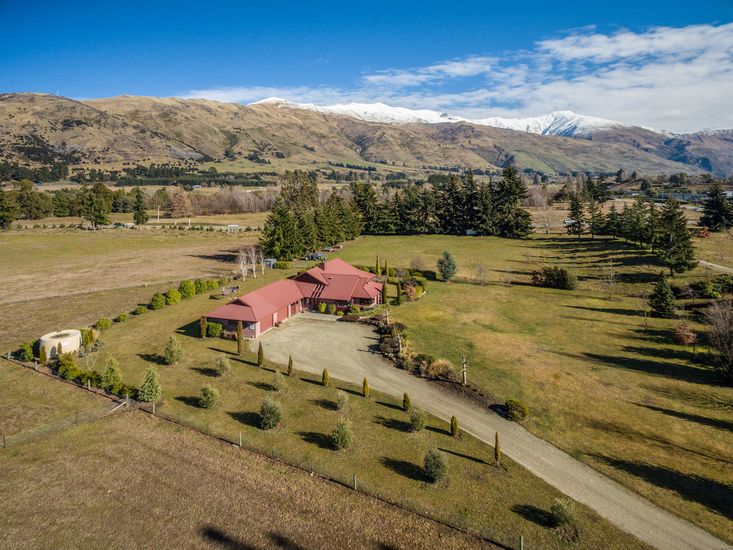 You can enjoy gorgeous natural views from all vantage points of the Orchard Road holiday home. This four-bedroom, single-story house is situated on three acres not far from Cardona Valley Road. The Cardona Alpine Ski Resort is less than an hour away, and you will also be close to all that the city offers.
In the living room, you will find a leather sofa, a wood-burning fireplace and a beautiful mountain view. The kitchen is well-equipped for preparing homemade meals while you are on holiday. If you stay at the Orchard Road holiday home during warmer months of the year, open the large patio doors for access to the al fresco dining table. The home also has one queen bed, three king beds, two bathrooms, a fenced yard, a barbecue grille, free wireless internet access and a game table on the lower level.
---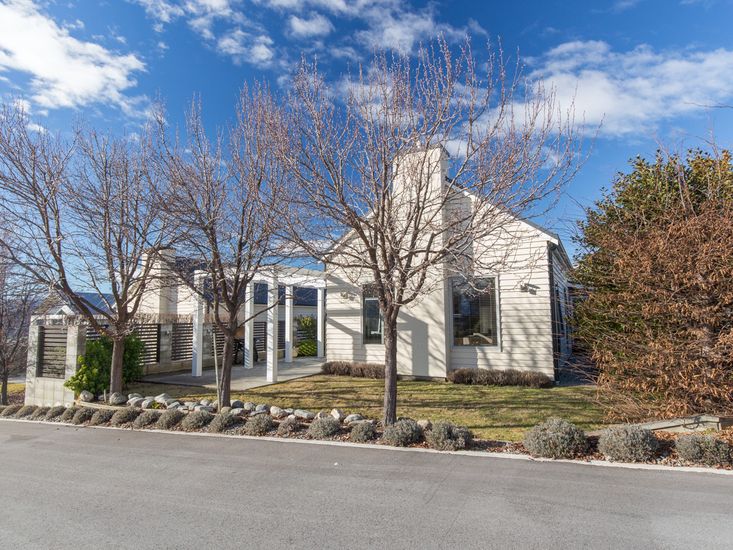 The Alpine Retreat holiday house in Wanaka is conveniently located on Parkhill Avenue. During your stay, you will be close to all of the action in the city and to a variety of lakeside activities. In fact, from the front porch, you can reach the lake with a 4-minute walk, and the downtown Wanaka area is only 15 minutes away by foot.
This three-bedroom home sleeps six adults, and has a charming ambiance that you will immediately fall in love with. The open living room has a vaulted ceiling with exposed beams and long windows. Ample couch seating and a fireplace make this the perfect gathering space after a fun-filled day on holiday. The home has a large patio with a barbecue grille, an open-plan kitchen with bar-style seating, a garage, a fenced yard, wireless internet connectivity and other amenities that you need for a relaxing holiday.
---
Your memorable holiday in Wanaka would not be complete without the perfect holiday home. We offer a variety of Wanaka luxury holiday homes for rent.