4 Romantic South Island Holiday Homes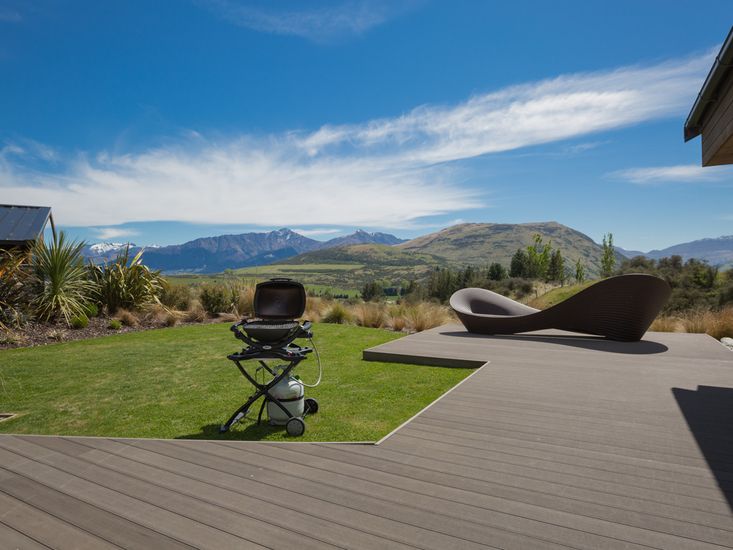 Every couple needs a romantic getaway once in a while. Whether you're celebrating an anniversary, Valentine's Day, or simply for no reason at all, you and your partner deserve to have a fantastic time.
Why not treat your significant other to a trip for two to a romantic spot in the South Island? This New Zealand isle has the country's largest peak, Mount Cook, which in Maori culture is the sacred Aoraki.
South Island is a lover's paradise. You'll find beautiful coasts in Catlins, Mahau, or Marlborough Sound, and peaceful green spaces in Richmond. No matter where you choose, it's sure to be a holiday you'll never forget.
The majestic scenery will fill you both with wonder and make an excellent backdrop for some quality time with your partner. You'll feel right at home on these well-manicured, beautifully decorated properties, with all the amenities to keep you comfortable.
For couples seeking romantic accommodation in South Island, we've curated a list of the four best holiday homes. Check them out and discover what could be the perfect retreat for you and your significant other.
---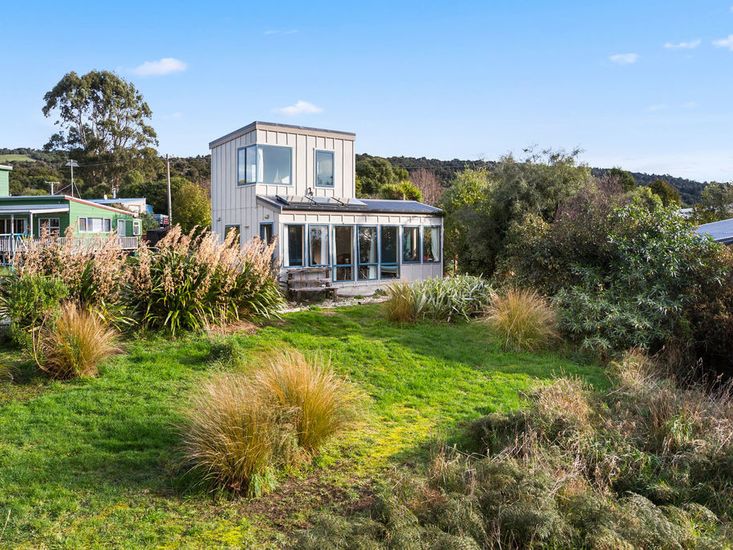 This two-bedroom, one-bathroom cottage is in the charming village of Papatowai on the coast of the Catlins. The region is one of the most historically significant and physically beautiful in South Island, and it will have much to offer you during your stay!
Papatowai is ideal for surfing. It's also teeming with exotic wildlife, including crayfish, penguins, sea lions, and more! It's the perfect retreat for active couples who love the outdoors.
The cottage has a fully functioning kitchen with an oven, stovetop, and microwave, and a spacious living area. Its abundant windows let in plenty of natural light. With your partner, you can immerse yourselves in views of the ocean and the scenic woods surrounding the property.
The Surfinn Eco Cottage has everything you and your partner need to keep comfortable. The master bedroom has a relaxing king-size bed, and the bathroom is right off the laundry facility for your convenience.
This romantic accommodation is also complete with air conditioning and heating services, as well as wireless Internet capabilities. Plus, the outdoor facilities are pet-friendly, so you don't need to leave your furry friends at home while you're on holiday.
Come enjoy the comfortable lodgings of the Surfinn Eco Cottage and the wondrous natural phenomena of the Catlins today!
---
Would you and your partner prefer a more relaxed, tranquil, and quiet retreat? This Grassmere holiday home may be the perfect fit for you.
Located in Nelson and just 5 minutes from Richmond, this peaceful sanctuary is the perfect location for a restive getaway. It features two bedrooms, two bathrooms, a kitchen, a washing machine, a television, and a wood-burning fireplace. You'll find everything you and your partner need for some quiet time away from home.
This property also comes equipped with a barbeque grill and an outdoor dining area, perfect for a romantic meal under the stars.
Beautiful gardens and luscious green scenery surround the Grassmere Holiday Home, creating an ideal background for your romantic retreat.
When you feel like exploring, there are several highly rated attractions in the vicinity of the property. You'll be nearby a plethora of award-winning wineries, a golf course, and a beach. There are also three different national parks within driving distance!
So why not give this peaceful Grassmere retreat in Nelson a try? You and your partner are sure to love it!
---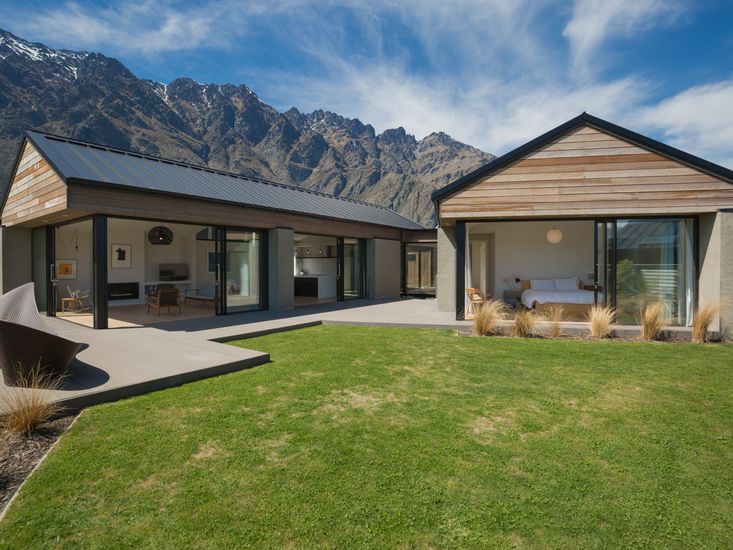 Do you and your partner want out of this world gorgeous views and majestic scenery? Then this Jacks Point holiday home in Queenstown is the romantic accommodation in South Island for you.
This luxury home has four bedrooms, two bathrooms, a kitchen with a dishwasher, laundry facilities, a gas-burning fireplace, a private driveway, and a garage. But the real takeaway from this property is the incredible view.
The home looks directly up to the beautiful Remarkables ski field. This romantic, luxury holiday home is undeniably a contender for the house with the best views in South Island.
If you and your significant other decide to travel off property, you'll find plenty to do in Queenstown, which is a mere seventeen minutes away by car. Queenstown has plenty of food and shopping establishments to satisfy your needs and outdoor attractions in the surrounding areas.
Book a trip to Queenstown and see the enchanting scenery that this Jacks Point holiday home has to offer!
---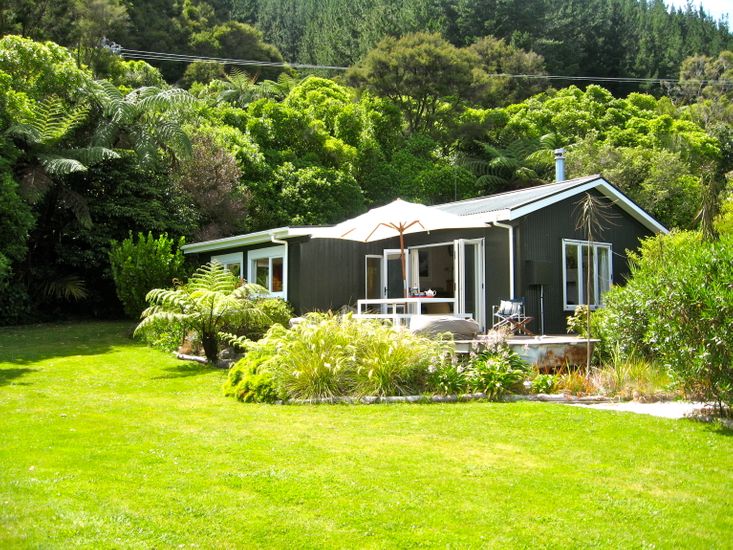 This tranquil waterfront holiday home at Mahau Sound has everything that you and your partner could want for a romantic holiday.
It boasts an extremely convenient location with nearby attractions and access to a swimming beach. The area is relatively private, so you can enjoy your time with little interference from others. The Idyllic Beachside is the ideal romantic accommodation, whether for couples look to adventure or relax.
This Holiday Home has two bedrooms, two bathrooms, and two fireplaces, a kitchen, and laundry facilities. It has everything you and your partner need for a comfortable stay.
For outdoorsy types and nature lovers, the surrounding area is sure to please. It is teeming with wildlife that you can sight on or near the property, including Quails, Herons, Tui, Tereru, Piwakawaka, and more!
The beach is accessible for swimming, fishing, water skiing, and sailing. It's also great for kayaking or rowing a dinghy! You'll have plenty to do in the water right outside your front door.
The towns of Picton, Blenheim, and Nelson are also a reasonable driving distance from the property, for those who wish to explore more of the South Island.
Come on down to Marlborough Sounds! A stay at Mahau Sound is what you and your partner need.
---
Book Your South Island Getaway Today!
There you have it! These four incredible homes are just perfect for a couple's getaway for you and your partner. So start planning your holiday now! Book your romantic accommodation in South Island with Bachcare!