The Hawkes Bay is abundant with historical architecture, wine, vintage cars and scenic walks. Whether you're here for a couple of days or a couple of weeks, be sure to include a few of these activities from the different regions into your travel itinerary.
---
Hastings
Hastings is all about great wine and even better scenery. It has distinct art-deco architecture from the rebuild after the devastating 1930s earthquake. Here are a few of our favourite activities to do in Hastings.
Te Mata Peak
If you're a Lord of the Rings fan, this landscape might look a little familiar. Choose from five different walking tracks for your Te Mata Peak adventure. Should you choose to hike to the summit, you'll be rewarded with breathtaking views over the craggy range. The two loops to the summit both take around 2 hours and 15 minutes to complete, and are both dog friendly too!
Wineries
You can't visit Hastings without tasting a bit of the local wine. We recommend going on a self-guided bike tour and pedalling yourselves from tasting to tasting. Some of the vineyard stops on the way include Sileni Estates, Te Awa and our personal favourite, Trinity Hill. There's nothing like a bit of fresh air and fermented grapes to fill your summer's day!
Splash Planet
For a day of family fun, head to Splash Planet. Here there are a number of exciting water slides and pools, making the water park suitable for all ages, even adults! A few highlights of Splash Planet are their bumper boats, kayaks and an inflatable on-water obstacle course known as the pirate run.
Find holiday homes in Hastings here.
---
Napier
Home to the annual Art Deco weekend and vintage car tours, Napier is a great place to go to immerse yourself in the Art Deco character of the Hawkes Bay. Here are a few of our favourite things to do in Napier.
Napier is famous for having New Zealand's National Aquarium. The little penguins are a highlight here, so be sure to catch them at one of their feeding times (9:30am, 1:30 pm and 3:30pm). The National Aquarium also offers a once in a lifetime chance to swim with sharks (minus the cage). The perfect gift idea for the adrenaline junkie member of the family!
Walk along Marine Parade
Sometimes the best activities are free! On a nice day, there's nothing more iconic than walking along the Marine Parade. Since the aquarium is along this strip, it's a good activity to do after you visit there. There's statues and fountains along the way, as well as information points about the town's history.

Every year Napier hosts its popular Art Deco Festival over a weekend. You'll have to be organised and book a place in advance to attend this, but it's definitely worth it. A few points of interest during the festival's events are the soap box derby, the Gatsby picnic and the prohibition party. Bring your best frock and your sharpest suit, everyone dresses to impress!
Find our holiday homes in Napier.
---
Havelock North
Just outside of Hastings lies Havelock North, a town full to the brim with character without as much hustle-and-bustle as it's neighbour. Here are some popular things to do in the area. View our Havelock North Accommodation.
Stop by the Arataki Honey Visitor Centre to learn about what goes into those iconic plastic honey pots. There's an interactive display with the bees that make their honey, as well as tastings of the many different varieties. You can even dress up as a bee-keeper or a bee to get that much closer to the honey-making experience! Free entry is a bonus as well.
Cape Kidnappers is a stunning headland, with one of New Zealand's biggest and most accessible gannet colonies and a beautiful golf course. The drive out will take you less than half an hour from Havelock North. If you want to make sure you get a glimpse of the gannets, venture out here any time between November and late February.
Want to try out your shotgun skills? Head out to the Hau Ora Clay Shoot, where you can learn how to fire a gun or practice your skills. They have a simulated game shoot where a target thrower will propel the clay pigeons high in the air for an experience extremely close to hunting real-life game. This is an ideal activity for groups, perfect for a stag or hen party!
Find holiday homes and Havelock North Accommodation here.
---
Waimarama Beach
This beautiful stretch of golden sand is a popular getaway in the Hawkes Bay region. There's an abundance of pipi, crayfish and paua here, best eaten fresh! It has decent surf so remember to bring your boogie boards and surf boards. Overall, this is the place to go if you're looking for a seaside escape in the Hawkes Bay.
View our Waimarama Accommodation options by clicking here!
Over to you…
Have you got any favourite things to do in the Hawkes Bay region? Let us know by leaving a comment!
---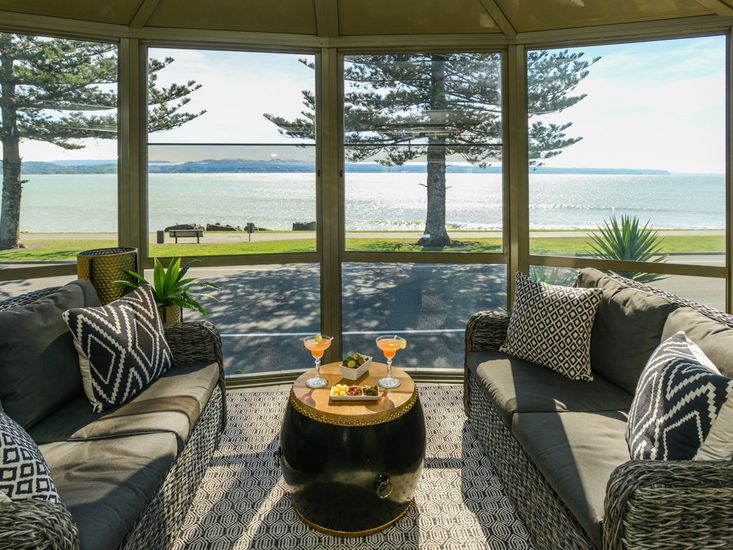 Napier Sea Views is a 3 bedroom 2 bathroom Napier holiday house in Ahuriri, just a 2 minute drive or 20 minute short stroll into Napier City. With stunning sea views, this modern holiday house offers a comfortable escape for up to 6 guests… Enjoy this great location right across the road from the beach.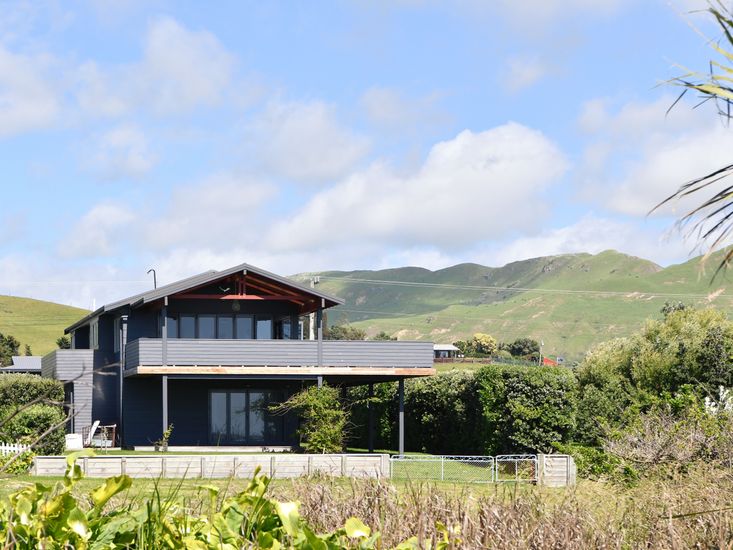 Waimaz Waves is a 3 bedroom Waimarama holiday home with uninterrupted beach and sea views. With only reserve between the house and the beach, this is a comfortable and relaxed base with a great position to unwind and admire the scenery!
---