The Best Holiday Cottages in Queenstown
The area on the South Island between Queenstown and Wanaka has some of the most beautiful scenery in the country, making it a spectacular getaway destination. At the foot of the Southern Alps, the two towns sit on enormous picturesque emerald-green lakes. The landscapes are rugged and beautiful, and there are lots of activities to keep you busy while on holiday.
---
Explore Wanaka and Queenstown
This area offers year-round recreational opportunities. Walking, hiking and cycling are popular in spring, summer, and fall. People from all over the world travel to Queenstown to hike in the summer and ski in the winter.
In winter, spend all day ski and snowboard in the day. The Remarkables are just one of the fabulous mountain ranges waiting with fresh powder. Warm-up with a hot chocolate and cozy fire in your bach at night. After you've warmed up, remember to take a step outside because the fabulous Southern Lights might entrance you.
To enjoy the inspiring views of Queenstown, ride the Skyline Gondola up Bob's Peak. Wildlife lovers will enjoy a visit to Kiwi Birdlife Park. Walk or cycle the popular 110-kilometer Queenstown Trail.
Wanaka town offers a diverse array of cafes, restaurants, and night-life. Kids of all ages will enjoy a visit to Puzzling Words, a maze and intriguing optical illusions. The area has several fabulous wineries where you can sip the latest blend and enjoy the views.
If you are looking for a great walk while you're in town, check out our 6 Great Walks in Wanaka. There are several peaks to climb; Roy's Peak is a favourite and offers spectacular views. And if you're a Lord of the Rings fan, check out our Queenstown Lord of the Rings Guide.
Wanaka also has many festivals; check out Wanakafest, NZ Freeski Open, Warbirds over Wanaka airshow, the Rippon Festival, and the Colour Festival, to name just a few. Queenstown offers festivals throughout the year, too. Popular festivals include a Bike Festival, Winter Festival, Jazz Festival, and Pride Festival.
---
Five Great Queenstown Holiday Cottages
Enjoy this fabulous area in style and comfort; check out some of our favorite Queenstown Holiday Cottages.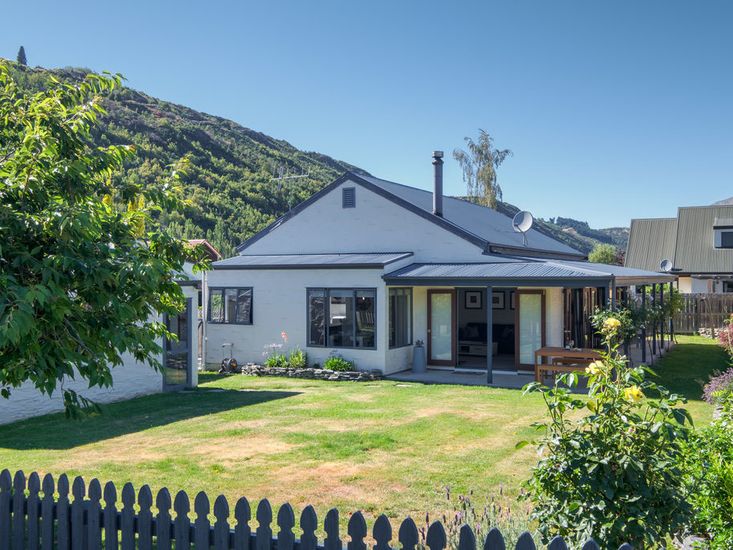 Enjoy modern amenities while soaking up the culture of charming and historic Arrowtown. This three-bedroom, two-bathroom cottage is perfect for a family getaway. Modern amenities include Wi-Fi and Sky TV. The living area has an open floor plan; the cook can easily stay conversing with others in the dining room and living room.
In the summer, enjoy dining al fresco on the verandah. In the winter, cozy up to the fireplace.
Arrowtown is a three-minute drive from the cottage. This gold rush era village will charm you with its boutique shops, cafes, restaurants, and cinema. Don't miss Patagonia chocolates! You can pan for gold in the river, but you might have more luck finding gold foliage. The autumn colours in April and May are fabulous; the Akarua Arrowtown Autumn Festival is held in late April.
Kids of all ages will love spending energy at The Playground with human foosball and bubble soccer games. For a more tranquil sport, you can't miss playing golf at Millbrook Resort. This golf course has consistently been named New Zealand's best golf course; it's one of the world's most scenic golf courses.
Whatever adventure you have planned, you'll love relaxing at your sweet Arrowtown bach.
---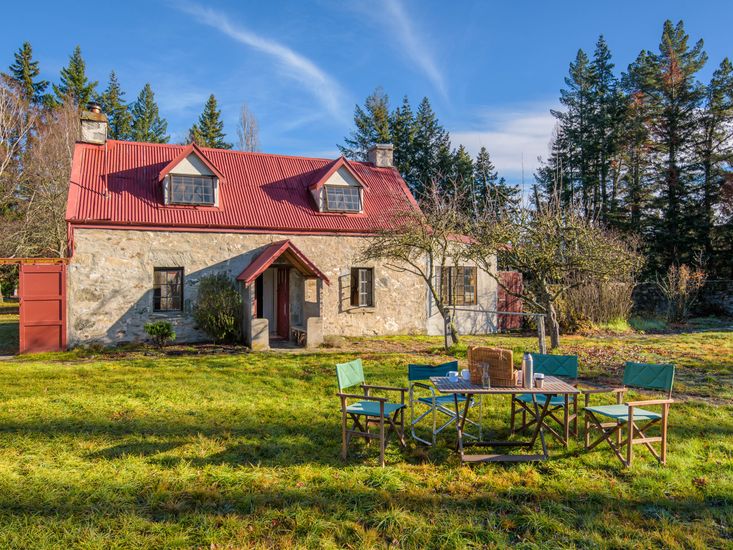 Wanaka Stone Cottage is a one-of-a-kind holiday home. This 1860 stone cottage is one of the oldest homes in the area, and it exudes charm. It's one of our absolute favorite Queenstown Holiday Cottages.
Wanaka Stone cottage sits on the banks of the Clutha River, a peaceful and meditative spot. The home overlooks the Clutha River walking and cycling track. Have a picnic and read a book under the magnificent, mature trees.
The interior is divine; it's completely modern while retaining a classic ambiance. The white walls, wood ceilings, and plentiful wood trim all harken back to simpler days. The modern kitchen is open to the fabulous wood-burning fireplace and main dining area.
If you've got kids that want their dining nook, there's an additional dining area in the sunroom.
The bathroom has a full tub and a separate tiled shower. This is a three-bedroom home with additional sleeping space in the sunroom.
There's never a wrong time to visit. Enjoy picnics by the river in the summer, gorgeous colors in autumn, cozy nights in winter, and flowers in spring. It's a ten-minute walk from the cottage to local cafes or a ten-minute drive to Wanaka centre.
---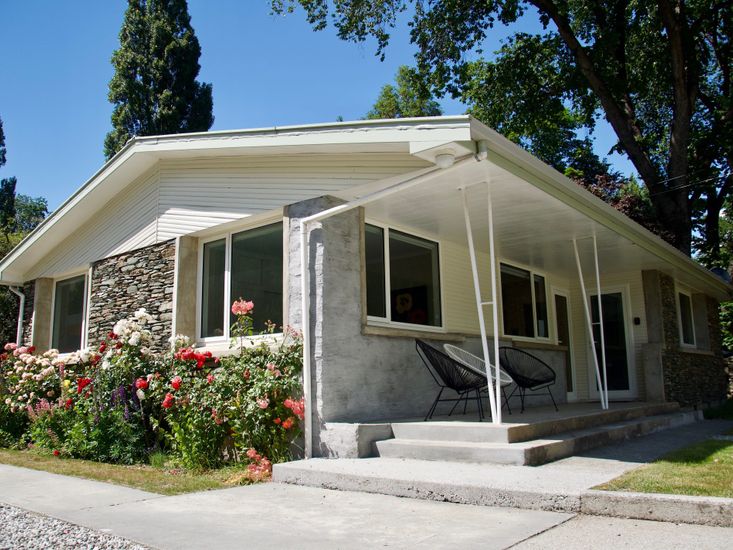 Are you looking to reconnect with your family? This three-bedroom, two-bath cottage is perfect for a family retreat! You'll be delighted by the first-class designer furniture. The open living area keeps all the important conversations in one place.
This cottage is practically next door to the exceptional Provisions Cafe and a short walk to Arrowtown. The tree-lined walk is beautiful anytime, but it's especially attractive in autumn. Carve some time out to relax at Arrowtown's award-winning day spa.
The entire Southern Lakes area is accessible from Alchemy Cottage. It's 20 minutes to Queenstown, 25 minutes to Coronet Peak, and 50 minutes to hiking and skiing at the Remarkables.
---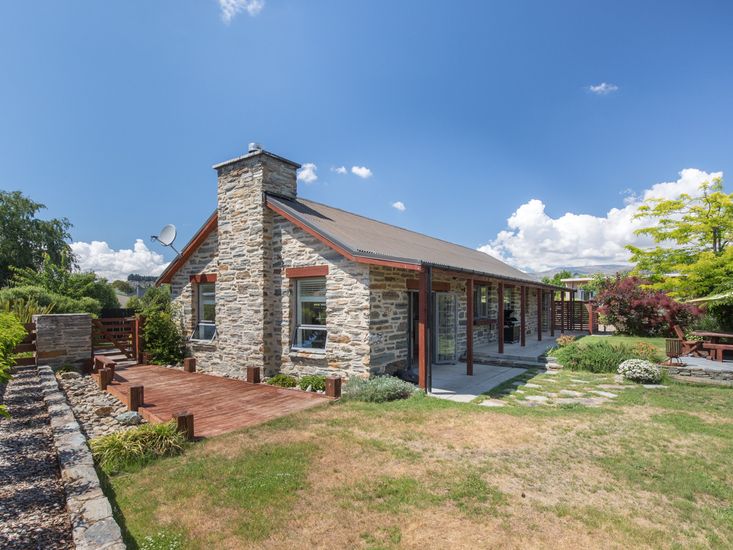 The exterior features gorgeous stonework, while the interior is bright and modern. You'll love the vaulted ceiling in the main living area. The stone fireplace and underfloor heating will keep you cozy on cool nights.
The fenced outdoor area has both shady and sunny areas. The garden is perfect for games, outdoor lunches, and enjoying the fresh southern air. The master bedroom has an ensuite bathroom. French doors allow for direct access to a private patio. This is a wonderful retreat within the cottage.
This cottage is located in Albert Town. Here you can enjoy quaint cafes, restaurants, and shops. Further afield, you can find Wanaka with a host of restaurants and activities.
---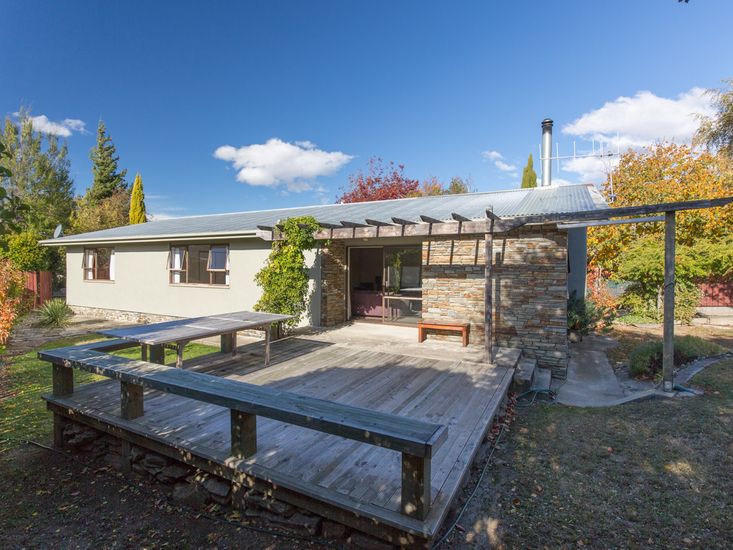 Kowhai Cottage is a comfortable, down-to-earth bach. This three-bedroom, one-bath home will give the whole family space to spread out and relax. The well-furnished living room is a great place for board games or relaxing by the fire. Or, catch up on your favorite shows using Wi-Fi and Chromecast. Cook in the well-equipped kitchen, or enjoy a BBQ outside on the deck.
This Wanaka cottage is ideally situated. You can enjoy Wanaka township, walk the beach, and check out the local hiking and biking options. Within a 30 minute drive, you'll find a host of activities and attractions in the Wanaka and Queenstown area.
---
Conclusion
Queenstown and Wanaka in the Otago region offer so much to see and do. It's the sort of destination that you'll want to come back to year after year. Book your next getaway with Bachcare and enjoy all that Queenstown has to offer.