Queenstown Vineyard Accommodation
Are you looking for an idyllic retreat, away from the overwhelming drive of the city? Do you find yourself drawn to the relaxing allure of New Zealand's wine country? Then Queenstown's vineyard is the place for you.
Set along the breathtaking Southern Alps and the South Island's Lake Wakatipu's shore, Queenstown has continued to grow in popularity as a travel destination. Indeed, the number of overseas visitors increased by 22 per cent in August 2019.
While sightseeing and adventuring are fantastic activities involving New Zealand's unmatched natural beauty, a tour of one of its renowned wineries serves as a more relaxed option.
If you take part in an educational wine tour, you can learn about Queenstown's rich history while sipping on a delightful merlot or crisp pinot noir. You can learn firsthand about some pioneers of New Zealand's wine industry and complete your experience with a fantastic meal at one of the many cafés, which you can find on the property of said wineries.
If you are searching for a destination that combines relaxation with gorgeous sights and a delicious glass of wine or two, look no further. Below, we explore a few of Queenstown's most sought-after accommodations. A vineyard accommodation is the perfect getaway where you can indulge in luxury and relaxation.
---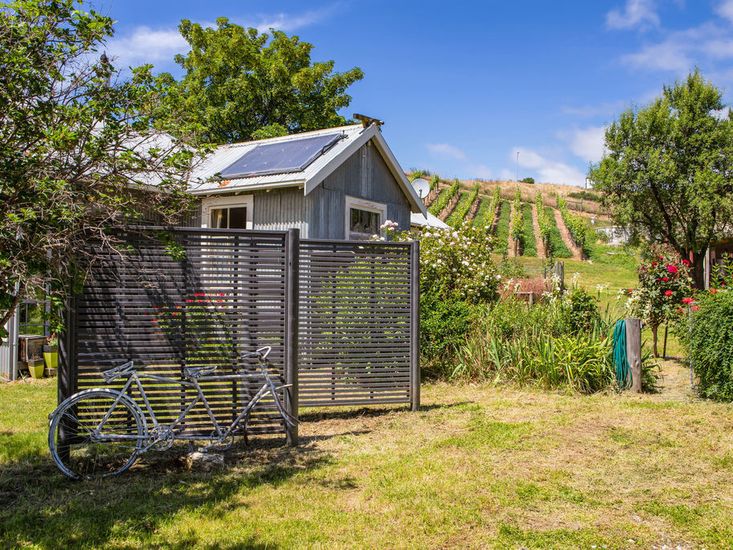 First on the list is the Bannockburn Heritage Homestead. Located just eight minutes outside of Cromwell, this simplistic and idyllic holiday home is sure to impress.
This traditional cottage home resides in a gold mining town with a rich history. Surrounded by some of the most breathtaking scenery, this homestead is a treat for the eyes and the tastebuds.
You can step out every morning to the astonishing mountainous views of the Dunstan Mountains and Pisa Range. It sits across the street from Black Rabbit Café and is also walking distance from the General Store, where you can take care of any souvenir purchases.
Numerous local vineyards are nearby, and the historic Bannockburn Hotel is a mere three-minute walk. It is also near the breathtaking Kawarau River.
This cottage can comfortably house up to eight guests. It boasts four bedrooms and three bathrooms. With a rustic charm and simplistic design, it serves as a cosy escape from the real world and intense city life. Starting at only $180 per night, it is the least expensive option available.
Take a trip back in time and book your stay at Bannockburn Heritage Homestead today!
---
2. The Vines — Gibbston Valley Holiday Home
A mere 20 minutes from Queenstown and 10 minutes from Arrowtown, this chic yet welcoming holiday home is sure to delight. For guests who find that peace and privacy are of the utmost importance, you are sure to find them here.
The elevated placement of The Vines offers magnificent views of the nearby landscapes. You'll find nothing but vineyards and mountains serving as your next-door neighbours.
Linens are available for your convenience, along with a living space that can easily accommodate up to six guests. A dreamy fireplace adds a lovely touch of romance to the comfortable living area, where you can rest and admire the astounding Otago views.
Three bedrooms and two bathrooms round out this space. The master bedroom comes complete with a luxurious king-sized bed and connected bathroom. Another King-sized bed is in its second bedroom, with two King singles rounding out the third.
Both bathrooms come equipped with sleek modern appliances that maximise luxury without taking up space.
Trails perfect for scenic walks or cycling are just a short drive away. Plus, there is a good deal of famous wine tasting rooms and restaurants.
Your perfect escape is awaiting you, here at The Vines — book online today!
---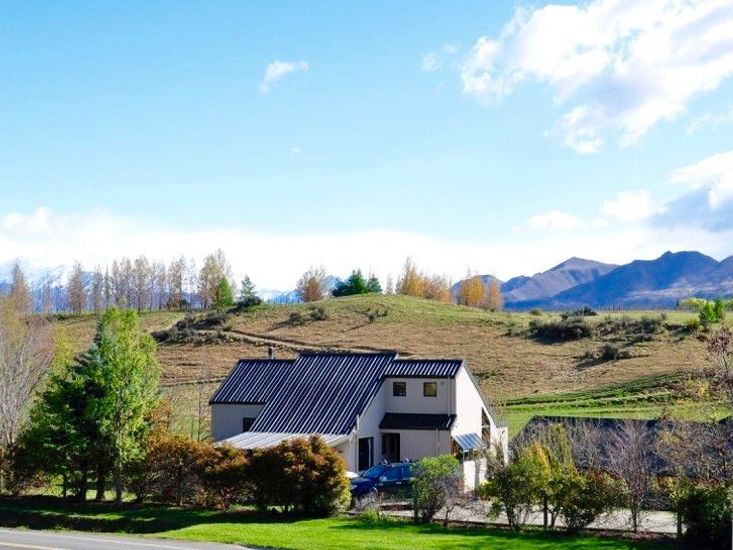 Our Rippon Lea home sits at the border of the Rippon Vineyard, a historic and breathtaking vineyard that is rich with history and activities. It is only a short drive into town and an easy scenic walk to the lake. You can even head to the ski fields for a day of adventure
With a total of three levels, this Wanaka house can accommodate a total of eight guests. The first bedroom sits atop the top level of the home, equipped with a queen bed. The middle floor holds bedroom number two, which also has a queen bed. Finally, two bunk sets are on the lower level, which both possess single sized beds. There are also bathrooms on both the first and third floors.
You will also find a Smart TV on the lower level, along with a lovely fireplace and convenient heat pump. These amenities make this location an optimal choice for the chilly winter holidays.
If you visit in the spring or summer, you will also find a lovely deck equipped with state-of-the-art BBQ equipment.
If privacy and comfort are what you're looking for, then Rippon Lea is the spot for you!
---
Queenstown Outing Ideas
Once you've decided on what beautiful holiday home to take your family to, the next task is selecting what excursions to add to your itinerary. Being that these accommodations are in the heart of Queenstown's wine country, guided winery tours are a good choice at the top of your list. Food and wine lovers will be right at home with the many wonderful options for wining and dining!
If being a little more active is your cup of tea, you can find plenty of opportunities with these holiday homes. All three of these locations sit nestled amongst breathtaking scenery that is sure to make even the most adventurous of outdoorsman stop and stare. Bring your bicycles, sky equipment, or hiking boots. Or take a walk outside your holiday home and soak in the views!
Conclusion
As the world continues to get busier, sometimes the best thing to do is escape for a few days. That is where we come in to help. No place serves as a better retreat than our beautiful holiday homes in the Queenstown countryside. Each option provides a unique experience that you can tailor to suit you and your preferences.
Whether it be taking an educational tour of one of our historic wineries, or taking in the gorgeous scenery, Queensland can satisfy. And, Bachcare's beautiful properties are the perfect place to relax and rest after a day of touring the beautiful region.
View all Queenstown and Taupo holiday homes and see which option will serve as the perfect getaway for you and your family!